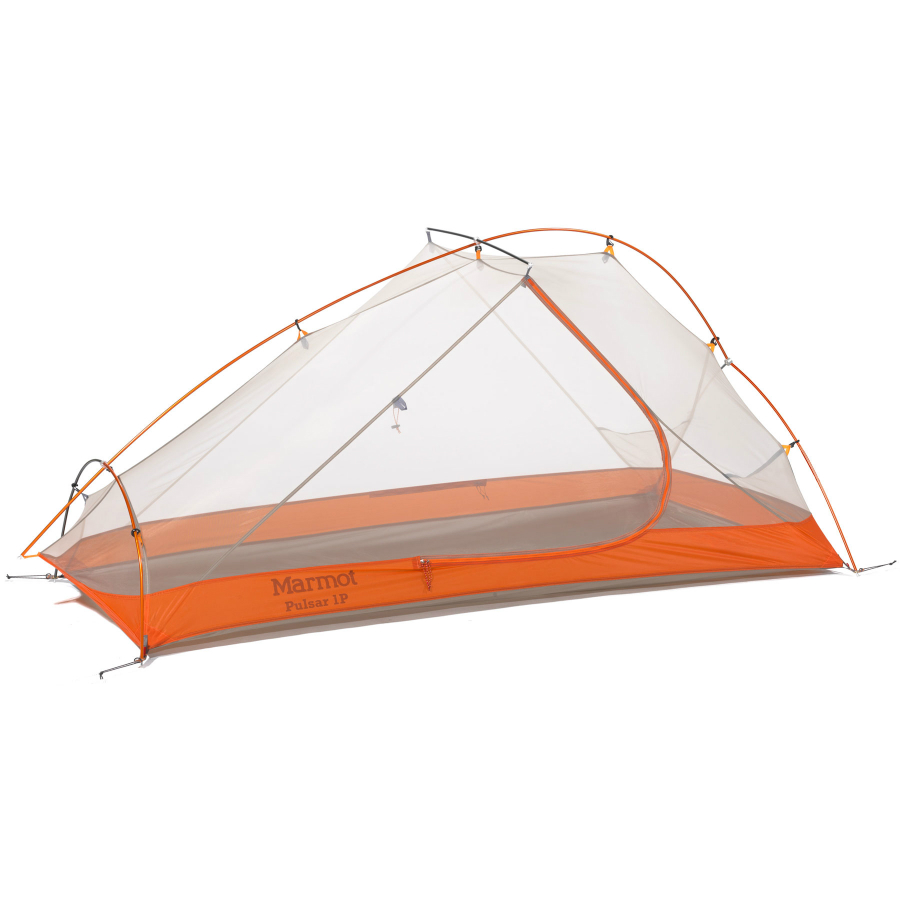 People have always enjoyed the great outdoors. Whether this is through short or extended trips into the wild or a more relaxed style of camping, lightweight tents are a great way to increase this enjoyment. They are a good investment for any keen outdoorsman. Ideal for backpacking and trail running, a lightweight tent offers more space than an ultra-light weight tent. Weighing less than 3 kilograms; they are amongst the lightest tents available. A lightweight tent is the product of extensive research and technical innovation. Each design offers a practical tent for all seasons and trips.
There are hundreds of affordable lightweight tents available on auction sites like eBay. eBay offers tents both to bid for or immediate purchase. As a result eBay is an excellent starting point for all prospective lightweight tent buyers.
Lightweight tents are an ideal combination of:
Design
Stability
Minimal weight.
Their design features include light weight properties in all composite materials. They are also extremely durable and strong.
Most Lightweight tents will include the following fittings:
Flysheets – often rip-stop nylon, a lightweight fabric inter-woven in a crosshatch pattern with rip stop to reinforce the threads.

Tent Poles

– usually DAC Featherlite SL (aluminium) tent poles are designed to offer a high strength-to-weight ratio. They are manufactured to slide easily for construction. DAC Featherlite poles are less susceptible to failure and have less chance of breakage due to pole linkages are based on extrusion rather than glued-in inserts.

Tent Pegs, mostly lightweight alloy or aluminium. There are also titanium tent pegs available for those who require the lightest weight possible.
Groundsheet protectors or footprints are used to protect the bottom of the tent. Groundsheet protectors are a good investment. It is much easier to replace the groundsheet rather than a whole tent.
Where To Begin: What Type of Tent Is Required?
There are many different designs and sizes of tents available to choose from. To begin searching, it is important to narrow down options. This will make the decision easier. The best place to start is to list all the requirements. To do this, ask the following questions:
How many people is the tent for?
How important is the weight of the tent?
What sort of tent design is required?
What, when and where will the tent be used?
By answering these questions, the choice will become clearer.
How Important Is The Weight Of The Tent?
The 'minimum weight' of a lightweight tent is generally the:
Inner tent
Flysheet
Tent pole
A 'Packed weight' will include the:
Tent pegs
Tent stuff sac
Pole bag
Peg bag
Guy lines

Repair items
The lighter the tent, the less space there will be inside. If using the tent mostly for car based camping, a heavier tent will ultimately offer more comfort. However, if the tent is required for trips venturing into the wild, then every gram counts. For long or frequent trips a lightweight tent is vital.
The amount of people using the tent also has an effect on the weight of the tent. As most people share tents, there is a range of sizes to choose from, to accommodate different numbers. These vary in weight from 0.85 to 5 kilos however lightweight tents are usually under 3 kilos.
When looking at the weight of the tent, these are some important points to consider:
Are lightweight aluminium polls or alloy tent poles required?
Is an inner and outer tent required? Lightweight tents will have the choice of 1 or 2 skins (inner and outer).
How Many People Is The Tent For?
Space
There is a noticeable difference in sharing tents in the summer and winter. It is much more comfortable and enjoyable during adverse weather conditions with more space but this will have an effect on the weight of the tent. It is important to not only consider the size of the interior but also the size of the porch. A porch is a useful living area, often with a groundsheet connected to, but outside the main area of the tent. It is used to store gear to give more space in the interior. Some tents will have more than one porch – most winter all season tents have two.
Important points to consider:
What is the pole configuration?
What is the maximise space required whilst still accommodating sleeping, cooking and gear storage?
What, When And Where Will the Tent Be Used?
This is an important question to answer before choosing a tent. There are certain designs that fare better in adverse weather conditions (i.e. strong winds). For example, 'A' pole geodesic, well guyed tunnel or single hoop. In the winter, a tent with step walls are useful to shed snow but must be balanced with some gradient to detract the force of the wind. However in the summer time, insect netting doors is essential for areas where insects like midges and mosquitoes are rampant. If a tent for long mountaineering, canoeing or cycle trips is required, an 'all season' tent can combat any weather.
Please note: The more seasons the tent is required for, the heavier the tent will be.
What Sort of Tent Design?
Once the above questions are answered, the next step is to consider the design. eBay is a perfect place to compare designs, as the search function allows you to view a range of each different type, along with item descriptions and specifications. There are many different designs to choose from, but the basic ones are;
Tunnel
Geodesic
Group
Dome
Choice is personal and will depend on usage and priorities. When looking at different designs, it is worth noting:
How aerodynamic is the tent?
Where the guy points are positioned and the number required.
Where the tent poles are positions and how many.
Different Designs
Most lightweight tents are Geodesic and tunnel tents, however there are other choices.
Geodesic Tent
A Geodesic Tent is viewed as a 'specialised' tent and often used as an expedition tent. It is the strongest and most stable tent designs. The strong, self-supporting structure comes from interlocking tent poles. It handles snow load easily and as there is limited unsupported fabric, the tent won't catch the wind and 'fly off'. However, because it is so stable, it can often be a heavier tent.
Tunnel Tent
A tunnel tent has a small pitch space but a large usable living space. Compared to a dome tent, they have a good height along the middle, rather than a central peak. This will give more head room in the tent. They are the quickest to pitch and, for their weight, the most spacious.
However, tunnel tents are less stable and must have all the guy ropes in place, correctly, in all conditions. This is often difficult on soft or hard grounds.
The best way to pitch a tunnel tent is with their nose or tail into the wind.
Dome Tent
Traditionally dome tents have two poles (three if the tent has a porch). These poles cross to the apex of the tent. Because of this, they are easy to erect but have less head room. In larger tents, this lack of head room is normally combated by adding additional poles for create additional rooms and or porches.
Group Tent
The group tent is traditionally a family or group tent and it comes in a variety of sizes and designs. The design fits itself well to being used as a base camp tent, suitable for being erected and left. Because of this, it can be a heavier tent and depending on the number of people using the tent, larger than the above designs. Group tents are a practical and spacious choice.
Some additional points to consider are:
Does the tent have good flysheet vents? This is used to control and improve the airflow/ventilation of the tent. This feature will have a considerable effect on reducing condensation.
Does the tent off variable airflow vents? This will control the warm/cold air exchange, particularly at night.
Do you want a tent that is inner or outer pitched first? For example, if it is raining, it is always going to help pitching the outer tent first.
How easy is the tent to pitch? Will the tent be erected daily at different camp sites, in all kinds of weather or will it be a base camp?
Finally, once the tent design has been chosen, ask yourself if you like the tent? Does the colour appeal? Does the shape appeal? After all, your tent should be a home away from home and, depending on the activity planned, a lot of time could be spent in this tent.
Tent Tips
Before Going Away
When the tent is first purchased, do practice pitching it in a garden and check all of the bits are there. This will eliminate getting caught out on the trip. To ensure optimum performance, the tent must be pitched right. Plenty of practice will allow you to familiarise yourself with the tent and pitching process.
Repairing and Caring For Your Tent
If looking to make an investment in a lightweight tent, it is vital that it is cared for. It is worth purchasing a tent repair kit specific to the tent.
How to Buy Tents On eBay
eBay offers thousands of different tents and accessory products. These products include:
Geodesic tents
Tunnel tents
Dome tents
Group tents

Tent repair kits
eBay sellers are known for competitive pricing. As a result, eBay is an excellent starting point. Alongside this, eBay offer flexible payment options.
Finding the perfect product is easy on eBay. Any item is easy to locate via the search box at the top of the web page. Doing adequate research on the design of the tent before going to eBay means a more advanced search for a specific product is possible. This will ensure the correct design and features are purchased.
It is advisable to read all the data available on a product before purchasing. Most products will offer a photograph and additional description of the condition and accessories. If questions arise that are not answered in the product description, contact the seller directly. eBay also provide a buying tips page for additional information for help.
If you have found the product you are after, you can purchase either by placing a bid, buying it now or best offer. Most payments over eBay are through PayPal which is a secure transaction third party. If the product is being sold by a seller local to you, it is possible to save on postage and handling. This all helps to keep the cost down.
Conclusion
There are many different factors to consider when buying a light weight tent. However with careful consideration and thought the right purchase is easy. A good quality tent, specific to your needs and requirements will offer years of fun and adventure in the great outdoors. Finding the right tent is simple and easy on eBay.