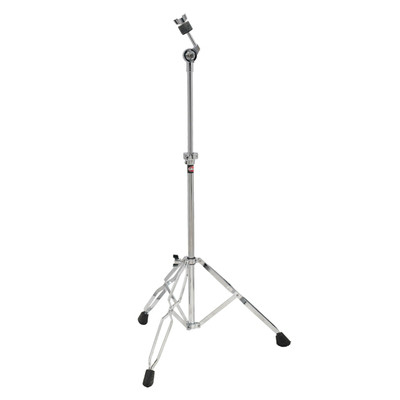 A tripod should be considered an essential piece of equipment for anyone who wants to be a serious photographer. There are many benefits to using a tripod including the fact that it will fix the camera on a particular point while allowing the user to concentrate on the composition of the image. Especially for the beginner photographer, a tripod is an ideal way to help ensure the pictures taken come out correctly.
Benefits of Using a Tripod
A tripod is perfect for taking photographs where the lens has to stay stable for a long period of time such as nature photographs where it can be difficult to achieve the same effect by holding the camera by hand or for taking photographs where the camera has to be held in a difficult or unnatural position. A tripod can also be useful for taking portraits as it enables the photographer to concentrate on the person they are photographing instead of having to remain hidden behind the viewfinder. Probably the most important benefit of using a tripod is that it enables the photographer to experiment with taking photographs using a much greater range of shutter speeds. A camera that is held by hand will always shake slightly, even if the person has very steady hands. Using a slow shutter speed will emphasise this shake and reduce the sharpness of the image. A camera that is positioned on a tripod will have no shake and will enable a very slow shutter speed to be used if necessary. A tripod will help to ensure that a photograph will have a clear and sharp image.
Features
A standard tripod can be bulky and heavy which would make it difficult to carry so it is best to look for a lightweight model. All tripods have the same basic structure of three legs which support a plate on which the camera is attached to hold it steady. There are many different types of lightweight tripod available to buy so it is worth taking some time to consider the various options.
Legs
The majority of lightweight tripods have legs which are made from aluminium. Although this is an extremely light and often realtively cheap option, these tripods can be quite flimsy and unsteady depending on the conditions in which they are used. The best lightweight tripod legs are probably made from carbon fibre as they successfully combine lightness with strength. Lightweight tripods which have legs made from carbon fibre will be more expensive, but they will be a much sturdier structure.
The legs of a lightweight tripod may have a varying number of sections. If there are three sections for each leg, then this means that less time will have to be spent locking and unlocking each leg. A lightweight tripod which has four sections in each leg will be able to be collapsed to a smaller size which would make it more portable and easy to store in luggage when travelling. It really is a matter of choice for the user as to which is the most important factor.
It is also worth considering the bottom of the legs of the tripod. There may be spikes or pegs at the bottom which can dig into the ground in order to give additional security to the tripod or the bottom of the legs may be flat and covered with rubber pads to help grip surfaces. It really depends on how the tripod will be used as to which is the best choice.
Leg Locks
The leg locks are used to alter the height of the legs of the tripod and there are two types available, either a twist grip, which is a screw type lock, or a spring loaded lever. If the lightweight tripod will be used outside a lot, then it is probably best to choose a spring loaded lock as the twist grips can be difficult to manipulate using gloves and may even freeze in very cold weather. However, a twist grip can be quicker to lock and unlock so may be the best choice for a lightweight tripod that will mainly be used indoors.
Tripod Head
Some cheaper lightweight tripods will have an integrated head. This needs to be a simple ball head which is easy to move in order to make adjustments but also needs to be able to be locked securely. An integrated ball head is often a simpler structure but a lightweight tripod which has an independent tripod head will offer greater flexibility. The best option is to look for a tripod which has a mounting screw and a base plate so that an external head can be connected. This will ensure stability in addition to flexibility.
How to Put the Tripod up and down
Most people choose to buy a lightweight tripod because they intend to travel with it and carry it around. It, therefore, makes sense to pick a tripod that is not only lightweight, but which is also easy to put up or to take down. A quick release hinged latch will be the quickest way to open and close the legs of a tripod. It is worth remembering that twist grip leg locks will offer more stability so it depends whether speed in putting the tripod up and down is an essential requirement. it is important to ensure that, when assembled, the tripod is safe and sturdy. This is of especial importance when taking photographs outdoors, or in environments with children or animals.
Load Capacity
All lightweight tripods should have a maximum load capacity displayed as part of the specifications. This is nothing to do with the actual weight of the tripod, but is an indication of the maximum weight of a camera that the tripod can safely support. It is vital to check this against the weight of the camera that will be used on the tripod. Most cameras with standard lens will be suitable for use on the majority of lightweight tripods, but cameras with telephoto lenses or large format cameras may require a sturdier tripod due to their heavier weight.
To Find a Lightweight Tripod on eBay
The first step to finding a lightweight tripod on eBay is to open the eBay homepage and then click on the All Categories tab which is situated near the top of the page. This will display a list of all the different categories on eBay and the next step is to click on the link for the Cameras & Photography category. A list of sub categories will then be displayed on the left of the screen including one for Tripods & Supports. A list of further sub categories will then be shown and the final step is to click on the link for Tripods & Monopods. All of the lightweight tripods which are currently available to buy will then be displayed. It is also possible to redefine the search if a particular brand is required as there are links to major brands such as Canon. It is also possible to search directly for a lightweight tripod by using the search bar that is near the top of every page on eBay. Typing in specific keywords such as "lightweight carbon-fibre tripod new" will pull up a list of those which are available to buy.
Conclusion
Using a lightweight tripod makes it easier to carry and travel with a tripod. The choice of a lightweight tripod which has carbon-fibre legs probably offers the best balance between lightness and stability. It is important to check that the maximum load capacity of a tripod is sufficient to carry the intended camera. The choice made about other features such as leg locks and the tripod head should be influenced by the intended use of the tripod and which factors are the most important to the user such as how much time it would take to put up the tripod.