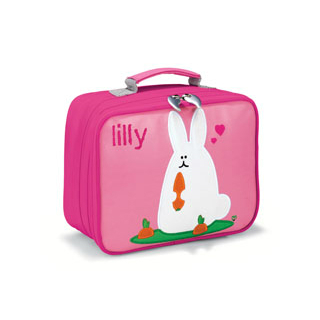 Every working day throughout the world millions of people of all ages rely on lunchboxes to keep their food fresh, and to protect the food against contamination and damage on the way to school or work. The need to carry some convenience food in a box or some kind of bag for eating at lunchtime whilst away from the house at the workplace has existed since man first took up gainful employment and children first trudged unwillingly to school. Schoolchildren that do not like the meals supplied at school prefer to take in their own food each day. This is usually carried in a brightly coloured lunchbox, some of which are decorated with pictures of cartoon characters from a favourite TV show or characters from children's literature. Many modern lunchboxes are made of a material that incorporates some thermal protection to keep the interior temperature of the box as low as possible in hot weather. Eating warm sandwiches from a lunchbox in high summer does not really make for an enjoyable meal; the thermal properties of some boxes are quite effective in preventing the food from warming. This is particularly important when perishable foods, such as yoghurts and cheese, are included in the lunch, as they will remain adequately chilled and still be palatable when the time comes to eat.
After the Industrial Revolution had irrevocably changed working practices in the UK - taking the working people from the farms to new work in mills, mines and factories - the workers used heavy-duty metal boxes, pails and bags of various descriptions to protect the lunches that they took with them to the workplace. The design and construction of those containers would gradually evolve to become the dizzying variety of containers of all shapes, sizes and materials with which we are familiar today. Millions of people from all walks of life rely on lunchboxes, from schoolchildren who find school fare less than appetising, to office workers who have tired of the grease-laden pasties and crisps from the vending machine. Far healthier food can be prepared at home and carried to work in a modern lunchbox.
Which Lunchbox to Choose?
Given the fact that vast numbers of people use them on a daily basis, the market for lunchboxes is a very large, and lucrative one for the manufacturers and retailers. It will therefore come as no surprise to find that that the sheer number of different designs and sizes of lunchboxes available has risen to enormous proportions.
Plastic Lunchboxes
The two main advantages of rigid plastic lunchboxes are that they protect the food from getting crushed or bruised very effectively, and have the bonus of being relatively inexpensive. They're also easy to clean and keep in a hygienic state if, for example, the yoghurt pot lid becomes loose or a drink carton leaks. They are also colourful and often adorned with images, and are made in a range of sizes, from the compact to the quite large, that cater for those with a big appetite. Some caution is needed when selecting a plastic lunchbox; unless clearly specified on the label they will not be thermally insulated and will not keep foods chilled, which could be a problem on hot summer days. In addition, try to choose plastics that don't contain chemicals known as phthalates, which can leach into the food, and also avoid vinyl PVC, which contains traces of lead. Generally, products that are made from kitchen-safe plastics or that are microwaveable will be the safest option.
Fabric Lunchboxes
Not only are fabric lunchboxes becoming increasingly popular, many of them are made from materials capable of thermally insulating the contents. This is especially important for people who like to consume perishable products such as yoghurt for their dessert – put a carton in an uninsulated lunchbox and it will not only be unpalatably warm by lunchtime, it may also start to go off! These lunchboxes range from the small and compact to the large and elaborate, taking on backpack proportions. They are also entirely free of potentially hazardous chemicals.
Metal Lunchboxes
Metal lunchboxes are frequently adorned with attractive artwork but tend to be a little more limited in the range of sizes available, compared to, say, fabric and plastic boxes. They will, however, protect soft or easily bruised foods against being squashed during transit very well, and, an important point, they contain no potentially hazardous chemicals. They are also easy to keep clean – but, remember, they will not keep food cool on their own, a freezer block will have to be put in the box with the food if the weather is warm. Although lunchboxes in aluminium and stainless steel can be found, those metals are chiefly used in the manufacture of drinking bottles and food flasks, which may be worth purchasing at the same time as a new lunchbox.
Retro Lunchboxes
The retro style of lunchboxes have become very popular, particularly amongst young people for whom they are really designed. The container is usually constructed from tin plate and is fitted with old style chromium plated flip catches. The boxes are decorated with brightly coloured depictions of characters from comics, including Superman and Batman, and movies or TV programmes, such as Wallace and Gromit, Wonder Woman, Star Wars and Star Trek, to name just a few of those that are available.
Novelty Lunchboxes
There are several types of novelty lunch box available. Some designers have really gone to town on creating quirky versions of a simple lunchbox.
Find Lunchboxes on eBay
One great advantage of using eBay is that the sophisticated website simplifies the process of searching for the right kind of lunchbox. It does this by classifying them first and foremost in terms of the materials used to manufacture them. Other criteria are also used to refine the search (more details later) but here is a quick guide to the broad categories. There are two ways to approach finding the ideal lunchbox on eBay: either a generic search using the search box, or a more targeted hunt using the site's product criteria to refine and narrow the process. For a more refined search, click the All Categories tab at the side of the search box, select Home Furniture & DIY from the dropdown menu and click Search. A new page appears with a column running down the left-hand side entitled Categories. Scroll down to select Cookware, Dining & Bar, whereupon another page appears. On the new Categories list, scroll down and select Food & Kitchen Storage, then find Lunchboxes & Bags and click. From this point, the search can be fine-tuned. The left-hand column now contains a list of product criteria, with headings such as Material, Style, Condition, Price, Brand, Colour and so on. Ticking the small option boxes beneath each of these headings will lead to a much more targeted product search, generating a list of items that meet all the customer's preferences. Although eBay's search technology makes it easy to find a list of the most suitable products for each individual customer, sometimes the listings themselves aren't enough. Descriptions appearing with product images are of necessity rather brief and customers may wish to know more about a particular product before parting with any money, for example, if it isn't clear from the description what type of plastic was used to make a lunchbox, and does it contain lead or phthalates? eBay allows a user to contact the seller directly through the website to clarify such details before a bid is made or the Buy it Now option is taken.
Conclusion
The choice of lunchboxes of varying design, size, and material, can be a bit overwhelming. To save some time it is therefore advisable to have some idea of the type required before a search on eBay is conducted. It is therefore worthwhile having a look at what is available in the high street shops as it can help to decide on a specific type of lunchbox. Thanks to the site's advanced search technology, locating individual types of lunchboxes on eBay could not be easier, and even if a prospective purchaser is a first time visitor to the site the process is really quick and easy.