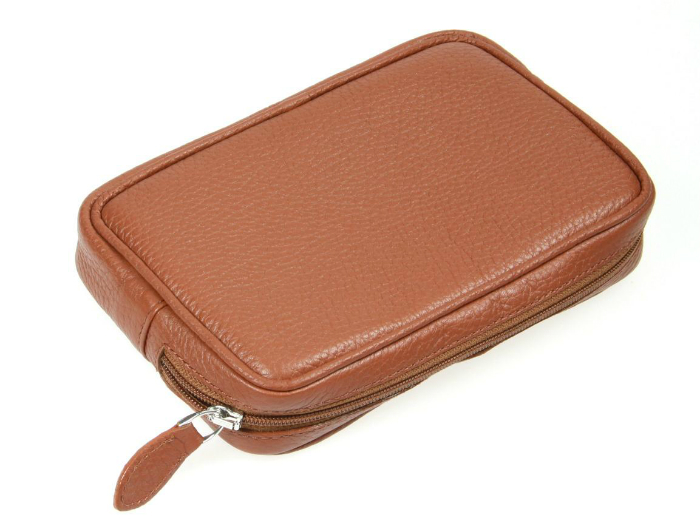 The make-up industry is worth over $230 billion worldwide. Powerful marketing and advertising campaigns, as well as growing customer awareness of new products being launched, have led to increased sales and a higher consumption of cosmetics.
Online retailer eBay is the ideal place to browse and select make-up and containers to suit any occasion and budget. This is because of the amount of sellers, advice and products that beat those on the high street.
This guide will go through key pieces of information, including:-
Origins of make-up bags
Features of make-up bags
Details of make-up bags
Components of make-up bags
This guide will also consider the advantages and disadvantages of choosing make-up bags on eBay. Finally, this guide will enable the buyer to make an informed choice of product and will provide a clear overview of what this online retailer has to offer.
Origins of Make-Up
Make-up has existed for thousands, of years. Some accounts in the Bible show that make-up has been around since 840BCE, but there is archaeological evidence that it dates back even further than that. In Ancient Egypt, for example, balms and soothing creams were worn by women. Romans used similar creams made out of wax and oil and wore this on their faces to even out their complexion. In the Victorian era, the rich were known for their lavish beauty regimes and powdered faces.
Since then, make-up has been worn by women, children and even men on a daily basis. There are several key players in the cosmetic industry. Big names include Nivea, L'Oreal and Revlon as well as firms like Maybelline and Miss Sporty.
Make-up bags have become a necessity for the safe travel and transportation of cosmetics and this guide will now explain the main features of make-up bags available on eBay.
Features of Make-Up Bags
Make-up bags are designed to keep cosmetics dry, in good condition and safe from outside elements. As well as this, they are created to be aesthetically pleasing and help to organise and categorise different products.
Make-up bags can be carried on their own or kept in storage compartments including holdalls, purses, pockets and rucksacks. They are frequently packed in suitcases or hand luggage when going on holiday, for instance. As a result, make-up bags come in many shapes and sizes and designs.
Different features of make-up bags on eBay are illustrated in the table below:-
| Features | Example |
| --- | --- |
| Materials | Suede, leather, plastic, vinyl, cotton |
| Design | Floral, plain, transparent |
| Size | Pocket-sized, box-shaped, hand-bag |
| Colour | Red, blue, green, white, black, pink |
| Brand | High street, designer, couture |
| Fastening device | Zip, Velcro, popper, string |
Materials Used in Make-Up Bags
The fastenings on make-up bags on eBay differ widely. For example, some use Velcro and stick shut after use. Others are fastened with a zip, so that the contents do not fall out after repeated use. Many make-up bags simply snap shut with a popper, removing the need for a complex fastening device completely.
Materials used in make-up bags differ depending on what the user needs. Most containers are constructed out of waterproof fabric that is either inherently waterproof (for example, translucent plastic) or coated in a waterproof outer lining. Plastic make-up bags, for instance, are often not just waterproof but transparent, making locating the required cosmetic item easy. Plastic make-up containers are also wipe-clean, which is an advantage as they can be cleaned quickly.
Waterproof make-up bags on eBay are the most common type of make-up bags because they are functional and practical. They prevent spillages or rain damaging the make-up inside. By contrast, some are made with delicate fabrics such as silk of suede because of its aesthetic appearance and others – often cases – are made out of durable plastic or even metal.
Designs of Make-Up Bags
Cases are a popular form of make-up bag and often used by professional make-up artists. This is because cases work well to protect the make-up from any knocks on objects and also contain storage devices inside to organise the cosmetics, making it easier to select the product that is needed quickly.
Other designs on eBay include:
Fabric drawstring make-up bags
Pencil-case themed make-up bags
Make-up bags designed to hang on door hooks
Designer hand-bags
Make-up bags as part of a luggage set
Sizes of Make-Up Bags
Make-up bags on eBay come in all shapes and sizes and the buyer has a lot of choice when it comes to purchasing a specific type of bag. Small, travel-sized containers suit those travelling for short distances or those who infrequently use cosmetics. Larger models are ideal for longer holidays, frequent use and the need to transport cosmetics.
The specific size of a make-up bag depends entirely upon the person using it. A commuter who needs a supply of cosmetics at work, for example, will need a durable, protective and moderately sized container for everyday use. On the other hand, a child who has no experience of applying make-up may receive a make-up set as part of a gift that comes with a delicately constructed, small bag designed for occasional use.
Components of Make-Up Bags
Arguably the most important component or aspect of make-up bags on eBay is the organisational functionality and performance of the container. A well-designed container will enable the user to separate, identify and retrieve specific products from their bag easily and efficiently. Organisational components of make-up bags include:-
Labelled sections
Drawers and pockets
Clear pouches or bags
For example, make-up cases that are made of metal are sturdy and protect against almost anything. They open up to reveal rectangular trays in which to put cosmetics on. Square box make-up bags also come with clasp locks, making it impossible to open without the related key. This aspect makes box make-up bags very safe to take abroad and on long trips away from home. It also enables the user to store very expensive items without worrying about the case getting broken in to.
Customisation of Make-Up Bags
It is clear that there are many different features and components when it comes to make-up bags. A buyer can also go about constructing a container for their cosmetics in several different ways.
| Type of make-up bag | What this means |
| --- | --- |
| Cosmetic kits with a make-up bag included | The buyer selects a range of products from a specific company, and receives a complimentary make-up bag. |
| New make-up bag | The buyer purchases a mass-produced or ready-made bag, ready to be filled with their own cosmetics. |
| Kits to make your own make-up bag | The buyer chooses to purchase fabrics and follows a guide to make a bag. |
| Second-hand make-up bag | The buyer purchases a vintage or second-hand bag and is able to either use it as it is, or customises it further. |
Cosmetic kits, for example, might come with a complimentary make-up bag. This enables the user to buy everything they need in one go.
Ready-made, or mass-produced, make-up bags are readily available from eBay and are by far the most popular option when it comes to buying make-up bags. The range and quality of items beats those on the high street, and it is possible to purchase virtually any design, colour and shape possible.
There are also kits on the market that enable buyers to purchase their own material, work with instructions and create their own design.
It is also possible to buy old make-up bags and either use them as they are, or customise the bags to personalise them. For example, the user might buy scraps of material and sew these on to the second-hand bag to create a montage-style effect.
Benefits of Make-Up Bags
Make-up bags on eBay come in different forms, from small to large, boxes to bags. As a result, it is possible to choose even the most specific of bags to suit any occasion.
Buying make-up bags on eBay as part of a wider gift set (for example, buying a bundle with cosmetics) makes a great gift for friends and family.
Buying a make-up bag ensures that the cosmetics used most frequently can be transported and used easily and safely. Having cosmetics in one main container gives the buyer peace of mind knowing that everything is in one place and, with the choice over material and shape on eBay, it is completely feasible to pick even the most specific of bags out there.
Concerns of Make-Up Bags
There have been some concerns raised over make-up bags, but there are simple solutions to these from eBay.
Poor quality make-up bags
Size of make-up bags
Reliability and robustness of make-up bags
For example, wipe-clean bags made out of vinyl have got a reputation for cracking or splitting at the seams. This is because they are difficult to bend without spoiling. An effective solution to vinyl is buying plastic-coated make-up bags on eBay instead. Plastic-coated make-up bags provide the waterproofing but ensure that the quality of the material will not deteriorate or spoil over time.
Another issue some people have when it comes to make-up bags is the size. Most containers are relatively small, and the high street offers up a comparatively limited selection of make-up bags to eBay. These are frequently well designed but poorly constructed. In other words, they may look attractive but may split at the fastening or break under too much pressure because they cannot fit their contents. eBay offers up a range of make-up bags in many different sizes, meaning that no bag needs to be too small.
An easy solution and a way to avoid cheap make-up bags is to read reviews, compare products and choose from a plethora of items on a safe, popular online shopping site such as eBay.
Conclusion
It is evident that there are many issues to consider when buying a make-up bag. For example, the size of the bag depends upon the situation it will be used for. If the buyer is going away on holiday and needs a safe storage compartment for their products, a large and waterproof bag might be the most suitable option. On the other hand, if a buyer needs a make-up bag for storing a few essentials on a night out, something smaller and more compact will be better.
eBay lets buyers choose from a wide range of products at discounted rates. There is often a free shipping option on products, which means that the buyer does not need to contribute toward postage and packaging. In addition, choosing to purchase a make-up bag from an authorised seller means that there is an assurance of a reliable sale. Local sellers are another good option, because shipping takes less time, and there is the chance of a local pickup if both parties agree.
Choosing a make-up bag on eBay is a quick and easy process, and the navigation tools help the buyer make a well-informed choice in a short space of time. The hardest part is deciding what product to settle on. In many cases, the buyer can choose a bundle of cosmetics and make-up bags, and this can be a cost-effective solution to building up a make-up kit.