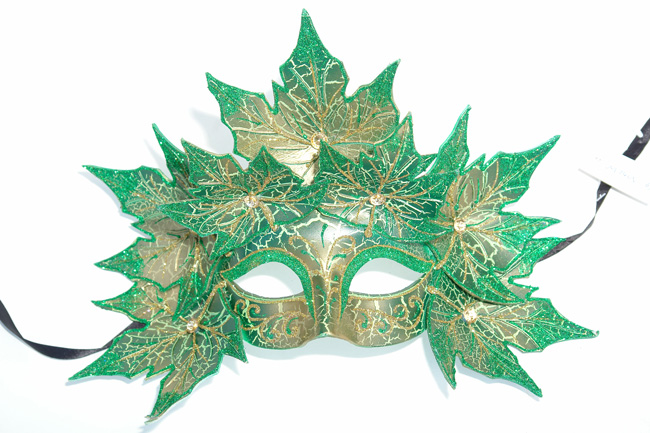 Stag night is a popular social event that involves spending the evening celebrating the last night of freedom for a soon-to-be-married man. While the name varies among cultures, the intent of the revelry remains very similar. Men get together and party hard to commemorate the single life. Stag nights can include a lot of drinking and ribald behaviour at strip clubs. Some stag nights incorporate a theme, while other stag nights unfold freely, without any restrictions or codes of conduct. One of the popular components of a stag night is wearing a mask, preferably one that turns the heads of other partygoers.
Men can buy stag night masks at novelty shops, but their best bet is to shop for stag night masks online. Numerous retailers offer compelling masks that are exclusively constructed for stag nights. Men can also shop for stag night masks at the leading online auction site, eBay. Many men offer stag night masks on eBay after only wearing the mask once. Before men shop for stag night masks, they should learn about the factors that determine which type of stag night mask to purchase, plus review the most popular stag night masks that have staying power.
What Is Stag Night?
Stag night is a variation of the bachelor party. Men gather to celebrate the last chance of a soon-to-be-married man enjoying his bachelor status. Stag night invitees can include childhood classmates, work colleagues, and fellow sports club members. Stag nights typically involve drinking and carousing at seedy places, such as strip clubs and casinos. Stag night activities go beyond the socially accepted norms of virtually every other type of party that exclusively involves men. Men view a stag night as a rite of passage from immaturity to handling the responsibilities that go along with married life. One of the stag's male siblings generally handles the party arrangements, including the invitations sent to the stag's closest friends. In the United Kingdom, it is becoming more common for stag nights to extend to what is referred to as stag weekends, which are held in popular British holiday spots.
What to Consider for a Stag Night Mask
Choosing a stag party mask involves a number of factors. Men should list the following factors and rank them in terms of importance. Some men may place the most value on functionality, while other men consider price to be the most relevant factor. One factor that men should not have to consider is taste. Most stag parties turn into ribald affairs where there is little concern for wearing offensive stag masks.
Theme
Some stag nights revolve around a predetermined theme, and thus, choosing a stag mask means adhering to the chosen theme. Many online retailers of stag fancy dress costumes feature themes, such as the police, superheroes, and convicts. Royalty is a theme that has gained popularity over the years. This means you may have to shop for a Prince Charles mask.
Functionality
Stag nights can be raucous affairs, so you may want a mask that can withstand punishment. Look for stag night masks made of materials that do not easily bend or break. Durable masks should also be able to handle varied weather elements, such as rain and ice. The elastic band that attaches the mask to a man's head should be secured with an epoxy adhesive. Stapled elastic mask bands tend to rip apart from mask surfaces.
Head Turner
Stag night masks should turn heads, whether the mask represents a tawdry theme or a controversial celebrity. Men should want their masks to be the centre of attention, to get people talking every time they walk by a group of fellow partiers.
Staying Power
Staying power has two meanings when it comes to stag night masks. First, men should wear stag night masks of characters who should still be prominent five years into the future. Fleeting celebrity status means nothing at a stag night. Second, buying the right stag mask requires some forethought. Does the mask have enough status to wear at other fancy dress parties?
Comfort
Masks can irritate the skin and cause rashes on the face. Therefore, men must look for masks that contain benign materials. Men should wear their masks as much as possible during a stag night, which places comfort high on the list of mask priorities. Stag night masks should possess high breathability properties to eliminate the perspiration that builds inside of the mask.
Price
Most stag night masks do not cost an arm and a leg to purchase. However, the prices of trendy celebrity masks can run higher than average because of increased demand. Men should shop around for stag night masks and even consider buying used stag masks that are available on eBay.
Popular Stag Night Masks
The popularity of stag night masks ebbs and flows like the River Thames. The key to wearing a stag night mask is to find one that has enduring impact. You want to wear a stag night mask that turns heads, not one that people dismiss as yesterday's news. The following stag night masks work as well today as they should five years down the road.
George Clooney
Most men want to be the suave, handsome actor whose films now span a second generation. This generation's Cary Grant is also a world-renowned peace activist who promotes popular worldwide agendas. Men can find Clooney masks at a number of online shops that offer the masks in a standard face size. The George Clooney mask has the staying power to work in other fancy dress party settings because of Clooney's appeal amongst the fairer sex.
Simon Cowell
As the anti-Clooney, Simon Cowell represents everything that most people despise. He is arrogant, caustic, and opinionated, and hence, he has the perfect head-turning face to put on a mask. Wear this mask to a stag party and feel free to tell people exactly how you feel about them and give out marks for their behaviour. The unmistakable Simon Cowell mask attracts attention during the party, and when the party moves to other seedier venues.
Ozzy Osbourne
Before Ozzy was a reality television star, he fronted one of the most popular heavy metal bands of all times. Yet, it is the way Ozzy talks that provokes attention. Ozzy's propensity to say ridiculous things, with a sometimes unrecognisable slur, is what most men attach to his face. The key to wearing this mask is to be able to mimic some of Ozzy's outlandish antics. No, this does not mean biting off the head of a bat.
Tony Blair
The former British Prime Minister established a political legacy that should last for decades. His inimitable style and strong anti-terrorist policies make him one of the most polarising political figures in the world. Wearing a Tony Blair mask to a stag night elicits either "I despise that guy" or "He is the greatest Prime Minister ever". There is no middle ground with Tony Blair.
Mr. Bean
The Mr. Bean face elicits laughter because of the confused expression formed after every baffling clue surfaces. This mask turns the most mundane situations into riotous fun. Moreover, men who wear the Mr. Bean mask can walk around the party and be rude and inconsiderate to other men, which is the perfect disposition for stag night.
Buying Stag Night Masks on eBay
Men can find excellent stag night mask bargains on eBay. Many men wear a mask once, and then put it up for sale. Therefore, you can find a nearly mint condition mask at a discounted price. Use eBay's search engine to find sellers that offer the type of mask that meets your shopping criteria. Type specific keywords into the search bar to reduce the amount of search result pages. For instance, type "Mr. Bean mask" or "scary stag night masks" to narrow your search. Once you find a seller who meets your buying criteria, navigate to the seller's product page to review accepted payment methods, delivery terms, and return guidelines.
Buy from sellers who have earned eBay's Top-Rated Seller designation. These sellers have established strong reputations for offering the best products at the most reasonable prices. eBay highlights the top-rated sellers by placing a ribbon icon next to their product photographs. You can also review customer feedback on seller product pages. Look for sellers who have received positive feedback over the past year and have some experience selling men's costumes. Many eBay sellers open online stores that allow buyers to forgo the auction process and buy products directly from the sellers.
Conclusion
Stag nights are a once in a lifetime event for the groom. Men can receive invitations to numerous stag parties, some of which encourage men to wear a mask. While men can find masks at varied venues, they need to shop at retailers that cater exclusively to men who need a mask for a stag night. Shopping for stag night masks involves ranking a list of factors that include price, functionality, staying power, and comfort. Once a man ranks the mask factors, he should consider buying a stag night mask online, preferably on eBay. The leading online auction site offers stag night masks that many sellers offer at discounted prices.
Men who are at a loss as to which type of stag night mask to wear cannot go wrong with one of five enduringly popular faces: George Clooney, Mr. Bean, Ozzy Osbourne, Tony Blair, and Simon Cowell all possess the ability to turn heads and be the focal point of conversations. These five should provide men with plenty of laughs for years to come.