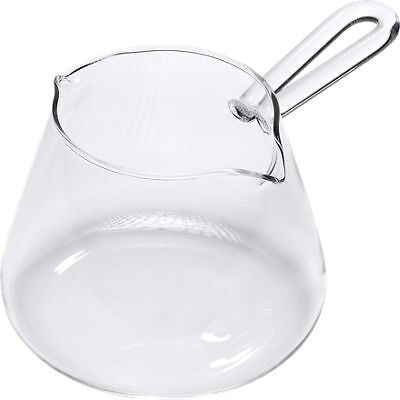 Pitchers were a convenient serving method that were popular in the 1970s but, as fashions changed, so did both taste and the need for such an item in the kitchen. However, as the nation's love of mixology and cocktails began to grow, so did the need for more sophisticated serving options, and the basic pitcher made a welcome return into households. Of course, the 'basic' pitcher has evolved into more elaborate designs, allowing them to either blend in with all manner of existing home decor, or be used as stand out serving pieces as a bold statement.
Uses for Pitchers
Of course, one of the most popular uses for pitchers, particularly glass or other transparent pitchers, is for holding vibrant, and often lethal, cocktails. Pitchers full of colourful concoctions are widely seen in homes and in bars, pubs, and clubs throughout the UK. However, pitchers also have plenty more uses, some considered 'normal', and some considered to be rather alternative. More traditional uses include holding beers, teas, coffees, water, or milk, whereas more alternative and contemporary uses include being used as a fruit bowl with a difference, as a flower vase or plant pot, or as a display piece in the home, filled with coloured stones or other attractive trinkets. There are so many uses for pitchers in the home that many simply do not think of. Some modern pitchers even perform more detailed tasks than simple storage, including cooling and filtering liquids.
Choosing a Pitcher
Pitchers are available in a wide range of materials, finishes, designs, and set sizes, as well as with a variety of different features for both display purposes and practical convenience. The intended purpose of the pitcher, along with the environment in which it will be kept, should be taken into account when searching for this sort of servingware.
Pitcher Materials
There are a variety of materials and finishes that are ideal for pitchers, but the type of material chosen should depend on the intended purpose, the decor of the place the pitcher will be used, and, something which is often overlooked, who will be using the serving item.
| Material | Description |
| --- | --- |
| Glass | Glass pitchers have the advantage that they're transparent, so they're perfect for holding bright liquids or cocktails that people will want to see. However, they're not the best option in households with small children. |
| | Plastic offers similar transparency as glass but it is less likely to break. Many pitchers in bars, pubs, and clubs are made of plastic for the safety of patrons and staff. |
| Wood | Wooden pitchers aren't as common as some other materials, but they do exist. They give a very vintage, 18th or 19th Century look and are particularly suited to old fashioned homes. |
| Metal | Metal pitchers are very durable. Stainless steel jugs especially are often used as a more cost effective alternative to silver plated servingware. However, some cheaper metals may be prone to smudging or rusting. |
| Acrylic | Acrylic pitchers are very durable like plastic, but often come in a variety of semi-transparent colours to match decor or create a statement. Bright colours such as reds and purples are particularly commonplace. |
| Porcelain | Porcelain is vulnerable to chipping, but does bring a rather old fashioned and sophisticated look. Some are plain while others decorated with busy patterns such as chintz and other floral designs. |
| Earthenware | Earthenware pitchers have a very back-to-basics appeal. Some may be authentically dated, while others may be purposefully designed with old fashioned appeal to fit in with older homes and themed kitchens. |
| Crystal | The ultimate in sophistication, crystal pitchers are a kitchen status symbol. They look good but can be a very costly option. They're also vulnerable to breakages, so best kept away from small children. |
| Ceramic | Ceramic pitchers are quite basic but very common. Often plain, they're popular for holding milk or juices either on the table or in the fridge. Some can be purchased with matching sugar and tea bag holders. |
| Silicone | Silicone pitchers are rather flexible and the shape can be manipulated. Silicone is a very contemporary material for kitchen accessories and often comes in bright colours. Unintended damage is very unlikely. |
| Silver Plated | Pitchers that are silver plated may be a little more costly than others, but are the perfect accompaniment to a silver tea or serving set. Some silver plated pitchers may be quite old or hold a bit of history. |
Pitcher Designs and Features
While some pitchers are plain and basic, others are intricately designed to create more of a statement piece in the home and kitchen. Contemporary pitchers may also come with modern features that turn traditional jugs into state of the art servingware.
| Design | Description |
| --- | --- |
| Base Colour | While some pitchers are transparent or white, others come in bright and vivid colours to fit in with colour themed kitchens and homes. |
| Detailing | Patterns are a common feature on many pitchers. There's something for all tastes, ranging from old fashioned chintz to modern artwork. |
| Physical Design | While traditional pitchers have handles affixed to the outside, others may be a little more abstract, with hand holes through the middle. |
| Filtering | Pitchers designed to hold water may come complete with built in filtering devices, for a clean, pure, and refreshing beverage. |
| Cooling | Pitchers designed for cool drinks, particularly cocktails, may have an ice chamber through the middle to maintain a chilled temperature. |
| Lidded | Some pitchers may have either removable or hinged lids. They're good for keeping liquids fresh during longer term storage. |
| Pour Control | Pitchers that will be used at the table should have a good quality pour control to prevent any accidental spillages. |
| Measuring Device | If planning to make up cocktails and other concoctions in a pitcher, consider one with measures on the side for ease and convenience. |
| Integrated Light | Often seen in bars, pubs, and clubs, really anywhere with low lighting, integrated coloured lights add some mood lighting to a night out. |
| Juicer | Pitchers designed to hold fresh juice may have a built in juicer at the top, so that citrus fruits can be juiced directly into the container. |
Pitcher Set Sizes
Pitchers available to buy online may come as part of a set, with multiple jugs or even matching accessories to give the full and complete look. It's worth considering looking at larger sets to ensure the kitchen is equipped with servingware for all future occasions.
| Set Size | Description |
| --- | --- |
| One Piece | In many cases, a single pitcher is all that's required. When buying a pitcher, a one piece set is the most common option in store and online. |
| Two Piece | Two piece sets often comprise of a pitcher and a base, usually a sort of larger and hard wearing saucer that matches the pitcher design. |
| Three Piece | Many three piece sets include one large size pitcher and two smaller, matching pitchers. It's a good choice when serving different beverages. |
| Four Piece | Four piece sets could comprise of a variety of pieces, most commonly a single pitcher with a saucer base and two matching glasses or mugs. |
| Five Piece + | Larger sets may comprise of a variety of matching pitchers in descending size, or could include a range of mugs and glasses. |
What to Look for in a Pitcher
Exactly what materials, finishes, and features to look out for are down to individual taste and requirements, but there are a number of generic factors to keep an eye out for, especially if buying a pitcher online, or in a used condition. Firstly, one of the primary factors is damage. If buying in store, inspect the item first to look for cracks, chips, or scratches in the material, or any other physical flaw which could render the pitcher unsuitable for its intended purpose. A prior inspection isn't always possible when buying online, but sellers can be asked about the condition of their products in advance. Also keep an eye out for features that could make usage easier, such as a wide handle, indented pouring spout, and a wide and sturdy base.
Find a Pitcher on eBay
Using eBay's search facility is useful for generating listings, although some sellers may describe their items as jugs rather than pitchers, so it's perhaps more beneficial to navigate to the relevant results using the category pages. To find a range of pitchers, choose the Home & Garden category, followed by Cookware, Dining & Bar. Select Tableware, Serving & Linen, and finally Jugs & Pitchers. Results can then be narrowed down based on personal preferences.
Conclusion
Pitchers are so truly versatile that all households should own at least one. Whether it's for serving water on the dinner table, pouring cocktails into martini glasses, using as a display piece in the hallway, or even as an attractive watering can in the garden, different types of pitchers particularly lend themselves to different uses throughout the home. A wide range of pitchers can be purchased online through stores like eBay.