When buying a pre-owned Prestige saddle, it helps to know the specifications of the saddle and your horse. Once those details are hammered out, look for damage on the saddle, and ask the previous owner the name of the saddle, so you can more easily purchase add-ons from Prestige Italy. Lastly, learn to care for your pre-owned Prestige saddle to make it last even longer than it has.
Get to Know Prestige Italy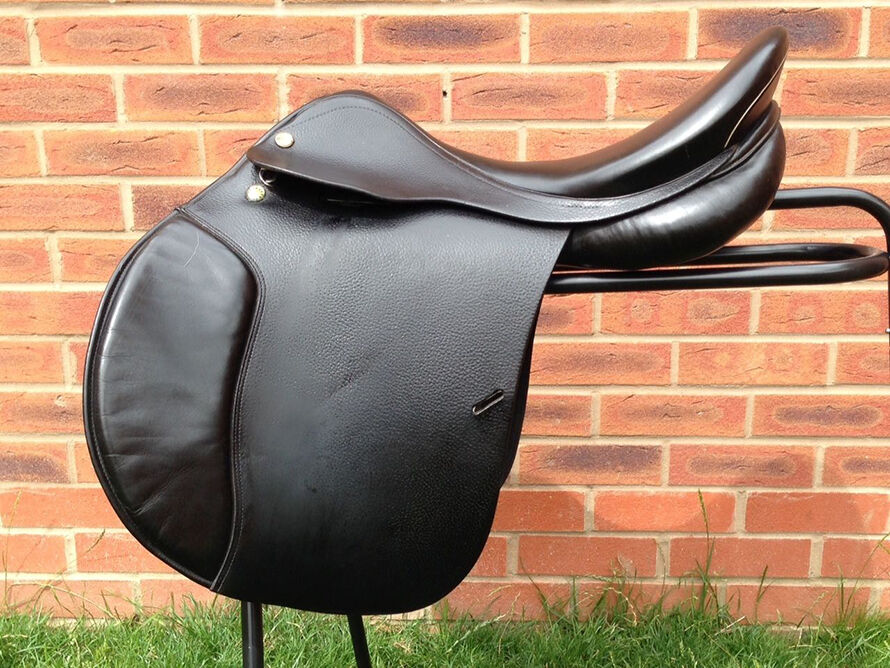 Prestige Italy was founded in the 1970s by a family who adored horses and sought to learn more about saddling them. The Stocchetti-Rasia family eventually developed a horse saddle designed for the comfort of both the rider and the horse. As their business grew, they expanded their merchandise and became a worldwide brand. Their products are typically made of genuine leather and they claim their saddle trees are made from a special fibre mix that makes them lighter than normal and preferable to other brands.
Made to Measure Prestige Saddles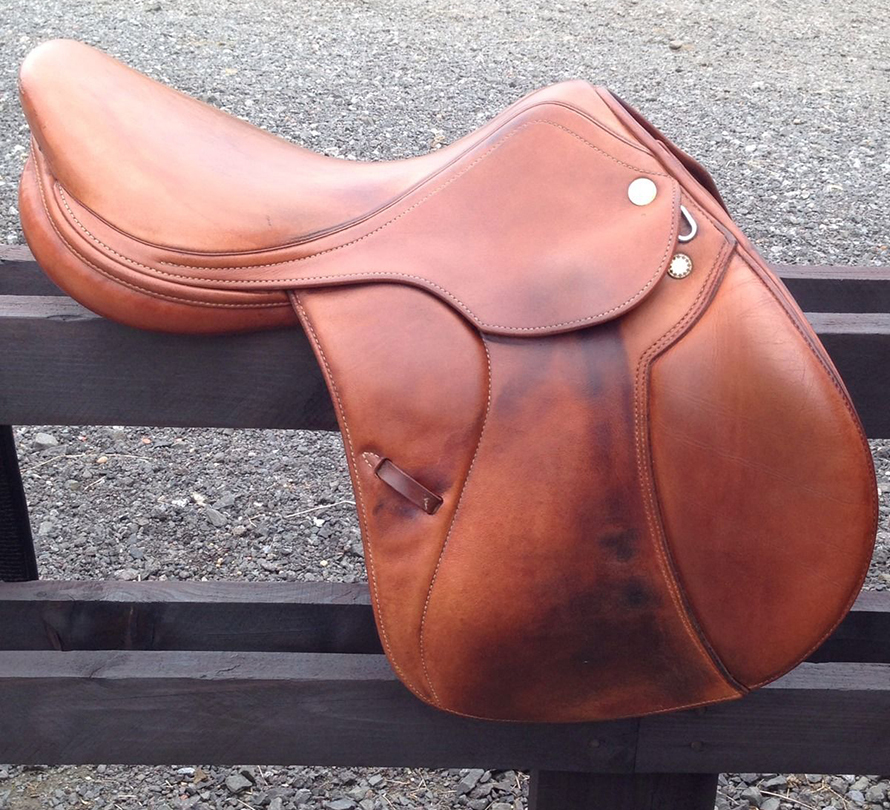 When purchasing a pre-owned Prestige saddle, keep in mind that the company offers custom saddles in addition to ones off the rack. A custom saddle is less likely to fit your horse well, and a poorly-fitted saddle is uncomfortable and possibly even dangerous if the horse is ridden. Know the specifications of the saddle before committing to buying it. Measure your own horse following Prestige Italy's made to measure guidelines and then compare the measurements to see if buying the made to measure saddle is a good idea.
Look for Noticeable Damage
If the saddle's measurements are perfect for your horse, assess the saddle for damage. The Prestige company warns that some types of boots can damage their saddles. You may notice deep scratches, gouges, or tears if someone used rigid stirrup leathers or hard boots on the saddle flaps.
Ask the Owner About the Pre-owned Prestige Saddle
Prestige Italy is a big company with a lot of different models of leather saddle. It may help to know the model of your saddle, especially if you want to contact customer service for help. Ask the saddle's current owner if they still know the saddle name.
Learn to Care for a Pre-owned Prestige Saddle
Whether you own a Prestige jumping saddle or Prestige dressage saddle, learning to properly care for the saddle can extend its life. You can find saddle cleaning kits online or build your own. In general, you'll need a bristle brush, leather conditioner or oil, and saddle soap. You might also need sponges, silver polish, and water and towels. How frequently a saddle should be cleaned depends on its use. If it often comes into contact with mud, for example, it'll need more frequent cleaning than a saddle that gets ridden in clean environments every other weekend.