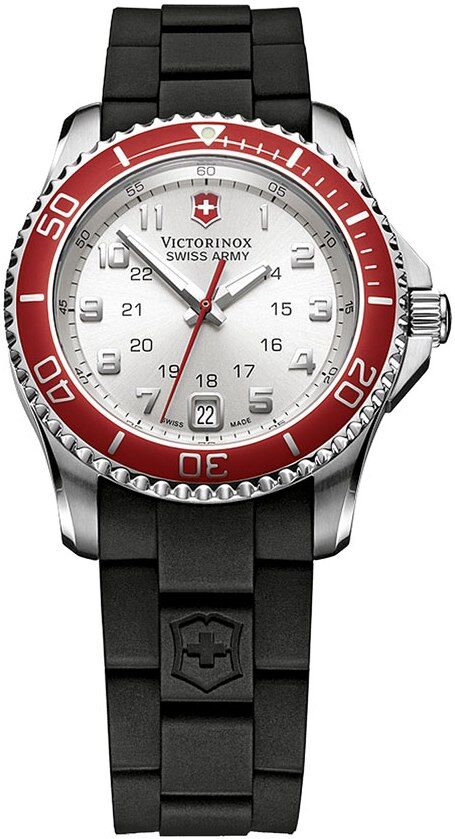 Wristwatches are one of the few products that are bought with a reasonable expectation that they can last for years, if not decades if they are treated properly. The same can not be said of watch bands. Watch bands are often made of materials that do not last forever, and thus may require replacement. At the same time, a watch band may become too small for a wrist, or may be damaged or become otherwise unusable. For this reason, watch bands are easy to replace with replacement bands that are available in jewellery stores, department stores, and from sellers found on eBay as well.
Before purchasing a replacement watch band, it is important to consider several things, such as the material a watch band is made from, how it is to fit on a wrist, and how to remove and replace a watch band. Knowing exactly what kind of watch band is the best fit, reduces the time that you need to spend shopping for one.
Replacement Watch Band Materials
Watch bands are made from a variety of materials that can have an effect on appearance, comfort level and overall price. When buying a replacement watch band, it is helpful to keep in mind the colour and material of the original band, as you might simply want more of the same thing. If you do want to try something else, make certain to make sure that the material that the watch is made from complements the watch band. Finding a watch band made by the same manufacturer who made the original can make this easier.
Leather
Leather is a common and popular option for replacement watch bands. Leather is fairly durable, highly flexible, and can even be dyed a number of different bold or tasteful colours. Leather is also easy to fit to the wrist, as a leather watch band usually has several holes in it that allow for an adjustable fit. Leather, however is susceptible to potential damage over time. Watches worn in humid conditions can decay and actually rot over time. It is also possible for the stitching on a leather watch band to come undone or to break, which can mean that the band itself might fall apart.
Metal
Metal is another popular option for watch bands. Metal is extremely durable, and metal links are also quite flexible under the right conditions. However, metal is usually limited in terms of what colours it is found in, and is usually relegated to gold or silver colours. Metal may also feel uncomfortable, and in some cases, even pinch the skin. Moreover, metal is difficult to fit properly, and most replacement watch bands need a jeweller, or other expert, in order to allow it to fit correctly. One other drawback to a metal watch band is that if they are scuffed and scratched through everyday wear, they are difficult to repair or polish to a shine.
Rubber and Plastic
Rubber and plastic watch bands are usually less expensive than leather and metal, which makes them a viable replacement. Rubber and plastic can also come in a variety of colours and even patterns, which makes them perfect for children's watches. However, a rubber watch band is considered quite informal, and is usually not appropriate for formal situations. Likewise, a rubber or plastic watch band, is not appropriate for a more expensive watch, regardless of whether or not it matches in terms of colour. Rubber and plastic watch bands are very flexible, which means that they typically fit well. They usually have holes like a leather watch band so that they can be adjusted to fit.
Fitting a Replacement Watch Band
One of the most important aspects of replacing a watch band is making sure that it not only fits well, but is comfortable as well. While some watch bands are adjustable, they may not fit all watches, and it is important to make certain that even an adjustable watch fits properly before making a purchase.
Measuring For a Replacement Watch Band
Before making the purchase of a replacement watch band, it is a good idea to measure the wrist of the person who might be wearing it. This is best done by measuring around the narrowest part of the wrist bone with a flexible measuring tape. Once the total circumference of the wrist has been found, adding 3 or 4 centimetres provides the perfect size for a replacement watch band.
Watch Band Length
Watch bands, even adjustable ones, do not come in set lengths. Rather, there are a general range of lengths that a watch band falls within. This range is different for men, women, and children.
| Men's Watch Band Length (cm) | Women's Watch Band Length (cm) |
| --- | --- |
| 19-7 - 24.13 | 17 - 20.32 |
Those with exceptionally small or large wrists, must search for specialised watch bands that are made to fit their proportions.
Metal Watch Bands
Metal watchbands featuring links are useful in that they can be adjusted to fit any wrist by simply removing any number of links. These watchbands are designed to have links removed, but in some cases, the removal of too many links, makes a watch band appear odd or unattractive. This is most likely in the case of watch bands that taper toward the end as there is a certain continuity of design that is ruined with the removal of too many links. The main drawback to resising a metal watch band is that it can usually only done properly by a jeweller, or one who has the right equipment. This process need not cost much, however, as many jewellers may do it for free, or department stores may have someone qualified to do it for only a small fee. It is helpful to remember that the links, once removed from a metal watch band, are easily put back in place to make the watch band larger.
Replacing a Watch Band
Removing and replacing a watch band is a fairly simple task, but without the right tool, it is made to be a frustrating process. For the most part, watch bands are held in place with a small bar made with springs. This spring bar retracts with the use of a dedicated spring bar tool, or even a small flat head screwdriver or knife. If a knife it used, it is important to make certain that it does not slip, and potentially cause damage to the watch.
With the spring bar removed, a watch band should be taken out of the old watch band and used to attach the new watch band, provided that the new one does not come with spring bars already. In some cases, a spring bar is not used, and the watch band is held in place with screws. These screws can only be removed with the use of a small screwdriver. In such cases, it might be difficult to find a replacement watch band, as the vast majority typically use a spring bar.
Buying a Replacement Watch Band on eBay
Sellers from all around the world make use of ebay in order to sell their wares, including a huge variety of replacement watch bands. From the eBay home page, it is easy to find a replacement watch band by simply entering the term, 'watch band' into the search bar. Those looking for specific watch bands designed for a particular brand of watches, should add the manufacturer name to the search term. The same is true for those looking for a particular colour or material.
When an appropriate watch band has been found, it is important to read the full product description, as this can contain information about the quality of the watch band, as well as the length. It is also important to read the seller's feedback profile in order to learn as much as possible about the potential transaction. Those who are rated as 'Top-Rated Sellers' on eBay, have a long history of quality sales and may be helpful in providing more information about a particular product.
Conclusion
Since a good watch is designed to last for years, if not decades, replacing a watch band is something that most watch owners likely have to do at one time or another over the lifetime of their watch. Watch bands are made using a wide variety of materials, including leather, metal, and rubber or plastic. Leather watch bands are quite flexible and usually fit the majority of wrists. Metal watch bands are durable, but are a bit heavy and somewhat cumbersome.
Watch bands comprised of rubber or plastic, are usually less expensive than other kinds of bands, but they are considered informal and are not usually worn with high quality watches. Anyone purchasing a replacement watch band should be aware of what length to shop for. This is best determined by measuring the wrist and finding a watch that is roughly 3-4 centimetres longer. Once the proper watch band has been found, it can be replaced at home my using a small tool to remove the spring pin, and then use the same pin to replace the watch band. Understanding all there is to know about watch bands makes it possible to shop for them without any questions or worries.