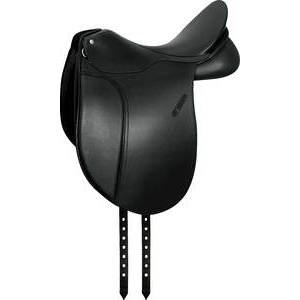 For any horse lover it is essential to have the appropriate equipment to protect both the rider and their horse as much as is possible. Having this equipment will ensure the safety of those involved, the comfort of the animal and most importantly create a more enjoyable riding experience. Horses come in a variety of shapes and sizes and it is essential to the health and happiness of the horse that it is suitably fitted with the correct equipment so that the horse can reach its performance potential in the safest way.
eBay sell a huge range of horse equipment, clothing and accessories, offer great advice on how to buy and sell products on their website, and presents users with a safe and secure place to make payments. This guide will give a short overview of saddle girths, the varying styles, shapes and designs that can be purchased, and help riders come to a decision about the girth that is appropriate, and offer advice about how to make your purchase on eBay.
What is a Saddle Girth?
The girth is classed as part of the 'tack', the tack describes the different parts of equipment that allow the horse to be ridden, these parts may include bridles, reins, saddles, bits and breastplates.
A saddle girth or 'cinch' in America is a length of material that stretches underneath the belly of the horse and holds the saddle in place. There are many different styles, colours and material variations on saddle girths and it is important to know exactly what a horse needs before purchasing anything. The saddle girth is one of, if not the most integral part of the tack and fitting the wrong sized girth or leaving the girth too tight or loose, could be detrimental to the health and safety of the horse and rider. Australian and English saddles differ from the Western style of saddle, and therefore operate within different families of saddle girths.
The English or Australian girth has a buckle system that attaches at the front of the saddle through two or three holed billets, and sits approximately four inches behind the elbow of the horse. The Western cinch uses a series of metal loops and another leather strap called a 'latigo' and fastens at both the front and back which is favourable to some riders as it increases stability.
What Can a Girth Be Made Of?
In most cases the girth is constructed from a number of different materials, ones which are used for their strength and reliability such as leather, cotton webbing and types of nylon, and others that are simply for comfort such as sheepskin, fleeces and neoprene. In some exceptional cases, more modern materials may be used, for hygiene, shock absorption or protection purposes.
What Styles of Saddle Girth Are There?
It is important to note that there are numerous types of girths available to buy, all of which will vary on price, material, and purpose. Some girths are designed to aid a particular problem, injury or allergy, some are straight and some are contoured. There are those made especially for larger horses and others for particular occasions, such as dressage or hunting. So firstly, decide what the horse needs, if you are looking for a purposeful girth, what is the current budget, and whether the horse has any special requirements like being prone to sores or chaffing, and then begin the search.
Girths fall into two main shapes, shaped or unshaped, or in other words, straight or contoured. The majority of girths can be found in both styles, apart from string girths. The main difference between the two is that the contoured girth is narrower towards the elbows and wider towards the middle. This tends to give more support to the larger girthed horses, and more elbow room when involved in strenuous activity or jumping.
The following table provides some information into the types of saddle girth materials there are to purchase:
Materials

Description

Leather

The most traditional look for horse riders, leather can be found in an array of colours, and used primarily in dressage. It is easily cared for if conditioned regularly and offers a strong and durable option.

Leather girths can be found in contoured and unshaped styles, and will also offer the option of design and elastic attachments for added comfort on both ends.

Neoprene

Neoprene is typically chosen for its comfort. These girths are often used as a safer option as they are wide, non-slip and have elasticated ends for added ease. Neoprene is a more modern material and is often used if riders experience slippage or the horse has back or barrel related injuries.

It is important to note that some horses are however allergic to this material, so it is wise to check prior to purchase.

Synthetic

Favoured mostly due to their affordability, durability and easy care nature, they are available in many colours and are easily washed with gentle soap and water. Synthetic girths are offered in contoured and unshaped styles.

String

String girths are favoured for comfort, since they can be constructed from a variety of different fabrics and they are incredibly flexible. The string options are mohair, nylon, wool and other synthetic fibres, these girths are also popular in the summer as they are widely considered lighter and cooler for the horse. They are also easy to care for, but ensure to wash at cool temperatures as shrinkage may occur.
Special Requirements:
Dressage –if a keen competitor and enter horses into dressage, then a dressage girth is available. It is important to remember that a dressage saddle means that you must purchase a dressage girth that will be shorter than the majority of other girths available.
Girth Covers –you might own a horse that is prone to sensitive, easily chaffed or sore skin. Even if the girth is fitted adequately it is possible that the skin of the horse will still become agitated. It is easy to buy girth covers made of cotton, sheepskin of fleece that attaches over the girth to keep the horse comfortable. Make sure that when attaching the girth it is moving with the direction of the hair, and not against it, as this could highly increase the chances of irritation.
Jumping –if the rider/ horse enjoy jumping, it might be worth considering a Belly Guard girth that has an extra piece of material that is fixed to the girth which stops the horse's hooves from knocking against its front mid-jump.
Girth Accessories
There are a number of other factors that will be part of the decision-making in the purchase of a saddle girth. The following is an example and explanation into some other elements you need to consider:
| Girth Accessories | Description |
| --- | --- |
| Girth Extender | Should in the future the saddle girth become too tight for the horse; it is possible to buy a girth extender, which (as a temporary measure) will increase the girth to allow your horse room. However, a larger girth should eventually replace the extender. |
| Girth Socks | A girth sock will, like a regular sock, cover the girth should it irritate or cause chaffing to the horse. They are a simple alternative to buying a more comfortable girth, and can be bought in a number of soft fabrics including fleeces and cottons. |
| Buckle Guard | A small square of leather that sits beneath a saddle flap, it will protect a saddle from the friction of the buckles and keeps it looking new. |
| Girth Rings | If you intend on teaching or training others with a horse, it may be helpful to buy some girth rings which easily attach to the billets and can be good use for extra reins or teaching apparatus. |
| Girth Converter | If you would like the ease of being able to ride English and Western, a girth converter can easily translate the two buckled English girth to a one buckled Western. |
Once you've decided what kind of girth to purchase all you need to do is measure the girth of your horse. It's incredibly easy, simply find a partner and place the end of a soft tape measure on the middle hole of the billet on one side of the horse, then pass it under the belly of the horse, and get your partner to read the measurement from the middle hole in the billet on the opposite side. That is the girth measurement. Make sure it's in inches, all girths will be sold in measurements 18-60.
What to Consider Before You Purchase a Saddle Girth;
Ensure that your saddle is either English or Australian, and has the double billet system.
Think about the purpose of your girth, is it for long or shorter rides? Is durability or comfort more important? Does the horse have any special requirements?
Is the horse prone to chaffing, skin irritations or sores? Consider buying a soft cover, a girth sock or using a string girth instead of a tougher fabric.
Having creative designs is popular and easily achieved on girths, if keen on the aesthetics of the horse, or would like the girth to match another item of your tack, it is more than possible.
Shop around for a saddle girth, don't be too hasty and buy the first one you like. There are thousands of girths online all within budget, and with free delivery.
How Do I Buy a Saddle Girth on eBay?
Buying products on eBay means that you have the opportunity to search thousands of products, payment options and sellers without having to worry about the security or safety of your payment. There are plenty of other equestrian items for sale on eBay such as saddles, riding hats and boots, turnout rugs and non-slip saddle pads.
If you decide to search for girths on eBay all you need to do is either, type into the search box found on every eBay page 'horse saddle girths', or, follow the links from 'Sporting goods' to 'Equestrian equipment' and then onto 'Horsewear and equipment'.
When you are searching make sure you keep in mind what you're looking for, and look carefully through all the information and photos provided. If you've got more questions do not hesitate to Ask the Seller for more information about their product.
If you have anything else that remains unanswered you can visit the 'Buying Tips' page that has advice regarding the easiest ways to use eBay.
Once you're ready you can either, 'Place a Bid' or 'Buy it Now' and the process will begin.
All customers are protected by the Buyer Protection Plan on eBay.