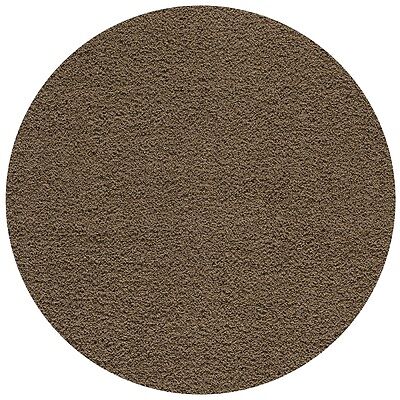 Shaggy rugs are a very popular kind of area rug. They can be made from a variety of materials, such as wool, bamboo, cotton, nylon, and even in some cases, shaggy rugs can be made from leather. There are completely natural and even hypoallergenic, synthetic shaggy area rugs. Because of their durability, shaggy rugs are used in high traffic areas of the home, and are a good choice for homes with children and animals. Shaggy area rugs come in a wide array of colours. Because of the softness of the pile, and the variety of shapes and sizes, shaggy area rugs adorn the floors of many homes.
When choosing the perfect shaggy rug for your home, you should be mindful of the difference between hand-knotted and hand-tufted rugs, know a little something about the different types of shaggy rugs available, and how to care for a shaggy rug. When looking for a shaggy rug, search for one at a traditional carpet shop or, for more options, eBay has an extensive range of of shaggy rugs to choose from.
What Is a Shaggy Rug?
Shag carpet or area rugs stand out from other types of carpet and rugs because of two distinct characteristics. The first is that the length of the yarn is longer than the yarn used in other carpets and rugs. The pile is also looser than the pile found in regular or short loop carpets.
Shaggy carpets are available in three styles: long shag, short shag, and mini shag. Long shag is similar to the fibres of the shag carpets made in the 1960s, short shag is made in much the same way, but the rug fibres are only half the length of those used for long shag, and mini shag is not much longer than traditional carpeting pile. Shaggy rugs are created by either a hand-knotting or hand-tufting process.
What Is the Difference Between Hand-Knotted and Hand-Tufted Rugs?
Hand-knotting involves tying knots in the fibre. The process is complicated and time-consuming, requiring many knots to be tied per square inch. The greater the number of knots, the higher the density of the rug pile. More complex patterns require dense weaving and take quite a long time to create. For this reason, hand-knotted shaggy rugs tend to be much more expensive than hand-tufted rugs, but are considered to be of much higher quality. Hand-knotted rugs last longer than hand-tufted rugs, and have the potential, if cared for properly to last decades.
Hand-tufted rugs are made by punching fibres through a canvas that is stretched on a frame. A hand operated tool is used for this process, and it does not take a long time to complete. After the fibres have been completely punched into the canvas, a gauze fabric is glued to the back of the tufted canvas and a fringe is either sewn or glued onto it. Although hand-tufted rugs may not last as long as hand-knotted shaggy rugs, they can be just as beautiful.
Types of Shaggy Rugs
Shaggy rugs are available in many styles and colours, and made from a variety of materials. For instance, shaggy rugs can be made from natural fibres such as bamboo, wool, or cotton, or from synthetic materials such as nylon, acrylic, and polypropylene. Often shoppers find shaggy rugs are made from a combination of these different materials.
Because of the great diversity of sizes, shapes, and colours, as well as the different materials, you are sure to to find one that suits your particular sense of style. Think about buying a bright green or blue shaggy rug in a synthetic fibre to put in your child's bedroom. If you have an environmentally-conscious household, consider buying an eco-friendly bamboo fibre shaggy rug, or a Flokati, pure wool, shaggy rug for your living room.
When shopping for shaggy rug, consider the type of fibre it is made from. The fibre plays an important role in the way your rug will look, feel, and resist staining and soiling. Choose between synthetic fibres, natural fibres, or eco-friendly fibres and be aware that there are distinct advantages and disadvantages to each type.
Cotton Shaggy Rugs
Cotton is perhaps the most common fibre used in the manufacture of shaggy rugs. Both short and long cotton fibres are used resulting in jersey yarn pieces that are shaggier and have a more casual appearance, making them perfect for a child's room or the family room.
Flokati Shaggy Rugs
Flokati shaggy rugs are made entirely from wool and are extremely soft and lush. This type of shaggy rug originated in Greece. They are made from local and imported New Zealand wool. Flokati rugs are generally off-white, but can be found in a variety of colours.
Aros Shaggy Rugs
Aros shaggy rugs also use New Zealand wool that is felted, making them more durable than other shaggy rugs, but they are still plush. This type of shaggy rug is available in a variety of colours and works well in any room of the house.
Leather Shaggy Rugs
A leather shaggy rug is certainly a conversation starter. Made from genuine leather or suede leather, these shaggy rugs feel amazing against the skin. They are available in deep brown, warm red, and subtle grey colours, as well as basic black and white.
Synthetic Shaggy Rugs
Synthetic fibre shaggy rugs look great and are available in a variety of colours. Made in Japan from acrylic fibres, these shaggy rugs can be bought in every colour of the rainbow and are soft and shiny.
Eco-Friendly Bamboo Shaggy Rugs
Shaggy rugs made from bamboo fibres are perfect for eco-friendly homes. There are no harsh chemical dyes used in the manufacturing of these rugs. No chemical adhesive glues or synthetic backings are used either. The results is a natural alternative to a synthetic fibre rug.
How to Clean a Shaggy Rug
Caring for shag carpeting and rugs can require quite a bit of care, so taking it one step at a time is the best course of action. Vacuum the rug on a low level setting to get any dirt up from deep within pile. Try to remove as much as possible. Be sure to vacuum the entire rug. However, if the vacuum cleaner is not strong enough to remove all the dirt, take the shaggy rug outside and shake it out thoroughly. If there are any stains that need to be treated and removed, steam clean the shaggy rug with a carpet steam cleaner. Steam cleaning has the added benefit of removing allergens, and killing dust mites, bacteria, mould, fungus, or other microorganisms. It will make your shaggy rug look brand new. You can shake or carpet rake the rug in different directions to fluff the fibres.
If you have a flokati shag rug, the cleaning process is a bit more involved, because vacuuming this type of rug is not recommended. Depending upon the size of the flokati rug, one might be able to wash it in a home washing machine and then hang it out to dry. If it is too big for the washer, try spritzing it and brushing it to fluff up the fibres and then leave it outside to air for several hours. This helps to remove odours from the wool. Be sure to clean any spills immediately to prevent staining. Do this by blotting the shaggy rug with a clean dry cloth. You should only use a mild detergent and lukewarm water when cleaning your shaggy area rug. If you have any doubts about the best way to clean a shaggy rug, you should consult a professional carpet cleaner.
How to Find a Shaggy Rug on eBay
Begin your search for a shaggy rug on the eBay home page. Start by using the search bar at the top of any page on eBay and enter a keyword that describes the shaggy rug you are looking for. For example, if you enter "brown wool shaggy rug", the search engine will generate a results page with all the current item listings that match that description. If you want an area rug with a geometric design, simply include those keywords in the search query. On the results page, you can sort the listings by shape, colour, condition, and regional design.
Be sure to read the listing carefully to determine what the seller's refund or exchange policy may be. If there is nothing listed, go to the seller's member profile and contact them regarding their individual policies. While on their profile page, look at their feedback score to see how previous buyers have rated the seller. It is important to remember that lack of feedback does not indicate a seller has a bad reputation, it just means that other buyers have not provided any feedback yet, or the seller is new to eBay and is still building their reputation.
Conclusion
Choose a soft and fluffy flokati shaggy carpet to be a decorative focal point in a room, or consider buying a thick shaggy rug with brightly-coloured stripes. Whether you want to completely redecorate your home or just add an amazing accent to a room, a shaggy rug is the perfect interior decor solution. You can choose from a variety of colours, sizes, and shapes. Taking care of shaggy rugs can be a bit more involved than other types of area rugs, but few other rugs can offer the same tactile sensations.
When shopping for a shaggy carpet consider the design elements of the room, like the furnishings. Hand-knotted shaggy rugs are more durable, but more expensive when compared to hand-tufted rugs. Consider the choice of material carefully. For a child's room consider a hypoallergenic synthetic shaggy rug or a bamboo fibre rug. When you want to add that little touch of warmth to a room that seems cold and lifeless, an amazing deep red leather shag rug will have everyone who sees it asking where they can get a gorgeous shaggy rug of their own.