A small double-leather bed is a good choice for singles or couples where bedroom space is at a premium. These beds leave ample room for two occupants and the choice of leather makes a bold style statement. There is a huge range of styles available to suit any bedroom, from a majestic, regal bed, reminiscent of a medieval king's bed, to gothic and contemporary beds. Knowing what factors to take into consideration enables you to purchase the small double-leather bed that best suits your bedroom.
Small Double-Leather Bed Style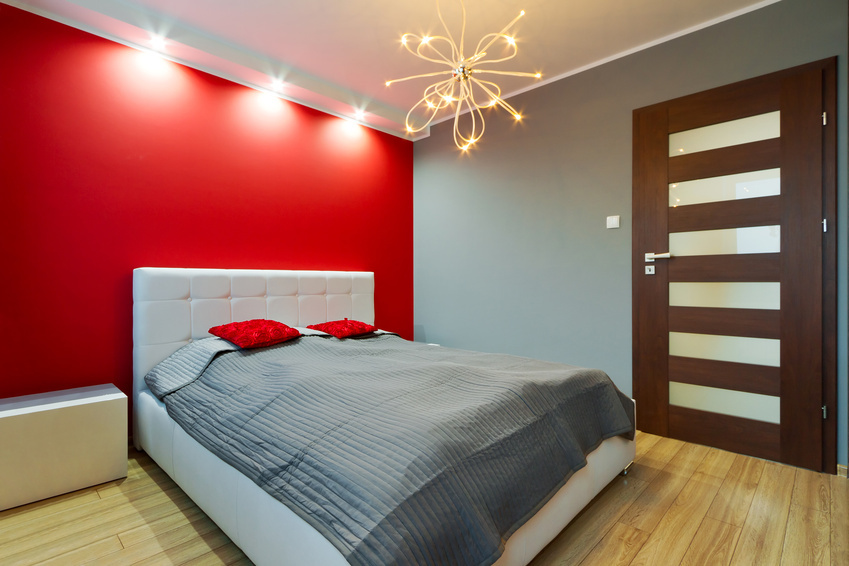 Common styles of small double-leather beds include bedsteads and sleigh beds. Sleigh beds generally feature a footboard and a headboard with an outward curve, while bedsteads have a straight headboard and in some cases, a footboard. Sleigh beds are very distinctive and provide aesthetic appeal. Opt for a tall, regal headboard with sweeping lines and a majestic outward scroll to provide a focal point in your bedroom. For something simpler, with clean, straight lines best suited to small rooms, choose a simple leather bedstead with a short headboard and footboard. For a high-tech, contemporary bed, opt for a leather bed with a television in the footboard, an ideal choice for those who like to watch a little television before bed.
Floor Space for a Small Double-Leather Bed

Floor space is an important consideration when purchasing a small double-leather bed. In small spaces, a small, compact headboard and footboard is a great choice, as it does not dominate the space. In addition, a small footboard leaves ample space to manoeuvre around the bed on your way in and out of the room.
Small Double-Leather Beds with Storage Space
If you have a small room, chances are, storage space is at a premium. To maximise the space you have, choose a small double leather bed with storage beneath. You can opt for a bed with drawers beneath, or an ottoman bed. Storage beds have one, two, or four drawers beneath, in the bed base. Ottoman beds have a lift-up top, with a void in the bed base where you can store a whole range of items, from spare bed linens to Christmas presents. This extra storage space comes in handy if your chests of drawers or wardrobes can no longer accommodate all of your belongings.