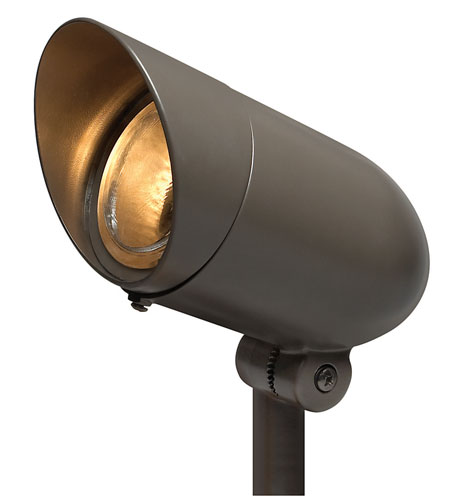 Spot lights, just like in the theatre, will bring a strong focus to the object under its beam. Unlike the theatre, spot lights used in the home are generally smaller and can be purchased in pairs or trios for an amazing all round illumination as well as specific points of display. The popularity of spotlights, which can often be swivelled and angled to highlight particular areas and illuminate recessed areas effectively, has seen them used indoors and outdoors. Garden lighting spot lights usually take the form of flood lights to focus on one area. LED and halogen are the most popular bulbs because of the extra brightness they can provide. They are usually housed in hat shaped shades to protect the bulb, with very little extra decorative detail. This leaves the surface exposed and the directional light concentrated rather than spilling from the sides. Trucks and bikes use spotlights for greater visibility, particularly off road vehicles.




Commonly Used Abbreviations by Manufacturers for Spot Light Beam Spread
VNSP

Very Narrow SPot

Beam angle

<8 degrees >

NSP

Narrow SPot

Beam angle 8-15 degrees

SP

SPot

Beam angle 8-20 degrees

NFL

Narrow FLood

Beam angle 24-30 degrees

FL

FLood

Beam angle 35-40 degrees

WFL

Wide FLood

Beam angle 55-60 degrees

VWFL

Very Wide FLood

Beam angle >60 degrees
In bedrooms and studies, reflector lamps or reading lamps are types of spot lights to offer excellent task-lighting. Some reading lamps have bendable rods so angles are readily adjusted for comfort and correct positioning. Ceiling mounted, wall mounted or ground fixed, spot lights can provide illumination for small or large areas. Coloured spot lights can transform the atmosphere in a room and make retail displays extremely attractive. Some spot lights have a dimming function, which makes them versatile additions to any space. Most spot lights are halogen or LED and typically require screw or G fitting bulb bases.
Types of Bulb Bases
Type

Range

Appearance

ES (Edison Screw)

LES [5mm] MES [11mm] CES [12mm] SES [14mm] ES [27mm] GES [40mm]

Screw thread

BA or BC (Bayonet Cap) Secure fit, quick fastening, and less prone to movement from vibration.

BA or B22d [22mm] SBA or B15d/B15s [15mm d=double contact, s = single contact] BA20d [20mm], B21-s4 [21 mm] Other specialist bulbs, not commonly used in the home range from BA5s – BX22d *BA3 or B22d-3 [22mm]

Bayonet [two prong contacts and a spring to fit by 'push and twist' under lugs] * 3 pins

G (Glass – the original material) The number beside "G" indicates the distance between pins in mm Gq GU GX GY

G4, G5, G5.3, G5.3-4.8, G6.35, G8 [low voltage] G9, G9.5, G12, G13, G23 G38 [mains] Any G size

Bi-pin push-fit Some fittings may have pins of differing diameters in order to secure the bulb by pushing and locking G = pins only [either wire loops or straight prongs] Quad-pin base [2 pairs of bi-pins]

3 [low voltage]

GU10 [mains] GU24

Bi-pin push-fit Bevel base for some GU = bulbs with base as well as pins

3, GX6.35, GX53

Bi-pin Round

GY4, GY5.3, GY6.35, GY8.6

Bi-pin Flat

GZ (Heat dissipates from lamp rear rather than the front as in GU) GRZ

GZ4, GZ6.35, GZ10 GRZ10d

2-pin and 4 pin Square base [which prevents their use in GU fittings with bevel bases] Flat square-shaped tube [bulkheads and ceiling flush mounted fittings]
LED Lighting
LED lighting is increasing in popularity and some buyers are confused over whether they need to purchase a transformer in order to be able to use them. Some of the smaller base LED bulbs such as the GU5.3 require a low voltage power source [12v]. A GU10 bulb can be used with mains [240v] voltage.
Halogen Lamps
MR in front of a bulb code refers to Multifaceted Reflector and the number beside it [for example MR11] represents the diameter across the face measured in eighths of an inch. MR16 lamps are popular for spot lights, but they can heat to temperatures of 200 degrees Celsius, so care must be taken when handling a recently turned off lamp, as they take time to cool.
MR/LED Compatible Lamps
| | | | | | |
| --- | --- | --- | --- | --- | --- |
| MR16 [most common] | 16 x one eighth of an inch = 2 inches | 51mm | Meets bi-pin GU5.3 standard [base size] | 12v AC | 10–50 W |
| MR11 | 11 x one eighth of an inch = 1 3/8 inches | 35mm | Meets bi-pin GU4 or GZ4 standard [base size] | 12v AC | 6 W 9 W 12 W 15 W |
| MR8 [not common] | 8 x one eighth of an inch = 1 inch | 25mm | Meets bi-pin GU4 standard [base size] | 12v AC | 12-35 W |
Understanding Volts and Watts
When talking about electricity, flow and current are often mentioned. If a system needs to be changed to a lower voltage via a transformer, it is worth understanding why. The relative formula in electrical engineering is Current = Voltage/Resistance. This is analogous to a water system where water pressure might be regarded as similar to voltage, rate of flow representing current, and pipe size as the resistance. Staying with this comparison, imagine a water tank and a hose to water with. More tank pressure will result in increased water flow through the hose. In the same way there will be a greater electrical current flow if the voltage is higher. Enlarging the pipes and hose width would allow more water through by decreasing the amount of resistance so it can escape more freely. Doing the same thing, lessening resistance in an electrical installation, will result in increased current flow. Direct current (DC) comes from a power plant and flows in one direction only. Alternating Current (AC) comes for a generator, or large battery, and can flow backwards or forwards. DC voltage loses energy the further it has to travel, whereas AC voltage strength can be variable to suit, through the use of a transformer, which can transform very high voltage to an appropriate lower voltage for electrical appliances in the home. Lower voltage usage means lower power consumption and is becoming a popular alternative for lighting solutions. The wattage of a bulb tells the amount of power it uses. LED technology in particular has made innovations in the lighting industry by making low watt bulbs with astonishing equivalent power to incandescent bulbs and even CFLs. So, although the wattage on LED lights may appear low, they can still produce brightness of higher watt rated bulbs through their efficiency and use of low voltage power.
Taking Advantage of 12V Systems
Gardens can come to life with the use of LED or halogen spike lights, which can be flush with the ground surface or can stand at variable heights. These spike lights often have a 360 degrees rotational function and can be angled to spot attractive features in flower beds, among trees, on walls, or along steps. If a lighting system uses 12V AC power, a transformer will be required. In the garden, a waterproof electronic transformer is needed to prevent moisture ingress. It should therefore be rated IP68 and protected against overloading and short circuiting. Another consideration for outdoor spot lights where there is exterior wiring is a waterproof junction box, which must also be IP68 rated.
Conclusion
There are many varieties of spot lights and different sorts of bulbs that may or may not require a transformer for their use. Shopping online allows great freedom to find compatible bulbs for light fittings and pictures to see what the design is like for comparison of one against another. Different types of lights use different levels of power and offer different levels of brightness and beam widths for use inside the home or office and outside in the garden or car park.