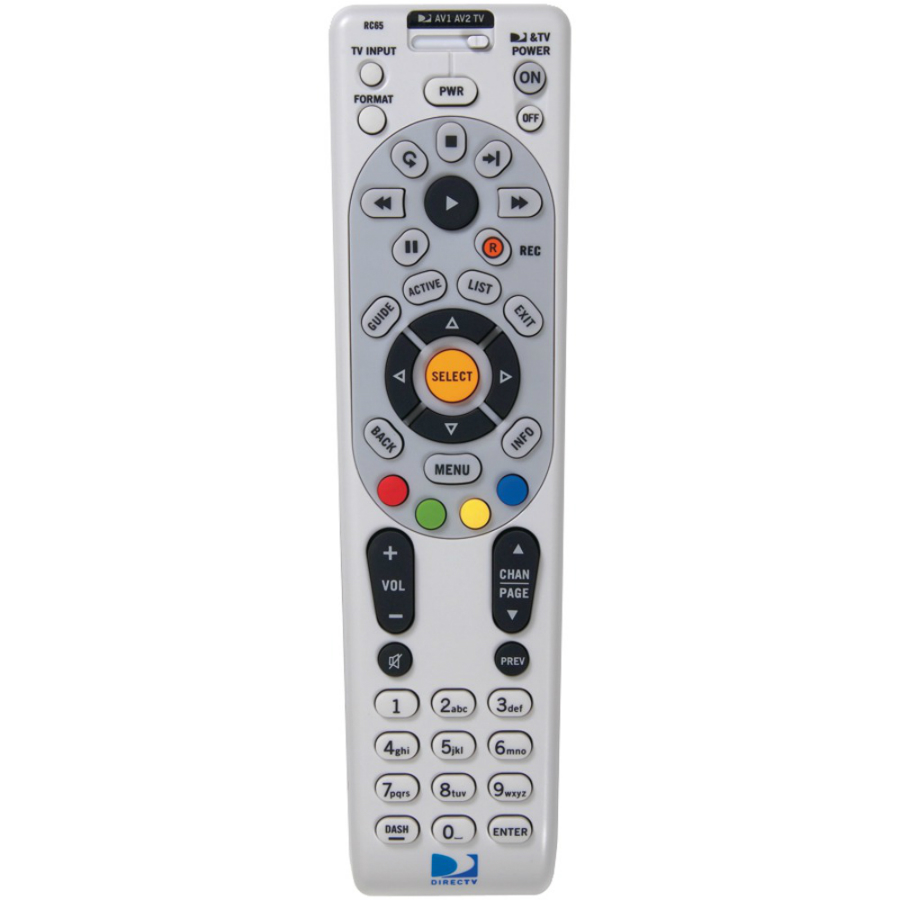 Most of us take our remote control for granted. This small device gives us the luxury of staying snuggled up on the couch even if we need to change the channel or adjust the volume. Furthermore, some televisions cannot be programmed without the remote. Usually, it is not until we lose or break the remote that we realise how much we really need it.
All televisions come with a specific remote for their make and model. If your remote has broken or gotten lost, there are a few different replacement options you can consider. When purchasing replacement or new remotes, eBay has an advantage over standard brick and mortar stores. Unlike brick and mortar electronic stores, eBay has older models that may not still be supplied in stores. With its large and versatile selection, eBay makes it easy for you to find a new remote. Before purchasing a new TV remote control, you should consider the different remote options, features, and make sure the remote is compatible with your television set.
Universal Remote Controls
When purchasing a new remote control for your TV, there are a few options to consider. Many people choose to go with a universal remote,, as they offer a number of different functions to the user. Universal remotes can be programmed to work with many different television brands and models, and can control many different devices from one remote. Before purchasing a universal remote, it is important to understand the different options to find the remote that best fits your needs.
Multi-Brand Universal Remote Controls
Multi-brand devices are universal remotes that they can be programmed to easily control many different television makes and models, which makes it easy to find a replacement if you cannot track down your original remote model. Multi-brand remotes come pre-programmed with codes that connect to a number of different electronic devices, making setup relatively simple. These universal remotes can usually control up to four different devices, but can generally only control their basic functions, such as volume control and changing channels. These types of universal remotes work best for those looking for something simple to programme and control.
Infrared (IR) Universal Remote Controls
Most electronic devices are controlled with infrared signals, which makes infrared remotes compatible with many devices. The downside to infrared models is that the user must be in line with the device in order for the remote to work. Most universal remotes use infrared technology unless they are controlled by radio frequency.
Radio Frequency (RF) Universal Remote Controls
Radio frequency remotes use a wireless receiver to convert RF signals to IR signals. RF models allow you to control your devices that are packed away in a cabinet or another room, making these remote controls a very convenient piece of technology to own. Radio frequency remotes work by sending signals to a radio frequency receiver, which is in the same room as your electronics. The receiver then sounds out an infrared signal to devices in any room that are programmed to understand the message.
Learning Universal Remote Controls
Learning universal remotes not only come pre-programmed to operate many electronic devices, but go beyond typical universal results to learn the functions of the original manufacturer's remote. By holding your learning remote head to head with your original manufacturer's remote, the remote's infrared signals are transmitted and duplicated by the learning remote. Learning universal remotes are beneficial when purchasing new devices for your home electronics system that contain new features and gadgets.
Wi-Fi Enabled Universal Remote Controls
One of the newest features available on television remotes is Wi-Fi connection. With a Wi-Fi enabled remote control, you can bypass your cable or satellite provider and search online for movies or television shows using your home internet connection. For the user's convenience, these remotes are equipped with a small LCD screen on the remote that transmits the latest sports and news updates as well.
LCD Touch Screen Remote Controls
LCD touch screen remotes feature an LCD touch screen that controls the television or electronic device simply by a person's touch. The screens are generally 5 cm by 10 cm and are located at the top of the remote. Some LCD touch screen remotes require the user to choose the virtual buttons that they want displayed on the screen, while others feature physical buttons as well as the LCD screen.
Benefits and Drawbacks of Universal Remotes
One benefit of a universal remote is that it can be programmed to control many different devices. Universal remotes can generally be programmed to the television, DVD player, and cable box, among other electronic devices. When you purchase items such as DVD players or stereo systems each device comes with its own remote, which can get confusing to keep track of. Universal remotes allow you to programme all the devices into one central remote to control the home audio system, eliminating the confusion and clutter of numerous remotes around the house.
While universal remotes can be very convenient, the downside is that they are sometimes complicated to programme. Many universal remotes come with codes used to program to specific electronic brands and models, which you want to hang onto even after you programme your remote. Some models offer the option to program the remote online, which can make the process quicker and easier. Universal remotes vary in quality and features, and can range in price from affordable basic models to expensive high-end models. Each brand designs remotes that vary in features, setup, and compatibility, so it is important to do research on the different brands and models before making a final purchase decision.
Manufacturer Replacement TV Remote
Another option when considering a new remote control is to purchase a replacement remote control,, which fits with your model of TV. This alleviates the need to programme the remote to the television, which can sometimes be complicated. If you do not want to go through the hassle of finding and programming a universal remote that works with your television, you can search for a replacement model on eBay, or by contacting the television manufacturer directly.
If you still have your old remote, you can check to see if the model number is located on the remote. The model number is usually either on the outside of the remote or under the battery cover. If you no longer have your remote, you can search using your television brand and model, which is usually located on the back of the TV set. The downside is that purchasing a replacement remote from a manufacturer can be rather pricey, and brick and mortar stores may no longer have the correct model for your television. However, with eBay's large selection of remote controls, it is much easier to find a replacement remote at an affordable cost.
How to Purchase a TV Remote Control on eBay
When purchasing a television remote control, eBay has the advantage over other purchase options because of their large selection and affordable prices. Before you begin your search on eBay, make sure you note the brand and model of your television on hand, as well as the remote model number if you still have the remote. It is important to determine if the remote you purchase is compatible with your television model before you make a decision.
To begin your search on eBay, you can use the keyword search on the eBay home page.. If you are searching for a manufacturer's replacement remote, you can search the brand and model of your television to find the same or similar model of remote that works with your television. For example, if you are looking for an LG TV remote control,, simply type this phrase into the search bar located at the top of every eBay page and click search. All available LG TV remote controls will appear in the search results for you, making it quick and easy to find the item you are looking for.
If you are considering a universal remote, you may want to start your search by selecting certain features. For example, you could search 'Wi-Fi enabled remote' or 'radio frequency universal remote'. If you are not sure which model you want, or if you want to browse the different options and prices, you can broaden your search by searching something like 'universal remote'. eBay makes it easy to find a remote that meets your needs at an affordable price.
Conclusion
It is not until most of us lose our remote that we are prompted to purchase a new one. However, after understanding the many different features of remotes today, you may regret not upgrading your remote control sooner. TV Remotes not only change channels, control volume, and turn the device on and off, they can now be used to surf the web, programme different shows, and even work from different rooms.
If sticking to a simple and easy to use remote is more your style, you will be able to find it quickly and easily on eBay without having to contact the manufacturer and overpay for a replacement. No matter which option you choose, finding a new or replacement remote is simple and affordable. With eBay's expedited shipping option, you can spend less time getting up to change the channel and more time on the comfort of your couch.