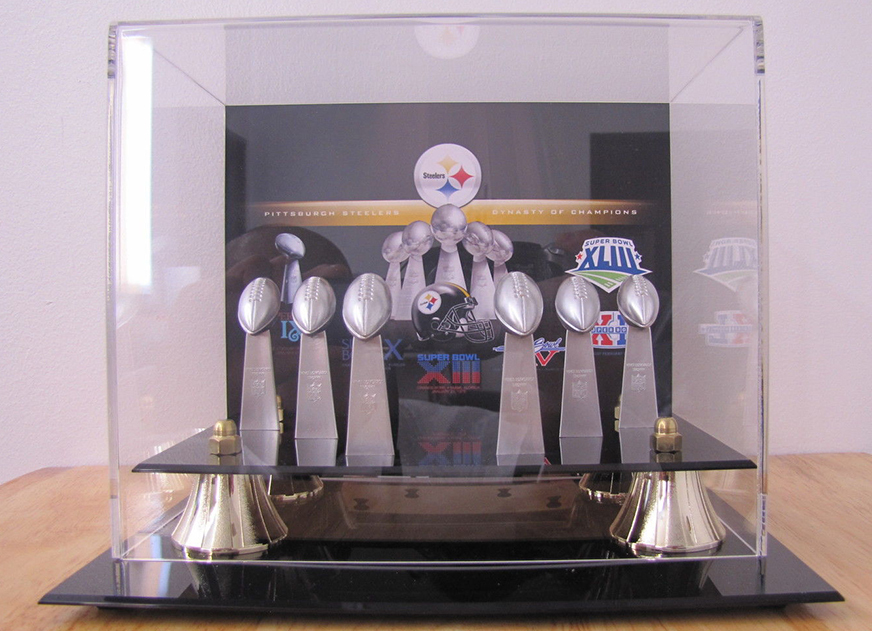 Whether you are showcasing business awards, golf or bowling trophies, or your kids' sporting trophies, a trophy display case is a nice way to show off awards. Trophy cases are not just for schools and offices; there are cases and cabinets that complement your home decor and show off your family's trophies beautifully. Select the right trophy case which matches your furnishings and show the world your winnings.
Choose a Case Material and Features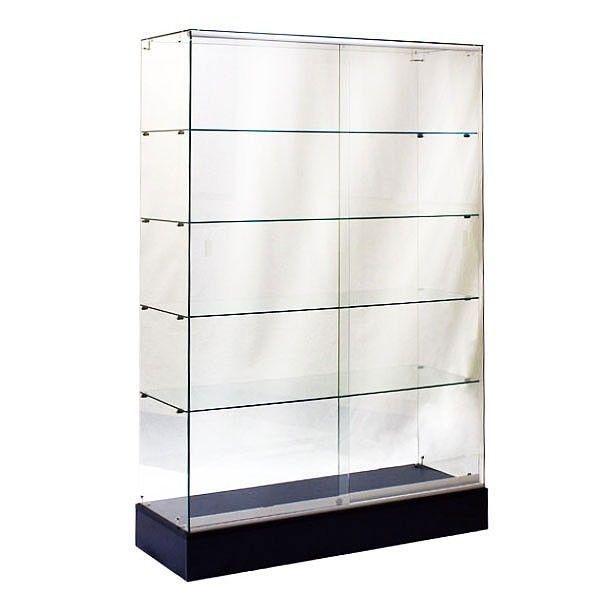 Like all other types of furniture, trophy cases come in a variety of styles, materials, designs, and sizes. There are oak display cabinets, chrome trophy cases, acrylic cases, and tempered glass cases. Many trophy cases come with lights to illuminate your trophies, while some cases are unlit. Decorative glass cases may include textured marble bases or wood bases. If your trophy case is going to sit in a public place, you may wish to look for a lockable case to keep your trophies secure. Some cases have accents, such as a mirror backing, fabric backing, and storage drawers underneath so you can easily switch out trophies or store other awards.
Select a Case Size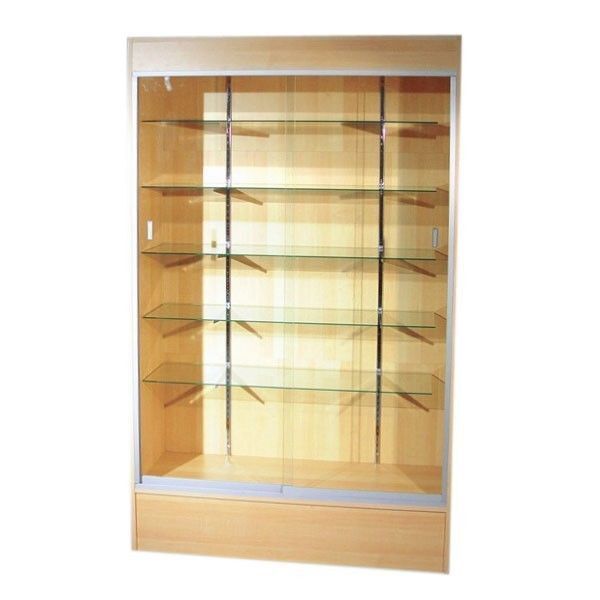 Choosing a size depends largely on where you are putting your display case. Corner cases fit perfectly into room corners if you are short on space. If you are displaying just a few items and do not need a large trophy case, consider a small countertop display case, which works for trophies or medals. There are cases with as few as one or two display shelves, or as many as six shelves, depending on your needs. Museum-style cases offer one horizontal shelf and a glass top, whereas cabinet-style cases offer many shelves and wood or metal accents. Some sizes to consider include a pedestal display case that is 160 cm tall and has a cabinet underneath, or a larger case with five or six shelves which stands at 175 cm.
Wall Mount or Standing Trophy Case
Though standing cases are common, if you do not have much space and still wish to display trophies or medals, a wall mount display case is a good option. These cases do not hold as much as standing cases, and often only include one or two shelves. There are wooden and glass wall mount cases with easy-to-open hinged doors and adjustable shelves to create just the right amount of space. Many wall mount cases have reflective mirror backing. Standing trophy cases are larger and hold more trophies, but require more space. Small cases called counter-height cases are available, and the cases stand at roughly 110 cm and generally offer two shelves. There are tall, wide cases for large spaces and tall, thin cases for smaller spaces, depending on what your needs are. Curio cabinets add a bit of decorative flair to your trophies, and you can use them to store other knickknacks as well.