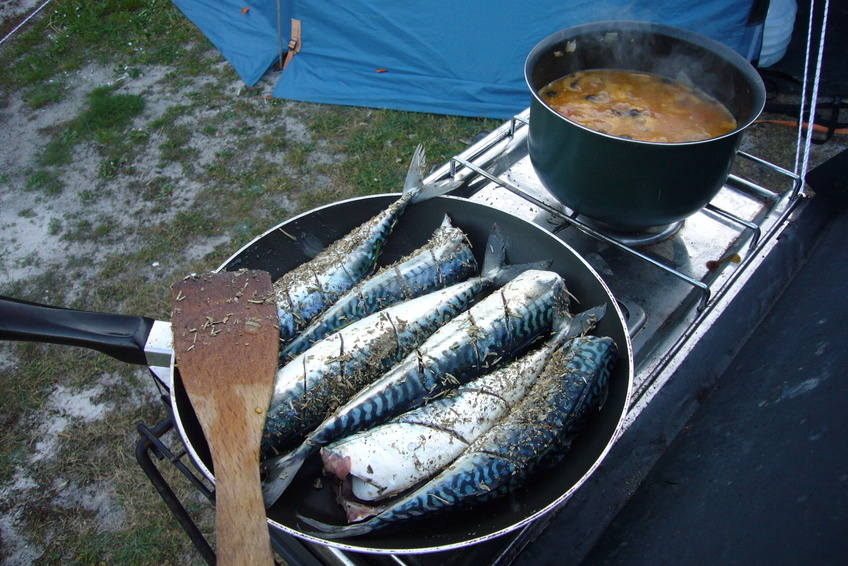 Camping is an exhilarating activity that gives people a chance to experience the great outdoors. While some may prefer to cook via campfire, a two-burner camping stove is a recommended alternative. A stove is not only easier but it also reduces the risk of forest fires.
The Fuel Source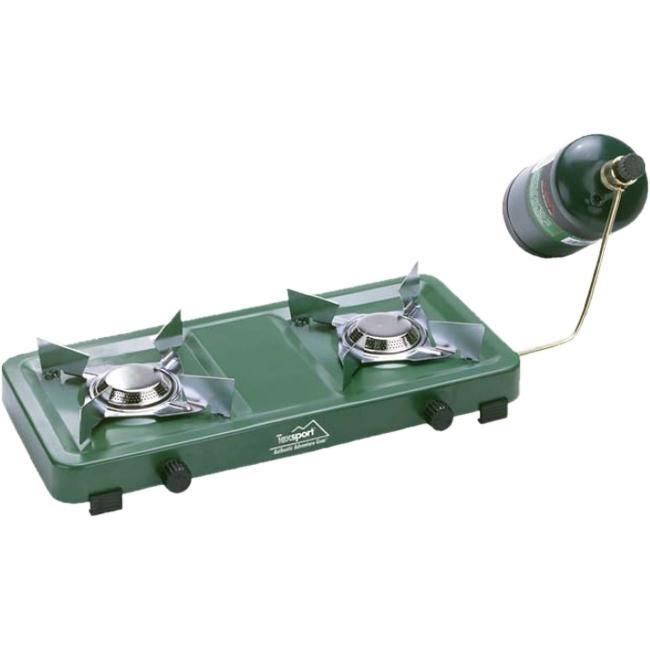 Two-burner camping stoves can be powered by liquid fuel, gasoline, propane, and a few other sources. Many campers may prefer to use propane for their stoves as it is very convenient; simply attach the propane canister and you can start cooking. However, liquid fuel might be the ideal choice for campers who are more concerned with heat output. While propane is undoubtedly the most convenient fuel source, Coleman liquid fuel is ideal for those who wish to quickly cook a hot meal, especially if it is very cold out.
The Size of the Stove
Size is another important factor to consider while shopping. If you plan to hike long distances on your camping trip, you might prefer a smaller stove that you can strap to your back. However, if you simply plan to drive to a scenic area, a larger stove is more powerful and easier to cook on.
Your Budget
If you have a small budget, it is probably best to buy a smaller stove along with cheaper fuel. Otherwise you may not have much money for other camping necessities such as the tent, or food to cook on the stove. However, if you go camping frequently, then you may want to wait to save up for a quality two-burner camping stove.
Quantity of Food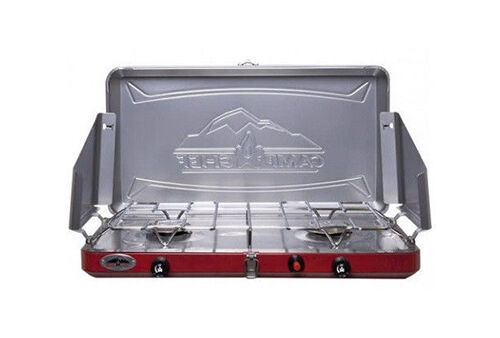 If you are hiking or camping with a large group of people, then you should think about getting a larger stove. Some stoves, such as the Camp Chef Expedition 2X Double Burner Stove, are a small step down from a conventional barbeque grill, but also portable. Though it may be difficult to carry for a one-person trip, it is much more reasonable for a large group of campers to bring the larger stove, as the burden of carrying equipment can be shared.
Where and When Do You Want to Camp
Camping in a remote area during the winter months may require you to purchase a stove that runs on liquid fuel. This type of fuel is hotter and it lasts longer as well. Otherwise, propane is fine for a brief summer camping trip. Think about everything you have to carry with you, the terrain, and how long you need to walk to help you determine the appropriate size and fuel type.