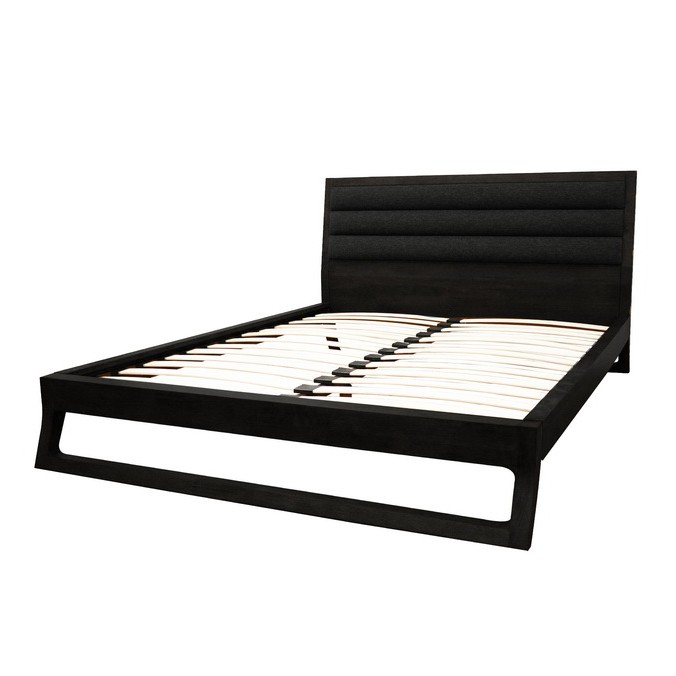 Just because a bed frame is second-hand doesn't necessarily mean it will be second-rate. In fact, there are many used bed frame models that are just as good and efficient as brand new ones. In the UK, many people use auction website eBay to sell off their items so the website would is the best place to begin a used bed frame search.
This guide evaluates some of the bed frame types available to you and also how to navigate around eBay in order to make a successful purchase. Before committing to buy, however, registering on the site and evaluating the company's Safety Centre is advised.
The Use of Bed Frames
The job of the bed frame is basically to provide support for the mattress, which will lie on top. As well as the main base, a bed frame can also include a headboard, footboard and side rails. Sturdiness is the main consideration when looking to a buy a bed frame and the material in which they are made in can determine this.
Materials of Bed Frame
There are two main types of bed frame available on the market, so it is a good idea to understand these before continuing with a bed frame search.
Metal. The most basic type of bed frames are made from metal, and usually come in steel, brass or iron. As metal beds are quite simple to make for manufacturers, they are generally a lower price than wooden models. Because of this and due to their initial standard and mass-produced design, they were traditionally found in hospital wards and youth hostels. However, newer and more contemporary designs have made metal bed frames stylish and commonly found in homes across the UK.
Wood. Many types of wood are used as bed frame materials, from pine, oak and beech to solid wood and MDF chipboard. A well-made wooden bed is generally more secure than metal versions and will last longer. The creakiness of a bed is one of the major discrepancies with some poorly constructed metal versions; frames made from wood don't tend to have this problem.
Sizes of Bed Frames
As well as the material of the bed frame, deciding upon the most appropriate size is also important to get right. A few different options are presented here, so take into consideration how many people will be using the bed, and if additional space is needed. The table below looks at some of the different size dimensions used in the UK for bed frames.
| Bed Type | Feet | Centimetres | Inches |
| --- | --- | --- | --- |
| Small Single | 2.5 x 6.3 | 75 x 190 | 30 x 75 |
| Standard Single | 3 x 6.3 | 90 x 190 | 36 x 75 |
| Queen | 4 x 6.3 | 120 x 190 | 48 x 75 |
| Standard Double | 4.5 x 6.3 | 135 x 190 | 54 x 75 |
| King | 5 x 6.6 | 150 x 200 | 60 x 78 |
| Super King | 6 x 6.6 | 180 x 200 | 71 x 78 |
Type of Bed Frames
One should probably have an idea about the room in which the bed is for, and thus how much the space is available. Therefore, it is important to know the different shapes and sizes of beds that are available.
Classic Beds. Historically, both wooden and metal beds were designed with four legs as the means of support. They often come with a headboard and footboard already fitted to it. Classic beds have a wide range of designs with many colour options also.
Divan Beds. Divan bases provide a popular alternative however and are the most popular type of bed sold in the UK today. Essentially, a divan bed includes a large and solid base for the mattress to sit on. The base can incorporate drawers as storage space and capacity for headboards to be attached.
Bunk Beds. To help with space management in smaller rooms, bunk beds have one frame – usually in the standard single size – supported on top of another. They are predominantly bought for children that fit comfortably in the single bed size and can realistically share a room.
Sleigh Beds. Another popular type of frame is the sleigh bed. Their style is a unique one, with curved headboards and footboards incorporated into the design. Often made from wood, its bold appearance can make a bold decorative statement. Their extravagant style means that they are generally larger than other types of bed due to the more extensive frame design.
Cabin Beds. A style often preferred by younger people, cabin beds are raised higher from the ground to provide a large degree of storage space underneath. They too can come in many styles and some even include enough space for desks underneath and also slides for children to slide down from.
Considerations for Buying a Used Bed
Think about setting a budget for the bed. It is a very important purchase and can make the difference between a good night's sleep and a bad one. Spend as much as you can afford and try and find the largest bed possible within your budget. Due to the differing styles, sizes and types of bed frames their price tag will vary.
Used models on eBay are generally more affordable than brand new bed frame, although some can still reach up to around £1000. Many standard singles in the classic bed style can be found for as little as around £25, however.
Is the bed being used by a couple or an individual? Think about the weight and height of the user or users too. In this respect, consider how sturdy the frame needs to be, as well as the size dimensions.
Is a certain design of bed frame preferred to coincide with the room's existing style? In all probability, the bed will become the focal point of a room, so its appearance is important. Different colours can be sought after too, such as whites, blacks and traditional wooden browns. Leather and glossy finishes can also enhance their style.
Is a mattress required with the bed or is it only the frame required? Some buyers automatically assume the mattress will be included in the purchase of a bed, but this isn't necessarily the case. To avoid this confusion, eBay has a section listed as 'Beds with Mattresses.'
Buying incompatible mattresses and bed frames is a worry for some buyers, especially as a misunderstanding between varying size dimensions is common. Some furniture stores from different parts of the world may class beds differently, i.e. a king rather than a queen. To combat this, make sure the actual length and width of both the bed frame and mattress is known in numerical figures before committing to a purchase.
If choosing to buy a used bed, then the general condition of the frame must be looked into. Evaluate any potential deterioration in its condition and also the state of the springs if buying a mattress. Shopping on eBay offers the feature of asking the seller a question. Do this if unsure about any of the bed's details.
Conclusion
Used bed frames come in many different sizes and styles to suit any need and any taste. Review the various types as listed in this guide and think about the size requirements and its suitability for the relevant room. Sturdiness is perhaps one of the most important aspects to consider; they need to support the mattress as well as the weight of those lying in the bed.
For used items, eBay is perhaps the most efficient website to search on as many people in the UK will use the site to list their items. In this sense, an extensive degree of bed frames can be evaluated next to each other and potentially found for reduced prices.