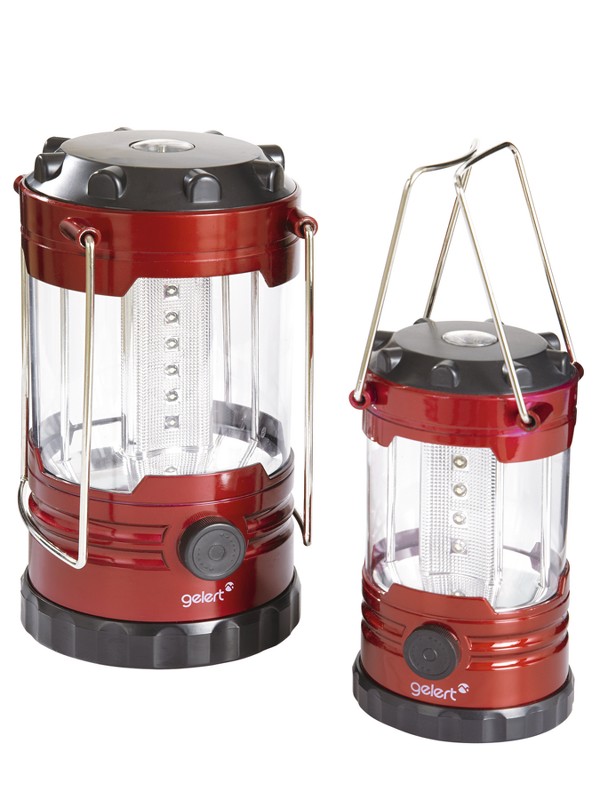 No matter the kind of camping trip, every camper around the world will have a use for a camping lantern – whether it is used to provide light or heat. Used camping lanterns are not only a good investment for future camping trips; they can be a great way to get a lantern at a fraction of their store price.
This guide will help buyers understand the advantages of purchasing a used camping lantern, as well as how to go about purchasing one on eBay, the site with the widest market online.
Camping Lantern Type
There are different types of camping lantern, varying not only in shapes and styles but also in how they are used. The main types of camping lantern are:
Lantern
The traditional camping lanterns are usually designed with the light and its glass cover sat on top of the unit providing the power, whether that is an electrical or gas/oil-based source. Lanterns provide good all-around light, able to completely illuminate a small-sized tent, and most come complete with a handle so the user does not have to touch the glass cover – which is important when using gas or oil lanterns which quickly grow very hot.
Though the rounded handle means that the lantern can be hung up, if the buyer is wishing to hang the lantern up, inside or outside the tent they should make sure that it is safe to do so. The handle should be secure and in no danger of coming loose, which could be disastrous with a gas/oil lamp.
Stove
Camping lanterns can sometimes double up as a stove, and thus provide cooking power as well as light and heat. These types of camping lantern stoves will be gas or oil powered, and usually involve a naked flame so buyers should take care when using the lantern, and never inside a tent unless the lantern can be covered up completely with a glass or metal top.
Stove lanterns can be extremely heavy, and therefore are likely not suited to being carried around and used as a transportable lamp.
Lanterns Power Source
When buying a used camping lantern, the buyer should not only consider the kind of lantern, but also the power source it will require.
Rechargeable
Rechargeable lanterns are powered by a battery pack that must be plugged into a power outlet to be charged. When the buyer is purchasing a used rechargeable camping lantern they should make sure that the charging equipment is included with the lantern itself.
Advantages:
Rechargeable lanterns save the buyer the price of having to purchase extra batteries.
Provided the user is near a power outlet, there is no chance of the lantern running out of power.
Disadvantages:
This type of lantern needs to have access to power to keep charged, which may be a problem for users who are camping far away from any kind of outlet.
Rechargeable lanterns tend to be a little more costly initially than many other types of lantern.
Wind Up/Dynamo
Wind Up lanterns contain a dynamo that helps to recharge the lantern's battery by using a wind up crank.
Advantages:
These lanterns can be recharged whilst on the move, unlike other rechargeable lanterns that require electricity.
These lanterns contain their own internal battery that can be recharged, saving the buyer the cost of new batteries.
Disadvantages:
These lanterns need to be wound up frequently, with a minute's charging usually providing at most half an hour of light.
The light these lanterns provide is not as strong as that from other lanterns.
Battery
Battery-powered lanterns are powered by cell batteries ranging in size from AAA to D. If the buyer is purchasing a used battery lantern they should check to see if batteries are included, and, if not, what size and quantity of batteries are needed.
Advantages:
Batteries are easy to replace.
These lanterns often have a low buying price compared to other types of lantern.
Disadvantages:
These lanterns can be quite costly to use due to the price of batteries – this will depend on how often the lantern is used.
Gas
Gas lanterns are powered by a butane or propane gas tank. If the buyer is purchasing a used gas lantern that comes complete with a gas tank, they should check with the buyer how much gas is left in the tank. If not, they should check what kind of gas the lantern should be powered with, if any.
Advantages:
Gas lanterns provide a very strong, bright light.
These lanterns also provide heat, due to the temperature the gas burns at.
Once the lantern has run out of gas, it is very easy to replace the tank – it just needs to be taken off and replaced with a new one.
Disadvantages:
Gas lanterns often have a very strong smell of gas, particularly the older ones.
Gas lanterns burn hot with a flame, and so should not be left to burn unattended.
Paraffin (Kerosene)
Paraffin (or kerosene, its usual name outside of the UK), is an oil-based lantern similar to gas, in that it is frequently used for both light and cooking lanterns. As with gas lanterns, when buying a used paraffin lantern the buyer should check how much, if any, paraffin or kerosene there is in the lantern. If not, they will need to purchase some before use.
Advantages:
Paraffin and kerosene burn hot and can be used for cooking as well as heating.
These lanterns burn with a very bright, strong light and can easily illuminate a small tent.
Disadvantages:
Paraffin and kerosene, like gas, also have a strong smell.
These lanterns can produce quite a dirty, black smoke while burning, and require frequent cleaning to stave off the worst effects.
Because of the heat paraffin and kerosene produces when burning, these lanterns should never be left unattended.
Vintage Camping Lantern
There are many used camping lanterns available on eBay that are actually vintage and antique items, popular among both campers and collectors. Old-fashioned Tilley items in particular are quite popular, though buyers should double-check any lamps listed as 'Tilley lamps'. This is a brand name but also now a catch-all term for this style of lamp, as 'hoover' is for a vacuum cleaner. The buyer should check which it is before purchasing.
If buying a vintage or antique lantern for use, the buyer should make sure that all parts are in working order, and what kind of gas or paraffin it requires – modern variations on traditional oil and gas burn at a temperature the lantern may not be able to handle so buyers should double check with their seller first.
Conclusion
Camping is a great outdoor activity experienced by many people and their families every year, and part of the fun is gathering around a lantern for light and warmth as it starts to grow dark. With this guide buyers will be able to not only identify the perfect kind of used camping lantern for them, but also make sure that they make an informed choice by considering the positives and negatives before purchase.
When searching for used camping lanterns on eBay, buyers should bear in mind the added benefits of purchasing items using PayPal, eBay's preferred way to pay with additional eBay Buyer Protection.