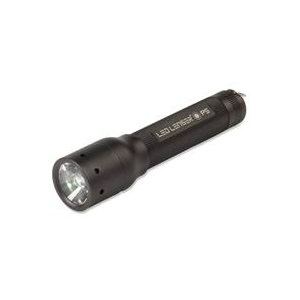 The flashlight is one the foremost items needed for camping trips. Without one, the whole experience will be more difficult to enjoy and can even be the difference if averting potential life-threatening situations.
To save money, some buyers will look into acquiring a second-hand flashlight. Remember, just because one has been used before does not mean it will necessarily be faulty or inadequate; however, more care is likely to be needed over the purchase.
This guide is designed to help you throughout the buying process and will do so in relation to buying on eBay, a website where countless amounts of different flashlight models are listed on a regular basis.
What is a Flashlight?
A flashlight is a North American term used to denote the more common 'torch' used in the United Kingdom. It is a hand-held device, which transmits light when switched on, most commonly used in areas with no power supply.
Light is emitted via a small traditional bulb or LED, protected by a lens at the front. It is powered by batteries and can be switched on or off at the discretion of the user.
Many varieties of flashlight have been developed to suit a number of uses, such as mobile phone attachments, home DIY devices and as simple collectable toys. However, they are most commonly associated with outdoor use and specifically camping, where natural light is not available for certain periods.
Different Types of Flashlights
The development of flashlights has led them to appear in a number of different formats, each tailored to suit a specific requirement. When searching on eBay, each of these formats can be selected between so that more relevant results can be reviewed. These different types are highlighted below:
Standard Flashlight – The most recognisable kind of torch is the standard hand-held version. They have a long cylindrical shape, fitted with a plastic or metal handle that can fit comfortably when held. The shape of the lens will usually be circular, so the beam of light comes out in this same shape.
Headlamps – For some more extreme camping trips, seemingly where terrain will be difficult to manoeuvre through, specialised headlamps are extremely practical inventions. They attach around the head with adjustable straps so moving in dark conditions can be achieved without having to hold it.
Pen Flashlights – Often referred to as mini flashlights, pen models are handy for camping trips due to their reduced size. As well as fitting comfortably into bags, they are lighter and easier to pick up as well as being less expensive. Some come with handles or key rings, which can attach to your person, making them accessible to find in the middle of the night.
Features of Flashlights
Improved technologies and certain necessities of outdoor activities influenced manufacturers to come up with particular features that enhance their use. These include:
Waterproof Flashlights – One common inclusion in many modern day flashlights is the ability to operate fully in wet conditions. These can range in their capabilities, from flashlights capable of being fully submerged underwater to those that can withstand constant rainfall. Leaving any torch in water for a long time, however, is not recommended.
Adjustable Focus – The ability to change the intensity and focus of the light is another practical innovation of some flashlights. For example, the zoom of the bulb will need to be at lower levels if using the flashlight inside a tent as opposed to higher levels if walking in dark conditions in a wooded area. The adjustable focus setting will help with this.
Batteries/Rechargeable – The power source of the flashlight is something to consider when making a purchase. Some torches will come with loose batteries, which need to be fitted, whilst others will need to be recharged manually using a suitable power source. Also, look for flashlights which have batteries included and those which don't.
Buying Considerations for Flashlights
A few buying considerations for flashlights depend on what it will be specifically used for and how often. These will affect the type that you go for, and also how much should be paid. Some considerations are outlined below:
Firstly, consider the reason why the torch is being used. For general household purposes, standard flashlights that are reliable and have a big surface area of light may suit. For campers, smaller models that can be carried or transported easily may be more preferable.
Evaluate the type of flashlight needed in terms of it using traditional light bulbs or LED power sources. LED's are generally used for longer trips, as their lifespan is greater.
Flashlights will generally be manufactured in two materials; metals, predominantly aluminium, and plastics. Metal models tend to be rigid and inflexible, with a conventional cylindrical appearance. Plastics or polymer versions can be moulded into various shapes and colours. Some flashlights have rubber exteriors incorporated over the handle for enhanced grip and further protection.
In addition, although the majority of aluminium flashlights tend to be silver or black, some plastic models can come in various colours if a personal flavour is desired.
Some accessories can be purchased along with a flashlight that can really improve both the safety and enjoyment factor of a camping trip. These can include cases for protection and handles so that the flashlight can be wrapped around the arm, hands or clothing.
Turning on and off the flashlight can be achieved in different ways. Consider which will be most comfortable for you when using it. Some have simple buttons located on the side or bottom of the torch, whilst others include a slide switch that allows for one-handed use.
The brightness and efficiency of the bulb can really affect an outdoor trip, especially if travelling alone or camping in secluded areas with little artificial or natural light.
The cost of buying a flashlight should not really break the bank if one is after a conventional model for infrequent recreational use. Many can be found for under £5, especially used torches, which can be available for even less. Some more advanced versions, i.e. those used for wide-scale search operations with super bright lights, can reach values of up to £500, however.
Used Flashlights
When coming to buy used flashlights or torches, more care is needed. For example, some equipment that may come with the torch may be missing or the beam may not be at full strength. When buying on eBay, read the description carefully and consider some of the following aspects:
The general condition of the flashlight may be worn out overall. See if any deterioration has appeared in the grip of the handle. Some lower quality aluminium torches with powder-coated finishes may wear off after constant use for example.
Consider which type of battery the flashlight requires. Crucially, if the particular torch up for sale uses a fixed, rechargeable battery then ensure that the right power equipment is included with the sale to charge it.
For flashlights that take reusable batteries, check out if they are included with the purchase. If this is not the case, examine the required size specifications and how to go about buying them separately if needed.
The seal part of the torch should also be reviewed for any potential damage. This will be the part that connects the main body of the flashlight to the head, or the seal that allows batteries to be inserted. Any poorly sealed flashlight may come lose when being used, or they could allow water into the mechanism.
Buying a Used Flashlight on eBay
Searching through the different ways people list their flashlights on eBay can be done a number of ways. Using the keyword search bar and entering simply 'flashlight' will generate thousands of listings on the results page.
To bring up the models listed in the camping section, select 'Camping' from the 'Sporting Goods' category on the left-hand side of the page. In this camping section, choose the 'Lights, Lanterns & Torches' and then 'Flashlights/Torches' to bring up the most relevant results.
Here, you can distinguish between the torch type and its features, as well as some other useful aspects relating to the battery type and number of batteries required. The brand of torch can also be chosen here, with Cree being the most prestigious manufacturer.
For second-hand models, select 'Used' from the Condition refinement section. Before committing to buying one of these flashlights, first take care in reading the items description and ask the seller a question if any of the details seem unclear.
Conclusion
For recreational camping trips look out for streamlined flashlights models that won't take up too much room and be simple to use. For more advanced expeditions, superior flashlight versions with high-powered LED capabilities and a long life span are more suitable. In terms of batteries, ensuring the flashlight is fully charged before setting off or taking spares is recommended.
When coming to make a purchase, using eBay can be beneficial; countless amounts of used flashlights can be found, often for more affordable amounts than would be found on the high street.