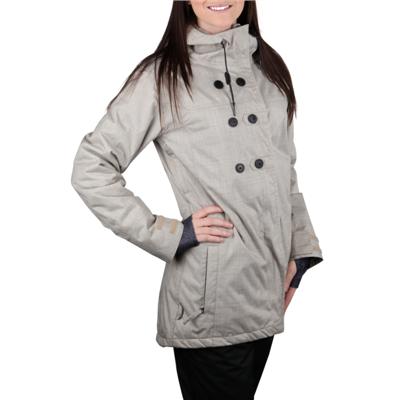 For anyone living in a climate that is prone elements such as: snow, rain, wind, sleet, hail, or any number of weather conditions, having a jacket is a way of life. Jackets can be designed to protect from the harshest of elements, or they can be more of a fashion statement than a form of protection from the weather. Jackets are a common piece of clothing, which means that used jackets are a viable option for a man who is looking to save money, or to find something with a "vintage" aesthetic. Used jackets can be found in thrift stores, and alternatively on eBay. Regardless of where are jacket is purchased, keeping a few things in mind, such as various jacket styles, how a jacket should fit, and how a used jacket can be cleaned after purchase, will ensure that buyers know what they are getting into when they buy a used jacket.
Jacket Styles
While jackets clearly do not all look alike, there are in fact, differences in jackets that go far beyond appearance. There are several differences in the materials used to create jackets, and they each have different functions. Some jackets are better suited for harsh conditions, while others are intended for milder weather.
Shell Jackets
Shell jackets are jackets designed to be the layer of clothing that is directly exposed to the elements. Sometimes, shell jackets are the only jackets needed when outside in more temperate climates. Many jackets are designed to be worn over other jackets, such as those made of fleece. Shell jackets are made from nylon, which is helpful in protecting against the wind. A shell jacket is often waterproof, which is helpful when the regular jacket is made of a material that either does not hold up well to extreme weather, or will absorb water. Some shell jackets are designed to actually zip together with a fleece jacket, providing more options for the wearer.
Fleece Jackets
Fleece jackets are made of a warm, soft material that is quite stylish and is suitable for a variety of weather conditions. Fleece jackets are not made from wool as the word implies, rather they are made from a synthetic material called polar fleece that is actually made from polyester. Not all fleece jackets are the same. Some are designed to provide only minimum protection against the elements. These jackets are known as lightweight fleece jackets that are useful articles of clothing for athletes, or other people who need to a breathable jacket that won't make them too overheated. There are also fleece jackets with a heavier build that are known as middleweight and heavyweight jackets. These jackets offer varying degrees of warmth which is contrasted with lower degrees of breathability.
Windproof Fleece
A windproof fleece jacket, has a layer of windproof material sandwiched between two layers of polar fleece. These layers of fleece can vary in thickness, meaning that a windproof fleece jacket can come in lightweight, middleweight, and heavyweight styles. Regardless of how thick the layers of fleece are, the nature of a windproof fleece jacket means that it is not very breathable. This makes a windproof fleece jacket not the best choice for athletes, or those on the move.
Leather Jackets
Leather jackets have the benefit of being a major fashion statement, as well as providing warmth and comfort. Due to the nature of leather jackets, some men find that a used jacket that has been worn and weathered, can actually be an appealing as a fashion statement. Leather jackets occasionally come with metal embellishments and other design features that are not commonly found on other kinds of jackets.
Suede Jackets
Suede is a type of leather that has been treated to offer up a smooth, soft exterior. Suede is a popular jacket choice, and can offer a great deal of warmth. With suede, be sure to care for the jacket well as it can be easily damaged if it is exposed to water. Unlike most leather jackets which mainly are black or brown, suede comes in a variety of colours. There is a synthetic form of suede known as ultrasuede that is not as susceptible to damage from the elements.
Wool Jackets
Wool is a very warm, natural material that is commonly used in jackets. While wool jackets are traditionally made from the wool of a sheep or lamb, there are many other options such as wool from an alpaca or cashmere wool. Wool is able to survive quite well when in contact with weather, although like all natural fabrics, it will absorb water and may need to be dried out after use.Wool can be easily dyed, which means that wool jackets can come in a variety of colours.
Making Sure A Used Jacket Will Fit
Ensuring that a jacket is comfortable and fits well is always an important thing to consider when buying a used jacket either in a store on online. For the most part, there are a few simple rules that apply when determining if a jacket will fit. First, it is important to decide how a jacket will be worn. If it is a shell jacket, it may often be worn over another jacket, so a larger size may be appropriate. This also applies to jackets that may be worn over thick layers of other clothing such as jumpers and thick sweatshirts. The next thing to consider for jacket fit, is to determine if the jacket will fit comfortably across the shoulders. Leather jackets in particular, should fit firmly against the shoulders to prevent drooping. A jacket should also fall to the waistline to provide ample protection from the elements.
Cleaning a Used Jacket
Men who purchase a used jacket may find that it needs to be cleaned from time to time. This does not mean that the jacket is not worth wearing, but jackets are a type of clothing that are seldom cleaned and often pick up dirt during use. Many jackets, including those made of ultra suede, wool, and fleece, can usually be washed in a washing machine, depending on the instructions. Other kinds of jackets require a more specialised approach to care.
Cleaning a Leather Jacket
Leather jackets can often accumulate dirt and grime in the various cracks and crevices. Leather can also be easily scuffed during use, leading to a jacket that may appear worn-out . In order to care for a leather jacket, leather cleaner and leather conditioner are almost always needed. This process basically involves using a chamois cloth to rub the leather part of the jacket, then doing the same with the conditioner. This process will remove any dirt or grime encrusted on the jacket. This process will ensure that the leather will become softer, and more supple, and thus better able to withstand the elements.
Cleaning a Waterproof Jacket
When a waterproof jacket becomes dirty, the special material that keeps water out may become compromised. This is also the case when a waterproof jacket is exposed to laundry detergent or to any oily substance. When this happens, the good news is that the waterproof ability can be partially restored by simply cleaning the offending substances off of the surface of the jacket. This is usually done by washing it with pure soap and allowing it to drip dry. Ironing the jacket is another factor that will help make the waterproofing last longer. To reproof, or restore full waterproofing ability, there are special sprays that can be applied once the jacket has been cleaned. This will make them like new in terms of waterproofing.
Buying a Used Jacket on eBay
Used jackets can be purchased in several different ways so it is important to make sure that you choose the best option for your individual needs. When shopping for a used jacket, it may be difficult to find a specific kind of jacket in a thrift store, as many options might be from local stores may be limited or older than you might have preferred. Purchasing a used jacket on eBay, give customers far more options at lower prices than what a buyer might find otherwise. In order to find a used jacket on eBay that satisfies your need for both comfort and savings. The most efficient way to shop for a great deal on a used jacket, is to enter a search term such as "Used Men's Jackets" into the search bar on the eBay home page. This can be amended to include other keywords to help narrow the search in terms of size, style, and fit.
Conclusion
A used jacket can be a great way to make a fashion statement or to protect oneself against cold, rain, and wind. Jackets come in a variety of different styles, including leather jackets, fleece jackets, wool jackets, and waterproof shell jackets. These items of clothing can be worn over regular clothing, or over another jacket for increased protection from the weather. Each of these jackets has different strengths and benefits, and can be worn even as a type of fashion statement. Purchasing a quality jacket boils down to one's ability to find a great deal. Using eBay will give customers an advantage by allowing them the ability to choose from such an expansive collection. Care should be taken to ensure that a jacket will fit properly before making a purchase. Along with this, it is important to understand that jackets can be cleaned and restored to their original appearance after purchase. With the proper preparation, a used jacket can be a valuable addition to any man's wardrobe.