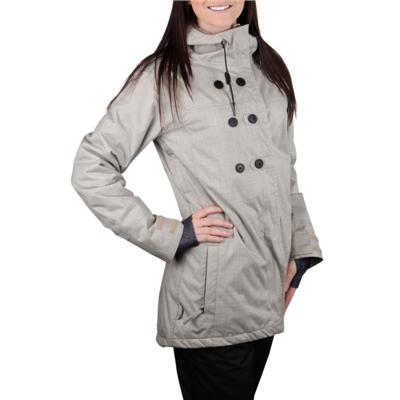 Kayaking is a popular water sport that many outdoor enthusiasts pursue on a regular basis by taking their crafts out on lakes, rivers, and even the sea to enjoy this well-loved pastime. For those interested in pursuing kayaking for the first time, the initial investment it takes to purchase a new kayak may be somewhat intimidating, but used kayaks provide an excellent alternative. Even seasoned kayakers may enjoy purchasing used kayaks to add some variety to their kayak collections.
Fortunately, a wide array of used kayaks are available in the marketplace, and these kayaks provide consumers with the quality and variety they need to find suitable kayaks for their adventures. Understanding what to look for when shopping for a used kayak helps consumers find and purchase the ideal boat for their needs. Consumers also sometimes benefit from exploring some of the online retail options for finding a quality used kayak, including the online retail site eBay. Shopping locally is also a possible alternative, but large sporting goods stores that carry new kayaks are not always nearby, and stores with used kayaks can be even harder to find.
Types of Kayaks
Before searching for a used kayak, consumers should have a thorough understanding of the different types of kayaks that are available, along with their features and advantages. The types range from recreational kayaks for a lazy day on the water to sea kayaks that are built to withstand a large amount of battering.
Recreational Kayaks
Recreational kayaks are wide, stable kayaks that are designed for easy paddling and light water recreation. Unlike the specialised kayaks that allow seasoned kayakers to negotiate white water or rough ocean waves, these kayaks are made for cruising on calm waters. Recreational kayaks have a large cockpit that is very easy to climb in and out of, and they are typically short and lightweight. These characteristics makes them easier to haul around, but slower in the water. Within the recreational category of kayaks, there are different versions that can seat one, two, or even three kayakers. Theses kayaks are called singles, tandems, and tri yaks.
Sea Kayaks
Sea kayaks are large, sturdy boats that offer a good deal of storage space and are designed to handle the erratic coastal waters of the sea. They are often made of rotomoulded plastic, fibreglass, or carbon-Kevlar blends, with some featuring a foam core that is designed to stiffen the hull against the battering conditions of the sea. With their long structures running anywhere from 3.7 metres to 7.3 metres, sea kayaks can track well in choppy waters, but they can be difficult to turn. To address this, some sea kayaks are built with a rudder or can be adapted to work with a rudder.
Sit-on-Top Kayaks
Sit-on-top kayaks are great introductory kayaks and a solid solution for young members of the family who want to learn to kayak. These open hull boats do not have cockpits as on traditional kayaks, but they instead allow the kayaker to sit on top of the boat. This design makes these kayaks very light and easy to handle. They are also good kayaks for those who wish to take part in some recreational lake fishing and do not want a complicated boat.
Light Touring Kayaks
Light touring kayaks offer consumers a compromise between recreational designs and the length and storage capacity of sea kayaks. Light touring kayaks are flexible kayaks that can work well in recreational waters, such as flat water rivers or lakes, while also working well in coastal waters. Light touring kayaks are for day treks and do not have the storage capacity and sturdiness of sea kayaks, which can handle multi-day treks easily.
Fishing Kayaks
Fishing kayaks are kayaks that have built-in adapters that can accommodate fishing gear, such as rods, tackle, and GPS devices. They feature a wide and stable hull, and this makes them capable of enduring the back and forth nature of fishing. Fishing kayaks can have either sit-on-top or true cockpit designs.
Inflatable Kayaks
Inflatable kayaks are surprisingly sturdy and well-built boats with rib frames, spines, and other plastic forms that provide support and infrastructure to their inflatable hulls. These kayaks can be inflated using a basic foot pump, and it takes no more than 20 minutes on average to inflate. Some inflatable kayaks also come with a puncture-resistant cover for the base of the hull. These kayaks are easy to travel with and tote to the water, and this makes them a good choice for consumers with small vehicles or limited travel options.
Tips for Buying a Used Kayak
When shopping for a used kayak, there are several tips consumers can use to ensure they find the right kayaks for their needs. Using any or all of these tips during the purchasing process can virtually guarantee that consumers are able to zero in on boats that are the perfect fit for their kayaking styles.
Confirming the Accessories
Used kayaks are sometimes sold with just the hull and may not even have seats installed. Other kayaks may have a wealth of accessories, including essentials such as a seat and paddle. Before purchasing a used kayak, consumers should confirm which, if any, accessories are included in the purchase.
Confirming the Quality of the Kayak
It is also important for consumers to confirm the quality and condition of a kayak before completing a purchase. If purchasing online, consumers should ask for detailed photos of the boat, including angles that show the boat's bottom and hull. Consumers should also ask about the type of conditions in which the kayak has been used in the past and how often and for how long a kayak was used.
Signs of Structural Damage
There are several signs consumers can look for to confirm whether a kayak has any structural damage. Fading in the colour of the hull may be an indication of structural damage from the sun, for example. When a kayak begins to fade, it may mean that the plastic of the boat has begun to lose its integrity.
A used kayak may also have structural damage due to misuse by a previous owner. When individuals sit on a kayak when it is out of water, they can create hairline fractures in the bottom of the kayak. Consumers should look for these cracks around the drain holes on the bottom of the kayak. Kayaks can also suffer damage to the bottom if they are dragged, as often happens when there is no second person present to carry a boat to water. Individuals who are looking for a used canoe should examine the stern of the boat for signs of wear from dragging.
Vetting the Seller of a Kayak
When shopping for a used kayak, consumers should also communicate proactively with a seller. Asking about a seller's experience with a specific kayak or the sport of kayaking in general can help a consumer get to know the seller and his or her product. Communicating with a seller who is an experienced kayaker can also lead to some useful advice that neophyte kayakers may well need in order to retrofit their new purchases accurately.
Buying a Used Kayak on eBay
As an aggregator, eBay brings together multiple sellers to create a wide catalogue of used options when it comes to kayaks. When you visit the site, find the search bar on the home page or any other page on the site. Enter a search term, such as 'used sea kayak', and click on search. This pulls up all the listings on the eBay site that relate to that keyword term. Scan through these listings and click on any tempting titles in order to read a full description of the product.
Get to Know the Sellers on eBay
The site also offers you an easy way to get to know the sellers of the kayaks that you are considering buying. If you are looking through a relevant listing and think it has potential, click on the seller's name to visit the seller's page. You can review the vendor's feedback on this page or even communicate directly with the seller to ask any questions you may have.
Conclusion
Enjoying the exciting world of kayaking does not need to be an intimidating or cost-prohibitive process. Whether motivated by cost-consciousness or eco-consciousness, many consumers can find a perfectly viable kayak in the used marketplace. By taking the time to familiarise themselves with the types of kayaks that are available, consumers can quickly narrow in on a choice that fits their needs. Consumers should also take the time to incorporate some helpful tips into their purchasing process, as this ensures that they find a quality boat in good condition.
While traditional vendors of used kayaks may be hard to find and only offer a limited stock of used kayaks, online aggregators such as eBay typically provide a wide variety of options. Whatever type of vendor a consumer decides to use, finding the right used kayak could be a simple process when armed with the right information and tips. In no time at all, an individual can head for the water with a great used kayak in hand, ready to enjoy the ultimate in relaxation and recreation.