The opportunity to purchase a Triumph Tiger 955i is one many riders dream of. Finding the dream machine and taking it for a spin is exciting. However, before you buy take the time to be sure the Tiger is the bike for you by considering its features and knowing what to look for in used motorcycles.
Tiger 955i Specifications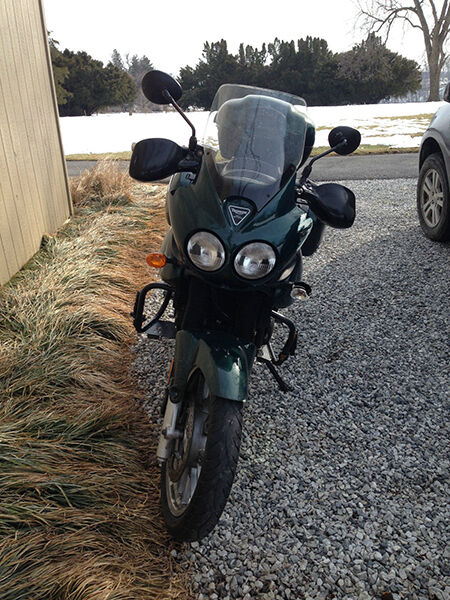 The manufacturer produced the 955i between 2001 and 2006. It is the second generation of the Triumph Tiger, and the 955i features a Hinckley 955cc triple engine with fuel injection. However, the updated chassis and improved styling leaves its predecessor behind. Its bigger size makes it especially appealing to taller riders who sometimes feel awkward on smaller bikes. For smaller riders, this bike may be too long legged. Quick and nimble, this is a good road bike but it is not practical or suited to off roading. Suited for touring and long rides, the suspension internals make the ride firm. When deciding on a bike, look for panniers and a top box for long rides. The 2004 model has several updates including cast alloy wheels, heated grips, and a centre stand that became standard on later models.
Test Drive the Tiger 955i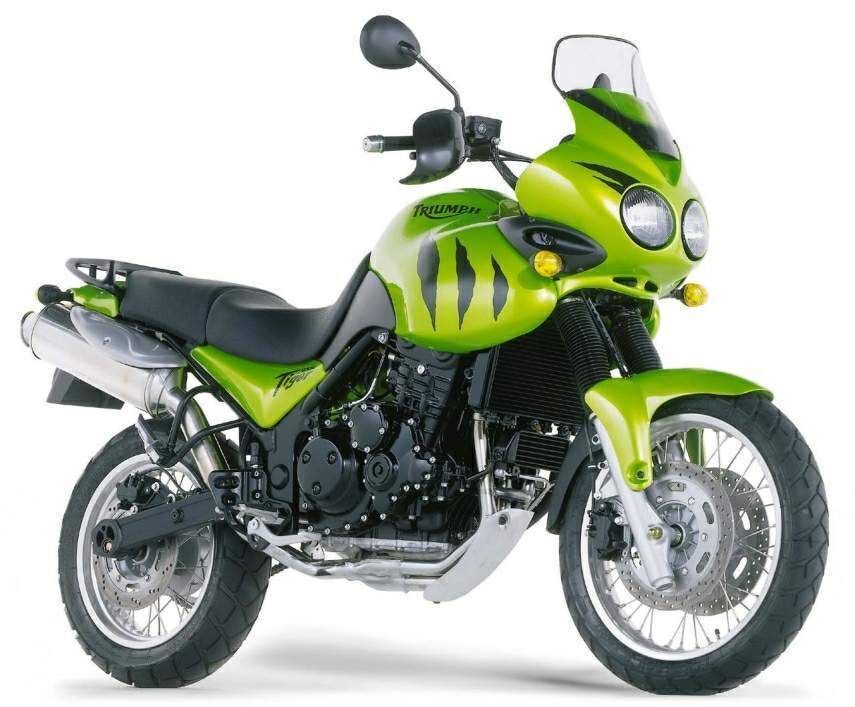 Test drives are best on a good day without wet roads. With any unfamiliar bike, be sure to start slowly and build speed with caution. Test the brakes to be sure the bike stops evenly without pulsing or grabbing. Accelerate smoothly through the gears. The transmission should be firm and not slip or feel clunky. A faulty transmission indicates major repairs, spares, and downtime. The bike should be easy to correct. Noise from the engine should be smooth, and there should be no suspension squeaks or rattling. Be sure there is no blue smoke in the exhaust, which is an indication that the engine is burning oil.
Examine the Tiger 955i
Equipped with a few hand tools and a torch be prepared to examine and inspect the motorcycle. Sit on the bike and check the alignment as well as that the brake, clutch levers, and bar end weights are in good condition. Check for scratches and gouges that could be signs of an accident. Check the condition of the sprocket and drive chain. The chain should show no more than 2 centimetres of play and the sprockets should be in good condition. Check the brakes and callipers for wear. All fluid levels should be good and tanks free of damage and the tyres should show even wear all around.
Checking the Paperwork
When checking out a Triumph Tiger 955i, examine all documents including the MOT, V5, insurance, and service records. Be sure the VIN numbers match the paperwork and the odometer reading is consistent with the records.