First manufactured in 1996, the VW Passat B5 was a newer, updated version of the previous Volkswagen Passat model. The newer B5 incorporated a brand-new design and other engineering features that made it a must-have for VW fans. Find out everything there is to know about the VW Passat B5 before making a purchase so you know what to expect when you get behind the wheel.
About the VW Passat B5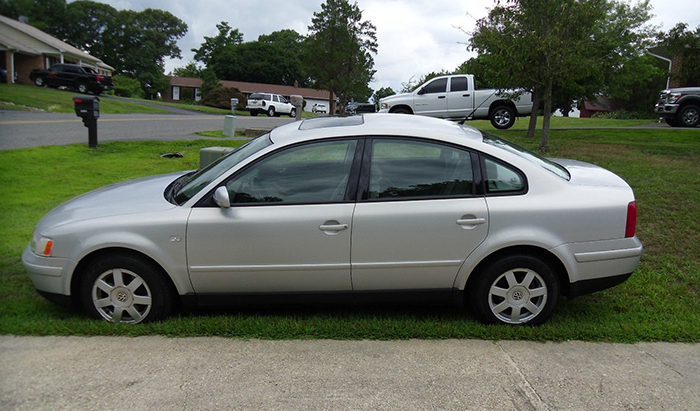 The four-door sedan boasts four-link front suspension and four-wheel drive, along with a choice between three types of transmissions. Pick a five-speed or six-speed manual transmission, or a car with an automatic transmission. The Passat B5 offers a four-cylinder engine, hydraulic power steering, and reaches speeds of up to 208 km per hour. With a longitudinal engine similar to the Audi's A4 model, the B5 has a 1.8-litre petrol engine which reduces oil capacity, so drivers should check and change the oil frequently.
VW Passat B5 Features
The B5 includes side, driver, and front airbags, and comfortably seats four passengers plus the driver. The car offers anti-lock, disc brakes for smooth stops and an adjustable steering column. When you purchase a B5 you get air conditioning and heating, and some models offer a satellite navigation system. Buy a B5 with a sporty sunroof, alarm system, power locks and windows, and heated door mirrors. The stereo system contains a CD player and CD changer along with a radio and digital display.
VW Passat B5 Style and Design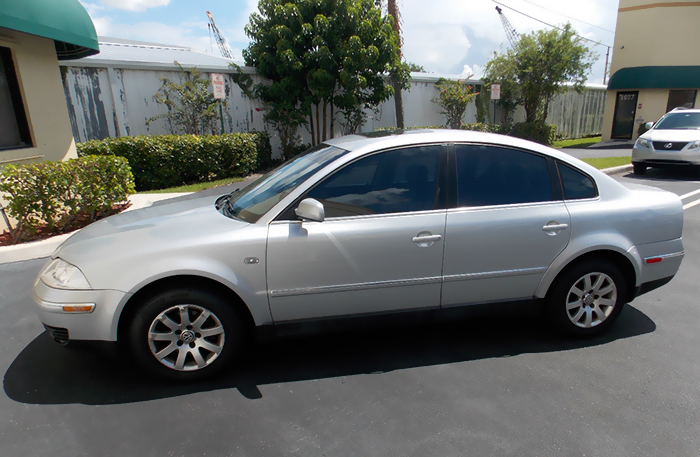 There are two distinct B5 designs, the B5 and the B5.5, which came out after 2000. The Passat B5.5 has an updated design, with upgraded bumpers, headlights, and chrome trim. A 2.0-litre diesel engine powers later models of the B5, and newer versions have an extended wheelbase. The Passat Lingyu, launched in 2005, encompasses these modern updates and VW considers this model a new version of the original B5 vehicle. The B5.5 offers a variety of trim levels, including SE, Sport, Highline, and V6. Different trims have different engines and features, and some of the most popular, sporty trims include the VW Comfortline and Trendline models.
Buying a Used VW Passat B5
When you are browsing for a used VW Passat B5, there are a few things to consider. Check the mileage of the car to ensure it does not have too many miles on it. Speak with the owner about the car's history, and find out if the owner has serviced and maintained the car properly, and if the car has been in any accidents and had any major repairs. Check the interior for torn upholstery and things which do not work, such as the sunroof, power windows, gauges, or heated mirrors. Listen for a clunky sounding engine and any foreign noises. The car should not pull to either side, and you should check the wheels for wear.