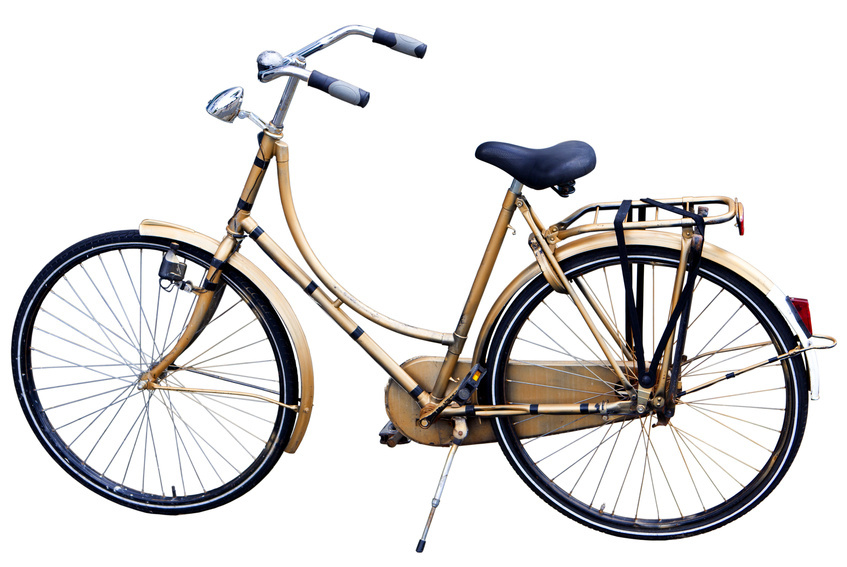 Cycling is one of the most popular pastimes among UK citizens with many choosing to use it as a mode of transport to get to and from work, as well as something to enjoy in the summer months.
Bikes and the various accessories that come with them are sought after items currently and eBay is home to one of the largest collections for sale anywhere online.
Vintage forks are just a small part of this and the site's huge number of knowledgeable sellers will only be too happy to guide buyers through the buying process.
The following guide will explain how to identify, search for and then buy the ideal vintage bicycle fork safely and securely using eBay.
What is a Vintage Bike Fork?
Vintage bikes are basically characterised by the fact that they were manufactured at some point in the early to mid 20th Century.
Most of the bikes that are found are eBay have been refurbished, serviced or restored in a certain way with some needing extensive work to make sure they are able to be ridden once again.
To extend the life of the bike, eBay's offers all the components needed including the fork that attaches the handlebars to the front wheel and brakes.
Fork Type
Vintage bike forks generally only come in one guise with rigid forks the only ones for sale in that era.
It means that suspension forks claiming to be vintage aren't authentic and anyone trying to sell them should be questioned thoroughly before any bid has been made.
Style of Bicycle
It's very important that before making bids or buying any vintage bicycle fork that the buyer is clear of the style of bicycle for which the fork is being bought.
The term vintage bicycle covers a very wide period, and as such the style is critical when finding the right fork.
Some of the styles that buyers will come across are as follows:
Balloon Tyre Bicycle
1950s Bicycle
Sting-Ray Bicycle
Fixie Bicycle
Bikes are mostly categorised by the year in which they were manufactured and buyers will find that many are simply listed with a year and no specific style.
Bike Authenticity
To check the seller is being honest and selling an authentic model there are a number of different things to check. Some common things that will show that a bike is authentic are:
Serial Numbers
Correct Hubs on the bike
Authentic tyres
Frame has all the correct markings
All of these things can be put to the seller in an Ask the Seller submission before any bid or offer has been made and don't be afraid to ask any type of question as sellers will always do their best to answer it.
Bicycle Brand
The brand of the bike for which the fork is being bought is another way to distinguish it among the hundreds listed.
Some of the brands that have vintage bicycle forks for sale on eBay are as follows:
Fork Material
There are a couple different types of material that vintage bicycle forks are constructed from, and the table below outlines the types and explains them in a little more detail:
Material

Description

Steel

Heavy material used to construct older models.

Most vintage bicycle forks are made from this.

Heavy and can make the bike significantly slower.

Many more are available and the material makes it more affordable.

Carbon

Lighter of the two types of fork available.

Come in a number of different compositions that vary in cost.

Not very common among vintage bicycle forks.
Buying Considerations Section
There are a number of considerations to take when it comes to items that are older and will have seen a great deal more wear and tear. These considerations are integral to the buying process, as vintage bike parts need to be maintained in order to provide a great cycling experience. The following list goes through a number of considerations to take when buying vintage bicycle forks:
Cost – When it comes to cost, there are a variety of different things to consider. The first obvious cost is the initial outlay for the fork. There are other hidden costs though that stem from maintenance of the fork once it's been bought.
Condition – With older items this is an important factor to consider. Most of the forks listed on eBay will be used and it's vital to obtain detailed pictures of them to make sure the fork is still in an acceptable condition.
Where will the bike see most of its use – If carbon forks are available for the cycle then there is a choice to be made with a lot hinging on where the bike will be used. Carbon forks are lighter and necessitate higher speeds whereas steel forks are heavier and provide more protection against rougher terrains.
Secure Storage – Vintage bicycles have seen a resurgence in popularity over recent years and as such are a target for thieves due to their rising value. It means making sure the bike in question is stored in a secure location that is out of reach of thieves. It's also imperative to invest in a lock.
Match up the Components– One of the beautiful things about vintage bikes is the ability to hunt around and match up different combinations to make a bike that is customised to your liking. If doing this, be careful to check the components can fit together properly.
Age of the Rider – The age of the principal user of the bike is very important when purchasing, as some bikes may be unsuitable for certain people.
Size of the Rider - Alongside the age of the rider, the height and weight of the person also needs to be taken into account. If the bike cannot take the weight of the rider then it may be damaged irreparably. The bike could cause damage to the rider if the person is too large for the model in question.
How to Buy a Vintage Bicycle Fork on eBay
eBay has a huge selection of vintage cycling items available to buy, with bicycle forks part of a wider marketplace that offers simply thousands of items to cyclists across the UK.
The site's status as one of the largest amalgamations of different sellers anywhere mean that there are always huge numbers of knowledgeable sellers on hand to help with any query the buyer may have.
Finding vintage bicycle forks on eBay is an easy process and starts by navigating to the Sporting Goods section of the site. When there go to the Cycling sub-category and click on it.
This brings up all the cycling items available to buy on eBay. As we are looking for forks, first click on Bike Parts and then Vintage Parts to bring up all the vintage cycle parts for sale on eBay.
The selection is then narrowed down to component by clicking on "see all" next to Component Type and then checking the tick box next to Forks. Now the page will list all the vintage bicycle forks available on eBay.
To narrow down the search even further, the buyer can choose to look at the results by Bike Type, Brand, Component Sub-Type, Material, or Condition.
If the inquiry is an even more specific one the buyer can make use of eBay's extensive search feature. To do this simply type search terms into the box present at the top of every eBay page.
Before finalising a purchase, be sure to check over the seller's credentials. eBay makes this easy by providing an extensive transaction history for every seller on the site. This makes it simple to check over the seller's entire history on eBay and ask any questions about negative feedback they've received.
When ready to buy there will be different ways to continue depending on the listing type. If it's an auction, the buyer can either place a Bid or make their Best Offer. If not, there will be an option to Buy It Now.
Conclusion
When constructing or maintaining a vintage bicycle there simply isn't a resource like eBay anywhere else online.
The amount of items for sale is one thing but what comes with it, is a group of sellers that are always extremely happy to help at every stage of the buying process.
There are a few specific things to take into account when buying a vintage bicycle fork, including:
What material would you like the fork to be?
Which brand of bicycle is the fork designed to fit?
Has the seller proven that the part is authentic and not a replica?
Is the item for sale in a condition that is acceptable?
The answers to these questions should make the final decision a lot easier but in no way should it limit the choice that is always down to you, the buyer.
When ready to complete a transaction remember to use PayPal to be sure that everything goes through as safely and securely as possible.