The craftsmanship of a vintage leather jewellery box is of a high quality that makes it both useful for storage and a collectable display piece. Simple embellishments and exquisite details make the boxes attractive objects. If you would like to decorate your home with vintage leather jewellery boxes, first consider their shapes and features.
Shapes of Vintage Leather Jewellery Boxes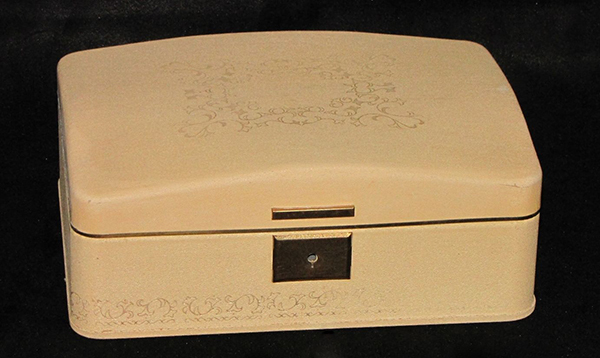 Vintage leather jewellery boxes are often available in unique shapes because they were originally made for decoration, as well as storage. Rectangular leather boxes have at least two drawers and several compartments. Oval jewellery boxes are popular antique shapes with soft curves, a mirror, and space to store large and small jewellery. Circular and square jewellery boxes are ideal for storing rings and small earrings. Leather trinket boxes were common for women in the Victorian era, and they hold small precious items. Small travel-size leather jewellery boxes provide room for organising a few pieces when on the go.
Features of Leather Jewellery Boxes
Hidden drawers are a hallmark of many vintage leather jewellery boxes and some have pull-out drawers that reveal a larger space underneath. In general, boxes have velvet linings to protect delicate items. Single and double drawer jewellery boxes have one tray divided into separate compartments. Large vintage leather jewellery boxes with multiple drawers offer space to hang jewellery to prevent it from becoming tangled.
Designs of Vintage Leather Jewellery Boxes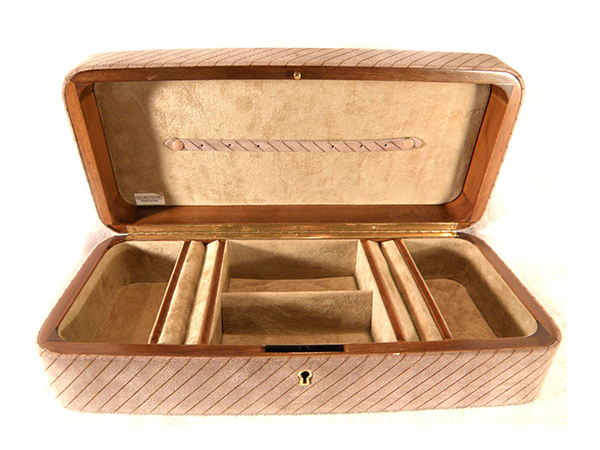 Vintage suede jewellery boxes are soft to the touch and are often available in rich colours. A red or deep purple leather jewellery box is an attractive addition to a dressing table. Many vintage leather jewellery boxes have etched designs on the top, featuring natural landscapes and floral motifs that were popular during the Victorian era. Crocodile jewellery boxes have a natural pattern that gives the items the appearance of depth.