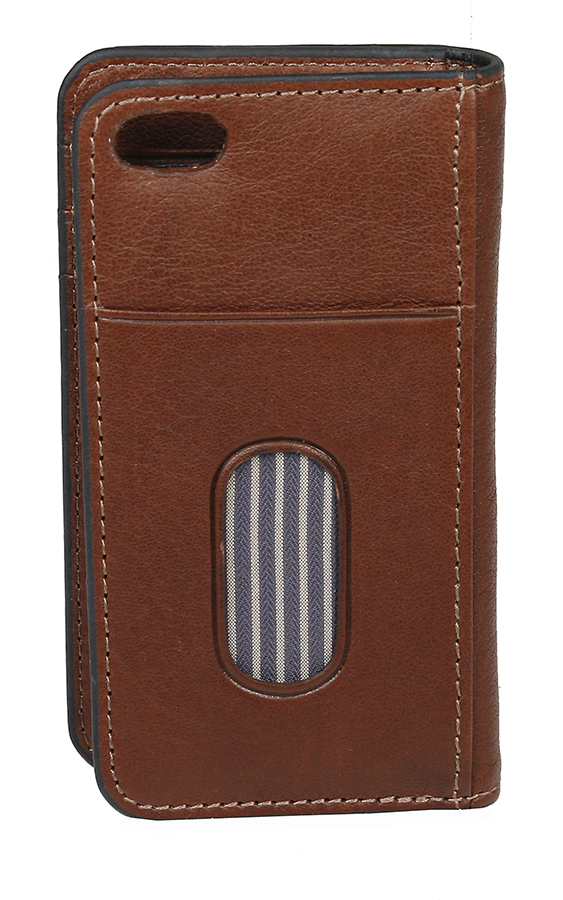 Men and women have different wallet needs and styles. Many women carry their wallets in purses or backpacks and some people also carry their wallets in their back pockets or suit pockets. Even though the shapes of the wallets differ their function remains the same..
Women's wallets come in a vast variety of different colours and sizes. These wallets tend to be bi-fold, tri-fold, vertical, or pocket wallets. The women's wallet can also be a clipped change purse with pockets for credit cards. Women's wallets can be purchased from clothing shops, accessories shops, department stores, and the online auction website, eBay. There are a few considerations when purchasing a wallet, such as the different types of wallets, their purposes, and the materials from which they are made.
Buying a Women's Wallet
A women's wallet is not at all like purchasing a men's wallet. Women generally take much more time in selecting a wallet that suits their purposes and style exactly. In the world of women's wallets there is a wide variety of styles and a variety in shapes. The average women's wallet is a chequebook horizontal wallet that holds cash, credit cards, photos, and usually a chequebook. It may also have a change purse. The colours may vary from the basic black to brightly coloured patchwork wallet and everything in between. Each woman has a different idea of what she wants in a wallet and many women use a men's wallet. Some wallets are complex and hold everything in small pockets, while others are a simple bi-fold wallet that holds change and cash.
Some women even carry the classic men's wallet in their back pocket when they do not feel like carrying a purse. This type of wallet is easier to carry and is much more functional than the fashion wallets found in stores or online. eBay, the online auction site, has almost all of the different types of wallets for women. As mentioned before, women's wallets are more about individual style and preference.
Types of Wallets
Wallets can be can be made from from many different materials including canvas, leather, or cloth. The most popular material for a wallets is leather due to its durability and rugged appearance. Since wallets are likely to be pulled in and out of a pocket, the durability of the wallet is a bit more important than other pieces of clothing or accessories. The wallet can also have a zipper or velcro closure for added security. Regardless of the whether or not women change their wallets to match their purse or sometimes their outfit the basic functions of a wallet remain unchanged. It is more common for a women to have more than one wallet some change wallets often. There are bi-folds, tri-folds, chain-attached wallets, vertical, and horizontal wallets for women. Each of these wallets has basically the same function, but a slightly different design. Many of these different types of wallets go with the different fashions that women may wear on a regular basis.
Type of Wallet

Description

Folds in half

Meant to be in a back pocket

Not meant for a chequebook

Simple in style

May have pockets for credit cards

Folds into three pieces

Meant to be in a back or small pocket

Not meant for a chequebook

Simple in style

May have pockets for photos and credit cards

Vertical Wallet

Folds in half vertically

Meant for a suit or jacket pocket

May have room for a chequebook

May be simple or fancy in style

Most likely has pockets for credit cards, business cards, and photos

Horizontal Wallet

Folds in half horizontally

Meant for a briefcase or bag

May have room for a chequebook

Can be any style

Most likely has pockets for credit cards, business cards, and photos

Horizontal or Vertical Wallet With a Chain

Generally meant for people who ride bikes or motorcycles

Folds in half either vertically or horizontally

Usually does not have a chequebook

Has space for cash and a zipper pocket for coins

Has a chain that attaches to a belt loop and the wallet

Accordion-Style Wallet

Zips closed for security

Accordions out for the billfold, credit cards, business cards, and ID
This list is just the most common types of wallet. There are many including some wallets that double as a backpack or purse. There is no end to the different wallet designs available for purchase. One must simply pick the wallet the suits their needs and individual styles.
Wallets for Specific Purposes
Many wallets are just generally meant for both men and women. A few types of wallet are called travel wallets or passport wallets. These wallets have all the spaces a normal wallet does, but also have spaces that are easily accessible for documents, such as travel documents or a passport. These wallets are most often carried by those women who travel frequently and need to show these documents. For people who do not travel often there are passport covers.
The wallet that has a chain is also sometimes carried by women who use these wallets to keep items accessible when she is on a motorbike or a bicycle. When riding a motorcycle and sometimes a bicycle, the vibration can remove a wallet from a back pocket or a jacket pocket that is not zipped. It is easier to chain it to you than to lose a wallet on a bike. Some of these chains are not very sturdy and used for decorative purposes.
Another wallet carried by both men and women is the business card wallet. This wallet normally has a money clip for bills and an accompanying space, or clip, for business cards. These can be made from leather or metal and are thought to add an air of professionalism when handing out a business card, rather than just pulling one out of a wallet. Many people who carry these are lawyers, stock brokers, and other professionals of this type.
Although not strictly a type of wallet, many people simply carry a money clip. This is usually done for the sake of simplicity, rather than any other reason. A money clip gives access to bills quickly without the bulk of a wallet being in the way.
Designer Wallets
Designer wallets are wallets made by popular designers. These can be carried by women who are fashion conscious and like brand names. Companies, such as Gucci, Versace, Prada, and Coach, often make high-quality wallets for purchase. Most of these designer wallets are high cost as well. They represent a part of the fashion industry that caters to those who prefer subtle designer looks. These wallets are also often cheaper than the company's bags, shoes, or other fashions. Many of these designers also make belts and other fashion accessories.
Materials for Designer Wallets
Even if they are not from a big name designer some wallets are made from a particular material. These wallets are usually made from specialised types of leather. They can be made from ostrich, alligator, deerskin, or lambskin. Wallets can also be made from metal or paper. The metal wallets are said to protect credit cards and personal information. They are made from a thin steel or aluminium. The paper wallets are meant to be both durable and recyclable for a more green, or environmental, approach.
Purchasing a Wallet From eBay
A great place to purchase an off-brand or a designer wallet is eBay. eBay offers a broad selection of men's and women's wallets in a variety of designs, shapes, styles, and other variations. A person can easily find and purchase a wallet from eBay by typing in the type of wallet she wants to purchase and clicking on the search button.
eBay offers reviews for customers to read and evaluate the seller. This, as well as feedback from other buyers, gives you a perspective on whether or not the seller is trustworthy. This is especially important when purchasing a designer wallet. A buyer should also be aware of the seller's return policy and shipping policies. This is ordinarily included in the listing. eBay has policies on misrepresentation of products and accurate descriptions. They also have a question and answer centre to clear up any questions that a buyer may have regarding their policies or their policies towards sellers.
Conclusion
Even though the selection of women's wallets can be confusing, it does not have to be a trial. Many people purchase wallets as gifts for others and it is important to know the recipient's style and preference in a wallet. This can be found out by looking at her current wallet or simply by asking them. One can browse potential wallets on auction websites, such as eBay. There you can find designer wallets as well as off-brand wallets made from unusual materials.
Whether you are purchasing a wallet for a friend, or for yourself, taking the time to research the exact fit in a wallet is well worth it. Considering the variety of materials, finding the right wallet for the right purpose is also important. Most people agree that the most important part of a wallet is function. If the wallet fits what a buyer uses it for, the wallet is probably a good choice.