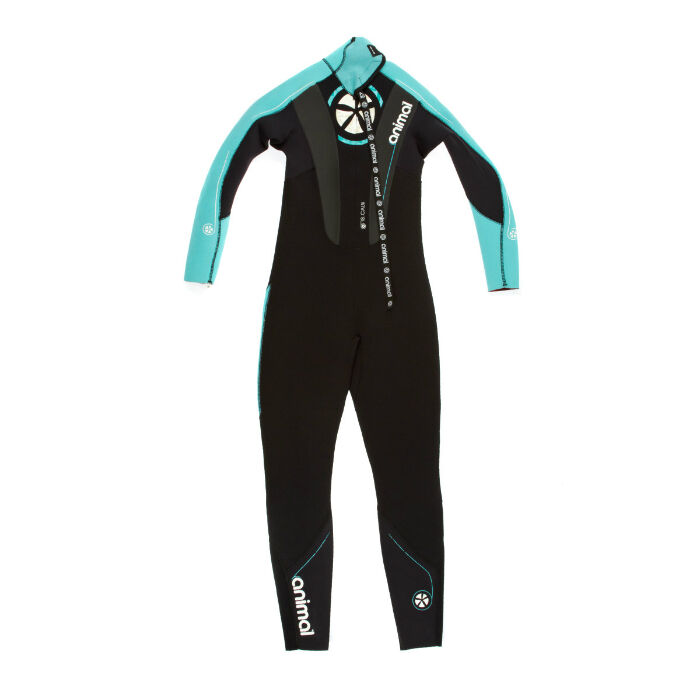 There are many different water sports enjoyed by sporting enthusiasts all over the world. One thing that they all have in common is the need for protective clothing. When in the water, the best form of protection is to wear a wetsuit. The type of wetsuit required will very much depend on the sport as well as the weather and temperature of the water.
eBay offer a wide selection of wetsuits both new and used. Alongside this it also offers detailed information about each product up for sale. This guide will offer an overview of how to buy a wetsuit on eBay.
Where To Start When Buying A Wetsuit
Before beginning a mission to purchase a wetsuit, there are a few questions worth asking. The answers will point you in the direction of the design of wetsuit that will best serve the purpose of the activity it is needed for.
| | |
| --- | --- |
| What activity is the wetsuit required for? | This will automatically narrow the search down. As with most sporting garments, there are specific wetsuits that suit different sports. |
| How cold is the water? | The temperature of the water will also help determine the type of wetsuit required. Most wetsuits will be made out of neoprene or a neoprene blend. Some will be lightweight, others doubled in thickness. Each wetsuit is designed to be used in a certain water temperature. |
| How often will the wetsuit be worn? | The frequency of the use of the wetsuit will be a good indicator towards the type of fabric choice. |
| What is the budget? | Like many sporting products, the quality of a wetsuit is often reflected in the price. It is important to be realistic about the cost of the product and not settle for a second best. |
Once the correct style of wetsuit is identified, it is important to take into consideration a few other factors. Individual wetsuits will need to be assessed on the following points:
Thickness.
Fit of the suit.
Fabric (neoprene) quality.
Construction of the wetsuit.
Zipper location and quality.
Different Types of Wetsuits
There are a few different types of wetsuits available on the market. These include rash vests, spring suits, wetsuit tops and steamers. It is also possible to purchase wetsuit accessories like booties. Booties are made out of the same fabric as wetsuits and offer the same advantages for feet.
Below is a list that offers basic advice on the type of wetsuit to choose in different water temperatures.
| | |
| --- | --- |
| 25 + degrees | There is no need to wear a wetsuit for warmth in this weather and temperature water. It is advisable to wear a rash vest in these conditions. |
| 22 – 25 degrees | The best wetsuits for these temperatures are either a wetsuit top (long or short sleeves) or a spring suit. |
| 20 – 22 degrees | A spring suit with either long or short sleeves is most suited to these conditions. |
| 15 – 20 degrees | A steamer wetsuit is best used in these conditions. It is possible to use a ¾ suit if this is all that is available. |
| 12 – 15 degrees | It is advisable to wear a full steamer wetsuit as well as booties. |
| 9 – 12 degrees | Again a full steamer wetsuit and booties as well as wetsuit gloves to ensure the whole body is kept warm. |
| 9 degrees and below | It is best to wear a steamer wetsuit with all available accessories including booties, gloves and a head hood. Make sure that the steamer wetsuit is as thick as it can be. |
Different Types of Neoprene
The fabric which wetsuits are made out of is called neoprene. There are many different types of neoprene and some wetsuits are made out of a mixture of products. The different types of neoprene available on the market are:
Single Lined Neoprene - This has only one additional layer of nylon on the inside of the garment. It is a very warm product due to the fact that the water can drip off the fabric easily. However it isn't as durable as double line neoprene and therefore is only used on areas of the wetsuit that don't experience a lot of wear and tear.
Double Lined Neoprene- This wetsuit is lined with nylon on both sides of the rubber. It is more durable then a single lined neoprene.
Mesh Neoprene- This is a lightweight material suitable for swimmers or body boarders in warmer temperatures.
Super Stretch Neoprene- This is a great material that allows for maximum freedom in the water in all activities.
Generally speaking the thicker the fabric, the more appropriate it is for colder temperatures.
Different Types Of Stitching
Because of the nature of the wetsuit, it is important to address how it is put together. The wetsuit is ultimately designed to have a certain degree of waterproofing. Different stitching will offer varying degrees of waterproofing and quality. The different types include:
Over Locking- This is very durable and strong but can sometimes rub on the skin.
Flat Lock Stitch- This is a great alternative to the over locking stitching as it is on the outside of the garment so away from the skin. However it is more susceptible to catching and ripping.
Blind Stitch- This is how all of the warmer wetsuits are constructed. This type of stitching offers the best waterproofing.
Liquid Taping- This is one way to ensure that the suit is completely waterproof but should be accompanied with stitching of some description.
Additional Features
Some wetsuits will have additional features built into the designs. These are worth looking at to see if they will enhance or improve the sporting activity. Additional features include:
Bat wings. A 'bat wing' is a barrier that sits on the back of the wetsuit. The aim of this is to stop water from exiting the zip area in the wrong way. It can also act as a rash guard against the skin. In some cases, wetsuits will have a drain hole that allows for quick water escape.
Poly fiber panels. Some wetsuits will have an additional panel in the chest area. This will be fleece lined. This addition will help keep the body insulated and is particularly useful in the colder temperatures.
Reinforced knees. Additional padding on the knees will help with the general wear and tear of the wetsuit. This is great for sailing, surfing or other boarded sports that require a lot of time kneeling. Some additional knee padding will be made out of a higher density ribbed neoprene, which will not only last longer but also be more comfortable to kneel on.
Conclusion
Buying a wetsuit on eBay has never been easier. The easy to use site along with the company's excellent reputation for customer service and wide range of products make it a leader in its field. The purchase of a wetsuit need not be a difficult shopping experience.
Using eBay forces the buyer to really assess the product in full, which makes sure that the measurements and design are perfect for the job.