Hone in on every detail of your subject when you use a zoom lens. Zoom lenses allow you to zero in closer to your subject for an intimate portrait. Since lenses are costly, it pays to protect them and keep them safe in cases. Purchase a zoom lens case for your telephoto and zoom lens on eBay, and keep it scratch free for your next photo shoot.
Zoom Lens Size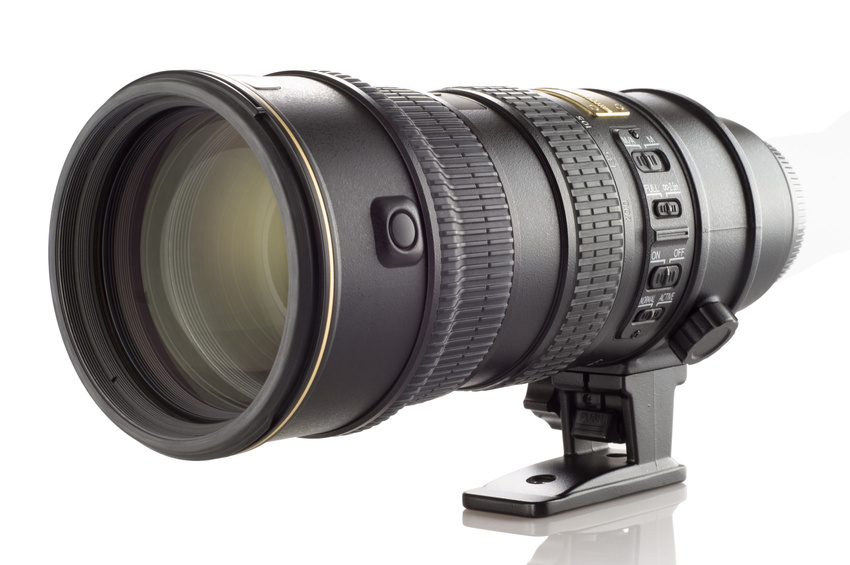 Finding the right zoom lens case depends on the size of your lens. Zoom lenses vary in size from compact 150 mm, to larger 250 mm and 300 mm. Some are longer than others and have extra features like a telephoto lens, wide-angle lens, and many apertures. The more features a zoom lens offers, the larger and longer it is. Make sure you purchase a case to accommodate the entire size of your lens without restricting it. Some cases may only accommodate a regular lens, but not allow room for a wide-angle lens, so shop carefully to ensure you are getting the right case for your lens' size and shape.
Zoom Lens Brand
Sometimes, the best way to ensure a perfect fit is to purchase a zoom lens case which corresponds with your specific brand of lens. For instance, a Nikon zoom lens fits like a glove in the case that matches the lens, so you can find the lens case you need by looking for the lens model, such as the Nikkor VR 10-100 mm lens case or a Canon EOS short zoom lens case. These cases accommodate the exact model of lens for an uncompromising fit, ensuring your zoom or telephoto lens stays safe during travel.
Zoom Lens Case Type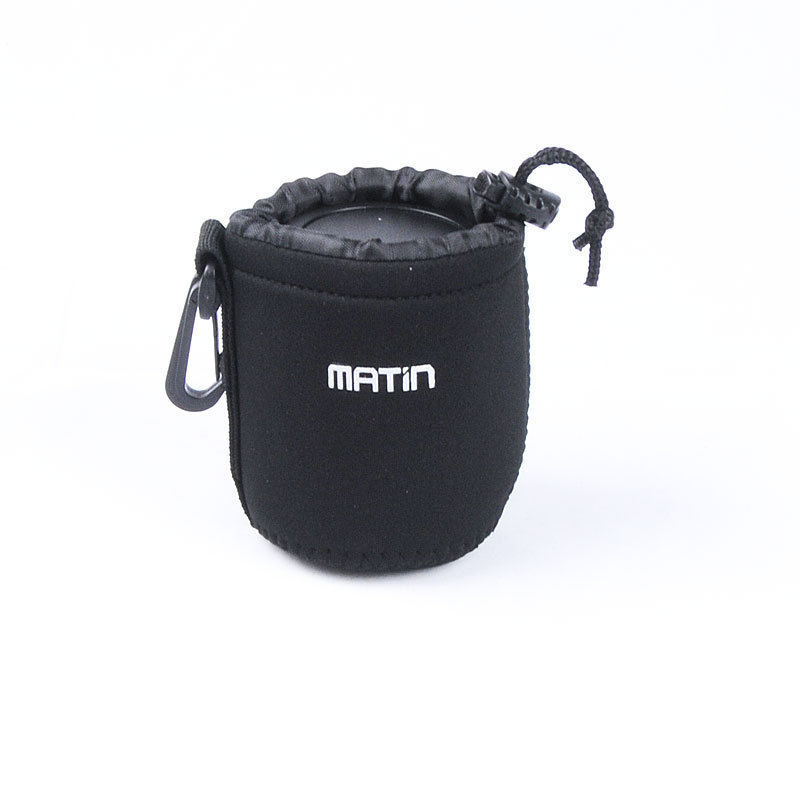 Look for a rigid, hard leather lens case that is stiff and stands upright, and has a zippered closure around the top of the case, which looks similar to a tube. These hard cases keep lenses protected because they do not dent or crease. Another type of lens case is a neoprene drawstring pouch that is lightweight and padded on the inside to protect your zoom lens. These pouches come in different sizes to accommodate a variety of lens types. Lowepro nylon lens cases offer more structure and zippered closures, and hold small to medium zoom lenses. With a convenient carrying strap and a water-resistant exterior, these cases keep lenses safe and dry.
Zoom Lens Accessories
While you are shopping for zoom lens cases, you may require some other common lens accessories. Consider a lens cap to protect your fragile lens from scratches or lens filters to change the way your photos come out. A lens hood protects your lens from glare when taking outdoor photographs and a lens strap allows you to carry your lens around your neck or on your arm. Keep your lens at its best with a lens cleaning kit.