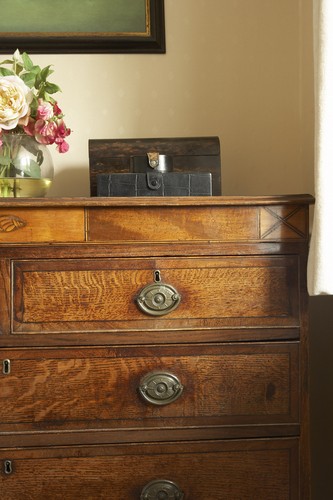 An antique chest of drawers is an ideal purchase for those who are passionate about vintage furniture. Besides looking great in your home, this piece of furniture is also functional, as it is perfect for storing your clothes and shoes. In most cases, antique chests of drawers are made from solid wood and they can offer you years of use. Usually, antique chests of drawers are perfect for bedrooms, but they can also be a wonderful addition for your den or basement.
Choosing an antique chest of drawers may seem like a daunting task, especially because there are so many different styles available from numerous sellers. You can shop for this piece of furniture either in antique stores or online, on websites such as eBay. There are several considerations you need to make when shopping for an antique chest of drawers, with the most important of them being related to style, age, and budget. Being well informed about different styles of antique chests of drawers can help you make the right choice.
Basic Things to Consider When Buying an Antique Chest of Drawers
The history of antique chest of drawers goes back to the 17th century and their styles and type of construction varied greatly through the ages. Today, you can choose to buy antique chests of drawers from many different periods and countries. When it comes to prices for antique chests of drawers, they range anywhere from a bargain to very expensive pieces. It is up to the buyers to select a model that fits both their preferences and their budget.
Typical chests of drawers have a rectangle shape and they often come with up to seven drawers. You can opt for a plain style or one that is highly ornamented. You should make this choice according to the existing decor of your bedroom. Wood tones and colours vary greatly, so you can opt for virtually any design you like. Besides being an excellent storage facility, antique chests of drawers can also be used as support for personal items such as photographs, lamps, candles, and more.
Authenticity is a significant aspect to take into account when shopping for antique chests of drawers. Many sellers offer certificates to prove the authenticity of such a furniture piece and you should consider this because it is a great way to secure your investment, especially if you are buying an expensive piece. In addition to this, a certificate comes in handy if you plan to resell the item. Other information you need to check out when buying an antique chest of drawers include the manufacturer's name and the period in which the piece was built.
Styles of Antique Chests of Drawers
The majority of antique chests of drawers come in two styles, which are actually related to their height. Thus, you can either purchase an antique chest of drawers that is waist high or about shoulder high. In many cases, the waist-high chests of drawers feature a mirror on the top. As for designs and periods, there are plenty of options to choose from, ranging from art deco to Louis VI, so it is up to you to find a suitable style for your bedroom.
Antique Victorian Chests of Drawers
Victorian chests of drawers date back to the period of Queen Victoria's reign, between 1837 and 1901. The main characteristics of Victorian antique chests of drawers include intricate carvings with curving lines and numerous patterns featuring leaves, flowers, and animals. This is actually quite similar to the later art nouveau style, which means it is sometimes difficult to determine whether a chest of drawers is Victorian or art nouveau. The main distinction between the two styles is related to the carvings, which are more common in the Victorian style.
Antique Georgian Chests of Drawers
Georgian furniture is mainly characterised by a simple elegance and it was specific to the period with the same name that lasted from 1714 to 1820. The design lines of antique chests of drawers manufactured in this period are more conservative and adapted to the contemporary tastes that tended to dismiss the opulence of the former Jacobean period. The most common woods used for chests of drawers in this period are walnut, oak, and mahogany. A common design of the period is the chest of drawers with two-over-three drawers. Solid brass hardware, astragal glass moulding, leather panelling with gold toeing, and shaped bracket feet are some of the distinctive features of Georgian chests of drawers.
Antique Art Deco Chests of Drawers
The art deco style dates back to the beginning of the 20th century and is characterised by sleek forms and patterns that are mostly geometric. The chests of drawers built in art deco style lack almost any kind of ornamentation and the accent is placed on function. Bright colours that stand out and distinct geometric shapes are two main features that characterise art deco chests of drawers. Symmetry and clean lines are also important for the art deco manufacturers.
Antique Regency Chests of Drawers
Antique chests of drawers dating from the Regency period (beginning and mid-19th century) bear strong influences of the classical Greek and Roman times. This return to classical forms is characterised by lion heads, animal legs, winged griffins, ancient gods, and more. A revival of japanning is seen for the cheaper pieces, which were sometimes painted with black lacquer. The addition of brass to wood and gold imitations are also significant features of Regency antique chests of drawers.
Antique Louis XVI Chests of Drawers
Antique chests of drawers manufactured in the style specific to the era of Louis XVI are characterised by linear and rectangular styles and subtle ornaments. Some of the most popular depictions include pastoral elements, nymphs, cherubs, and birds. The preferred type of wood for Louis XVI chests of drawers is mahogany and the colours are generally neutral and pastel. Another significant feature of this type of furniture is the fact that it was very often painted.
How to Identify an Antique Chest of Drawers
Determining whether an antique chest of drawers is authentic or not is essential when making such an investment. Due to the great variety of styles, it may sometimes be difficult to tell the difference between an authentic item and a fake one, but there are a few basic elements that can help you spot a fake.
Repairs and remodelling may lower the value of an antique piece, so you should first make sure there are no visible signs of such interventions. It is common for the drawers of antique pieces to no longer fit perfectly because of natural shrinkage of the wood in time and this is a sign the piece is authentic. Any piece of antique furniture that looks very clean is suspicious, so you should look for dirt and wax built in cracks and crevices. The aspect of the nails and screws can also provide solid information about the period a chest of drawers was built. It is important to have at least some basic theoretical knowledge about antiques if you plan to spend a large amount of money on an antique chest of drawers.
How to Find an Antique Chest of Drawers on eBay
Finding an antique chest of drawers that would look good in your home and be valuable at the same time may be time-consuming, but there are a few things you can do to make the process easier. When shopping for antique chests of drawers on eBay, you get an excellent selection to choose from, so it should not be difficult to find something you like. The antique chests of drawers available on eBay range from very old to 20th-century pieces and you can browse the selection to find inspiration or simply look for a specific item by performing a quick search.
To search for an antique chest of drawers on eBay, type the words "antique chest of drawers" in the search bar on any page of the website. You can then browse easily through the results and find a piece that suits your preferences and budget. Looking for a particular style is easy, as you can either narrow your search according to your specific criteria or just add more terms to the main search. For example, if you are interested in a chest of drawers in art deco style, you can type "art deco antique chest of drawers" in the search bar.
Read the product description provided by the seller carefully before committing to buy an antique chest of drawers. You should also pay attention to the eBay seller's location because this may influence the delivery fees significantly.
Conclusion
Antique chests of drawers are an elegant addition for a bedroom, whether you are looking for an impressive piece of furniture to use for storage or you are a collector. There are many different styles for antique chests of drawers and you should make some research before buying a particular style. You can either shop for antique chests of drawers online or in antique stores. Websites such as eBay offer a good selection antique chests of drawers from all periods and the straightforward search system makes it easy to find a suitable item.
When shopping for antique chests of drawers, you need to pay attention to a few things, including the style, the period in which the piece was manufactured, and whether the item is authentic and in good condition or not. eBay's search system allows you to browse for the ideal piece quickly by narrowing the selection according to your preferred criteria, making the shopping experience a pleasant and personalised one.