An antique sewing box provides you with an elegant and graceful way of storing all of your sewing essentials neatly while adding a charming, decorative item to your crafting space or indoor living area. There are a huge number of styles available offering different amounts of storage space, and many double up as other useful furnishings. Knowing what options are available to you and what to look for in an antique sewing box ensures you choose a box that meets your needs, lasts for many years, and matches your existing decor.
Condition of an Antique Sewing Box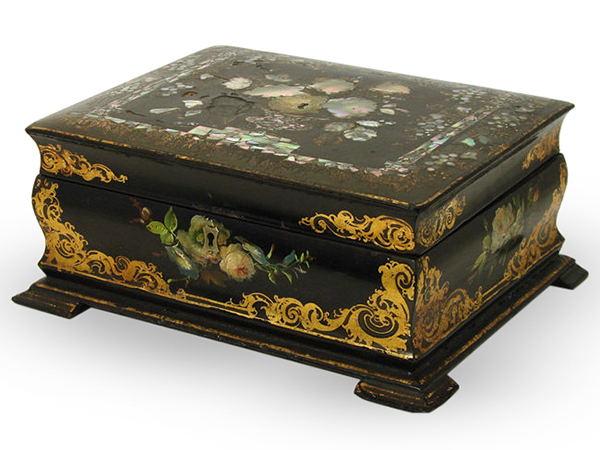 Because an antique sewing box is a functional as well as decorative item, the condition is the most important factor. With a wooden box, check for any signs of insect infestation. Carpet beetles, furniture beetles, and woodworms are all very destructive and ruin the strength and value of your wooden sewing box. For an antique sewing box with a hinged lid or moving compartments, be sure to inspect the hinge mechanisms to see if they move freely and are in good condition, and free from corrosion. Inspect the legs of the sewing box, paying particular attention to the joints, ensuring they are flush and sturdy with minimal signs of warping or previous repair. With an upholstered antique sewing box or one lined with fabric, look closely at the condition of the fabric. Inspect for worn spots, rips, tears, and evidence of previous repair. Although damaged fabric detracts from the value of the box, with a little patience, it is possible to replace the fabric yourself, bringing a new lease on life to the sewing box.
Buying an Antique Sewing Box as a Gift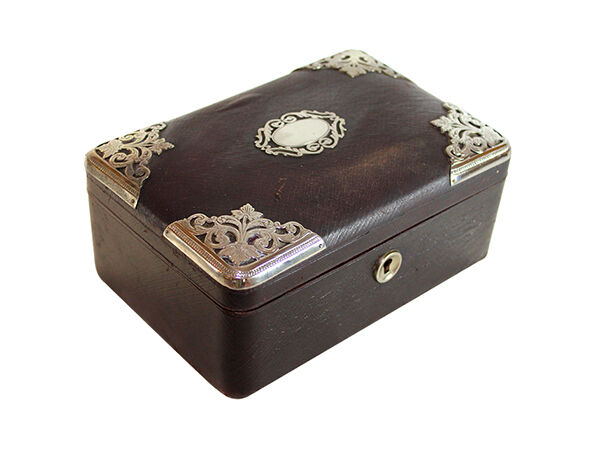 An antique sewing box makes a unique gift. To make the gift even more special and practical, consider filling it with sewing supplies that the recipient might find useful. Choose the materials you fill the box with based on the kind of sewing or craft projects that the recipient enjoys. For example, if the recipient is an avid cross-stitcher, ideal contents include gold-plated needles, skeins of cross-stitch embroidery floss by DMC or Anchor.
Style of an Antique Sewing Box
Antique sewing boxes are available is an exhaustive range of styles, with something to suit every home. Among the most common styles are the cantilever sewing boxes, which have multiple boxes that open out like concertinas. These have plenty of storage space, with multiple compartments to help users keep craft supplies neat and tidy, and easily accessible. Other styles provide ample storage while acting as practical furniture items when not in use. These include ottoman-style sewing boxes which double as footstools or seats, and table sewing boxes which double up as occasional tables.