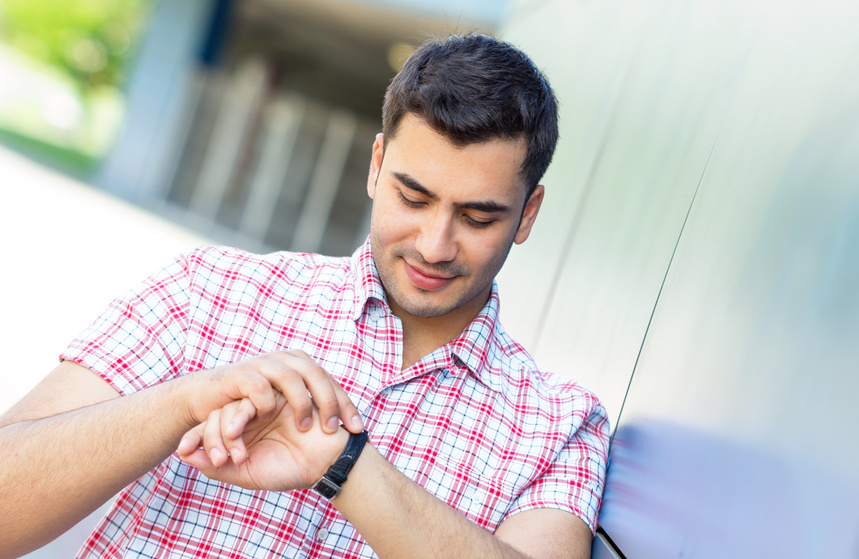 Emporio Armani is a hugely popular design house, offering everything from clothing and accessories, to shoes and bags. Emporio Armani watches for men and women are available in a range of face, bezel, and strap styles, and boast durable, long-lasting quartz movements. Understanding your options and available styles, and how to authenticate an Emporio Armani watch, ensures you get a high-quality watch that lasts for years and looks great.
Choose a Type of Armani Watch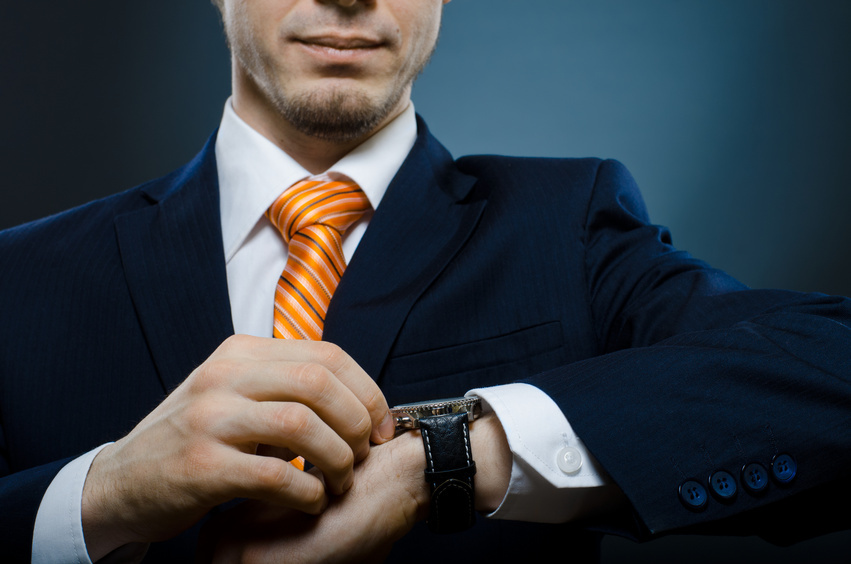 Emporio Armani offers watches for men and women in a variety of types. Opt for a standard analogue watch which simply tells the time, a time and date watch, or a chronograph watch. A chronograph watch has an independent second hand that you can operate as a stopwatch, by pushing on the winding stem to start, stop, and reset the second hand. For both men and women, you can choose between formal dress watches or everyday watches. Square, rectangular, oval, and round faces in a range of face sizes, to suit any wrist, are readily available, ensuring you find the watch perfect for your taste. Choose between stainless steel and rose gold-plated bezels.
Decide on an Armani Watch Strap

The watch strap has a dramatic impact on the overall look of the watch, and there is considerable choice across the Emporio Armani range. For a timeless, smart look, men can opt for formal leather watch straps, and choose between patent leather, standard leather finishes, or crocodile skin embossing. For a delicate, feminine look, ladies can choose stainless steel or rose gold-plated bracelets, or intricate chain-style straps. Armani everyday watches for men include chunky, trendy, and durable stainless steel bracelet-strap watches, such as the AR2448 stainless steel chronograph bracelet watch. These watches are more robust than formal watches, designed for rugged everyday use, including workwear and sportswear. Stainless steel watches for men and women offer corrosion resistance, and are cooler in hot weather than leather or faux leather because they offer better airflow.
Authenticate Your Armani Watch
You need to ensure the watch you purchase is a genuine Emporio Armani model. To this end, there are a number of key authentication considerations to help you establish the genuine nature of your watch. All Emporio Armani watches have a certificate of authenticity, which uses a high-quality, heavyweight card stock. The printing on a genuine authenticity certificate from Armani has crisp, clear edges and is free of spelling and grammatical errors. The watch itself should feel solid. Check around the dial and bezel, which should be clean and neat, with no visible adhesive. A new, authentic Armani watch also comes with an Armani box, and the watch itself has a model number engraved on the back.