An Audi Cabriolet combines the practicality of a four-seater with the freedom of a convertible. The German manufacturer has made different Cabriolet versions for several years, with the first models predating the introduction of the distinctive "Singleframe" grille. Though many Audi Cabriolet models have been produced, find what you need by starting with an overview of what each model offers.
Original Audi Cabriolet
Audi did not give its first cabriolet a model designation and just named it the "Audi Cabriolet." Introduced in the late 1980s, it bore a strong resemblance to the Audi 80 and Audi 90, on which it was based. The original Cabriolet went through several modifications. The first model was based on the Audi 80 B3, but the company later revised it based on the B4 models. It featured front-wheel drive, with optional permanent four-wheel drive, or "Quattro", for petrol engines. The model's soft top was a first for the company. Audi discontinued it in 2000.
"A" Series Cabriolets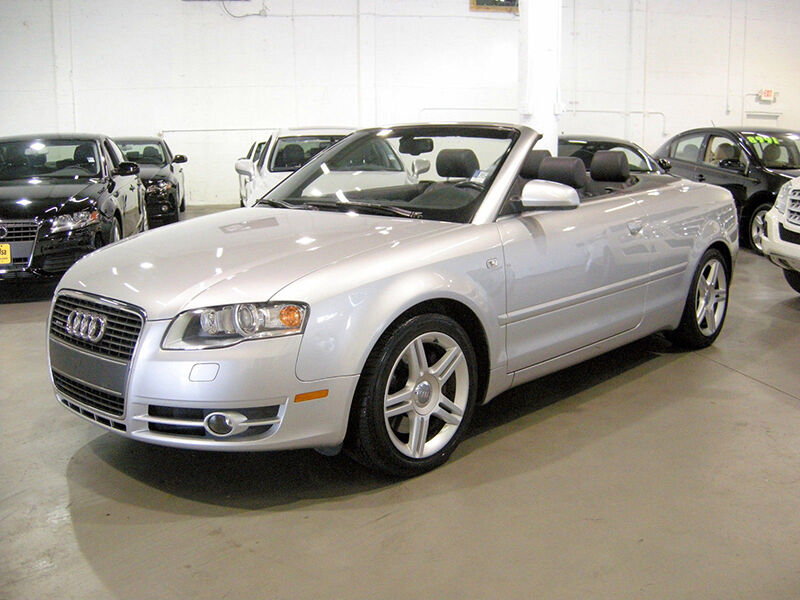 The first mid-size convertible in Audi's line-up after the demise of the original Cabriolet, the first Audi A4 Cabriolet (Typ 8H) is part of the "B6" Audi A4 series. The two-door car included an electro-hydraulic operated roof that lowered in 30 seconds. The A4 Cabriolet evolved into the 8HE (B7) in 2006. The line-up saw the introduction of FSI (fuel stratified injection) and six-speed transmission. The A4 comes in both petrol and diesel models with several configurations. Audi discontinued the A4 after the Cabriolet B7 model and replaced it with the A5 version. Another A-series offering is the popular Audi A3, designated 8P7 (second generation) and 8V (third generation). Audi introduced a special A3 Cabriolet Sport final edition for the UK market to commemorate the end of the second generation. This model features heated seats, Vienna leather upholstery, cruise control, and parking sensors.
"S" and "RS" Models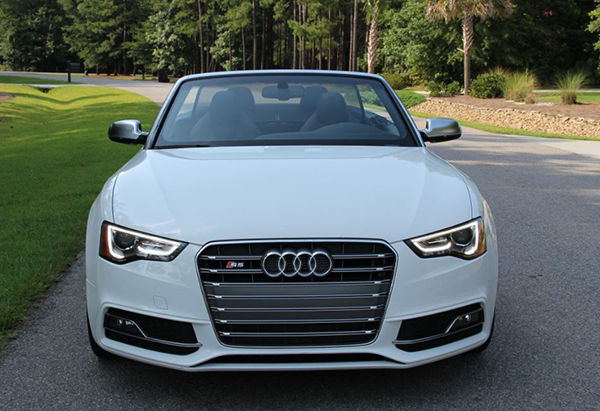 Audi S and RS models are performance variants of their "A" model counterparts. The Audi S5 Cabriolet, though in the same family as the A5 convertible, is a more powerful car. The S5 features a different fascia with LED running lights and a chrome grille. It also includes bigger brakes and heated seats as standard equipment. Audi introduced the S5 Cabriolet with a supercharged 3.0-litre TFSI engine and seven-speed dual-clutch transmission. The Audi RS5 is a version of the A5 with a 4.2-litre FSI engine, Quattro all-wheel drive, and seven-speed transmission. Introduced in 2013, it features large alloy wheels and optional carbon fibre-ceramic brake discs. Audi introduced the smaller Audi S3 Cabriolet in 2014. Based on the second-generation A3 Cabriolet, this version features the same turbocharged 2.0-litre engine found in the Audi S3 Sportback.