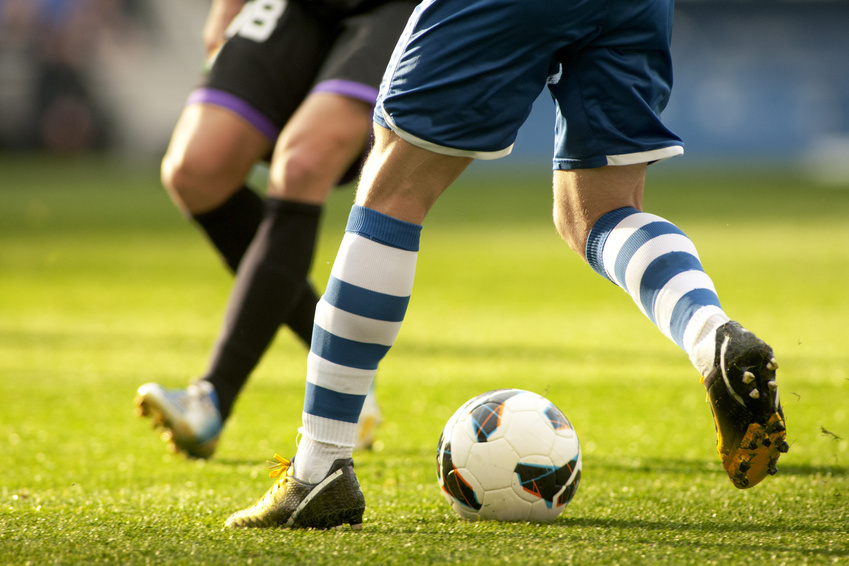 Not only did England win the FIFA World Cup in 1966, they did it with the only hat trick ever at a World Cup match. Fans on both sides of this controversial game have replayed, dissected, and discussed it ever since. Owning an original, authentic 1966 World Cup ticket is a coup de grace for most England supporters, and buyers should know the history of the tickets before making a purchase.
What to Look For in an Authentic Ticket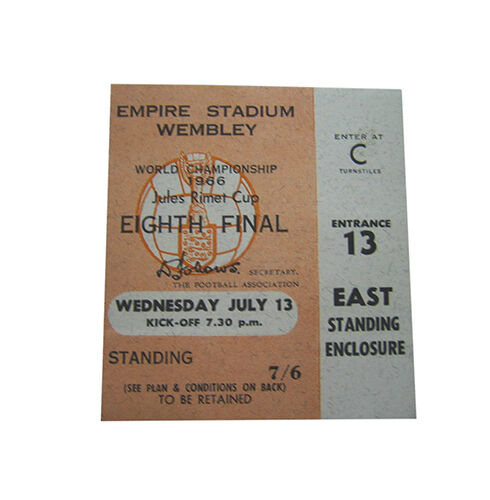 There are quite a number of reproduction and re-issued tickets to many of the 1966 World Cup matches on the market. Most come from reputable dealers who clearly mark them as reproductions, but occasionally a few tickets slip through the cracks that dealers have not marked as reproductions. Most authentic match tickets show age and discolouration from storage, or creases and marks. Smell the ticket to assure yourself it has an old paper smell and touch the ticket to feel the cardstock, as paper from the 1960s should feel somewhat soft. Look at the writing and check for clarity without blurs in the printing. Check the perforations and ensure they appear natural to the era. Purchasing from reputable dealers is one of the best ways to ensure you are receiving an authentic item, whether it is a ticket, programme, badge, or medal.
Quarter Final Tickets
Teams played the 1966 World Cup quarter finals on 23 July 1966 and dates on the tickets should reflect this. The match between West Germany and Uruguay occurred at Sheffield, with Liverpool hosting Portugal against North Korea. The Soviet Union played Hungary at Sunderland, and London was host to England against Argentina. While fans know these matchups quite well, occasionally tickets that do not reflect the proper dates or matches appear on the memorabilia market. Be sure to examine the offered ticket for authentic dates, stadiums, times, and teams.
Semi-Final Tickets
When looking to purchase semi-final tickets, it is important to know the matches and game locations. On 25 July 1966, Liverpool hosted the match between West Germany and the Soviet Union, which Germany won with a score of 2 to 1. On 26 July, Wembley in London was host pitch for England against Portugal, with England taking the win 2 to 1. Wembley tickets are distinctive and easy to identify; however, many overseas fans do not recognise the stadium. With World Cup memorabilia being so popular, it is important to purchase from reputable dealers.
England vs Germany, Final Tickets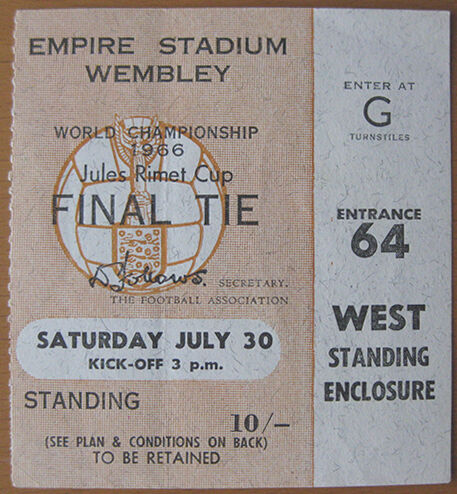 The most sought after tickets for England football supporters is the FIFA 1966 Final Ticket for the match between England and West Germany played on 30 July 1966 at Wembley Stadium in London. The game is famous for being the first time England won the World Cup. Unused tickets are rare, but do come on the market occasionally.