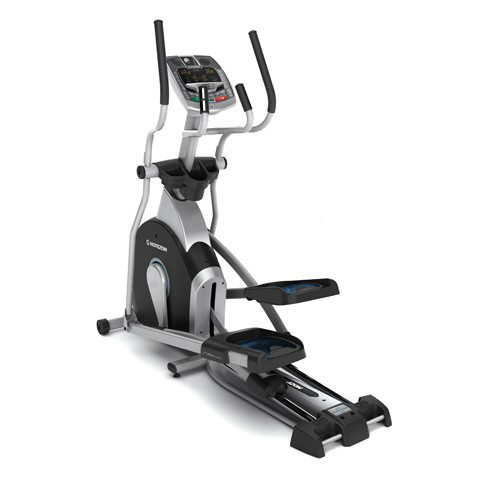 Ellipticals are one of the most popular exercise machines at the gym, and many people are interested in getting them for their own homes. These machines are very popular because they can be used by people who do not have full range of motion, and they allow the user to work the upper and lower body at the same time. The lower part of the machine has either pedals or pads that can simulate walking, climbing, or peddling. The upper part has two poles that are used for pushing or pulling.
Different models of ellipticals are available on the market, including rear drive ellipticals, centre drive ellipticals, and front drive ellipticals. Many ellipticals come with a variety of features, such as quality ergonomics and heart rate monitors. In addition to keeping within a set budget, the buyer should also consider the stride of the machine. Properly caring for an elliptical ensures the machine remains in excellent condition for a long period of time.
Types of Ellipticals
A buyer has various types of ellipticals from which to choose, and this includes rear drive ellipticals, centre drive ellipticals, and front drive ellipticals. Other options are also available, although they are less common. The buyer's choice should depend on the type of feel that he or she is looking for and the available budget.
Rear Drive Ellipticals
A rear drive elliptical was the first type that was developed. With this style of elliptical, the drive axle or flywheel is located at the back of the machine. This gives the machine a smoother feel because of the wheel tension and the positioning of the user's weight. This kind of elliptical feels like walking or low impact jogging. Another benefit of this machine is that it does not require much maintenance.
Front Drive Ellipticals
Front drive ellipticals appeared on the market after rear drive models. These ellipticals are meant to simulate the feel of climbing. A front drive elliptical also has pedals that move within a track with rollers. Some of these ellipticals have double rollers to provide even more stability. Because a front drive elliptical has more parts, it usually requires more maintenance than a rear drive elliptical. To achieve a smooth gait and feel, a buyer should look for an elliptical with movable foot pedals.
Centre Drive Ellipticals
Most recently, manufacturers have come out with centre drive ellipticals. These machines were developed to provide greater balance. With a centre drive elliptical, the drive axle is located directly beneath the user, slightly behind the user, or a little bit in front of the user. It could even have two drive axles. This type of elliptical is more efficient because the user is in the middle of the machine. On the other hand, centre drive ellipticals tend to be more expensive, especially the models that have two drive axles.
Other Models
Although the previous three models are the most popular, a buyer also has other options, including an elliptical trainer with a ramp. Ellipticals with ramps provide incline and resistance, and this can really change up a workout. Other models have fixed handles that do not move, but only models with movable handles let the user have a total body workout.
Features of an Elliptical
When shopping for an elliptical, buyers should consider some of the various features that are offered, including heart rate monitors and electronic programming. An elliptical may have features that range from the basic to the technologically advanced.
Ergonomics
It is important to understand how the machine's parts move. For instance, on some models, the moving arms may be at an angle that is awkward for users who want to watch television while working out. Also, an elliptical with a narrow stance feels more natural than an elliptical with a wide stance.
Heart Rate Monitor
A heart rate monitor helps users meet their full potential when exercising without overexerting themselves. Heart rate monitors come in both thumb grip sensors and chest strap monitors. Chest strap monitors are both more accurate and more convenient than grip sensors.
Electronic Programming
Most ellipticals have electronic controls that let the user change how hard he or she pedals and the incline, although less expensive models may require the user to change the settings manually. Some programs may be easier to use than others, so the buyer should check on the variety of programs offered.
Gadgets
Some ellipticals features extra gadgets that are designed to make the exercise experience more enjoyable. This may include an iPod dock or even an LCD television. Models with these extras cost a lot more, of course, so a buyer should weigh the benefits against the cost. Additionally, a buyer may be able to buy these extras separately at a less expensive price.
Factors to Consider When Buying an Elliptical
In order to select the best elliptical, there are a few factors a buyer should consider. The major factors are the buyer's budget and the stride length of the machine. He or she should also consider the amount of available space for the machine. These points can help a user find the right piece of equipment.
Budget
A buyer should always consider his or her budget when purchasing an elliptical exercise machine. One can find inexpensive models for a few hundred dollars, but they may not last as long as more expensive models. Generally, more money buys a machine that has a smoother gait, a stronger frame, and possibly some entertaining gadgets. If a buyer is looking for a quality machine on a budget, one possible option is to buy one secondhand.
Space Constraint
Many exercise machines take up a lot of space, so the buyer should think about how big his or her available space is. If space is really tight, then a smaller machine may have to be considered. In some cases, buyers can find folding ellipticals that can be stored away when they are not in use.
Stride Length
One should always think about stride length when choosing an elliptical. Some ellipticals only have a stride length of about 14 inches, and this is too short for most people. At minimum, the stride length should be between 16 and 19 inches for the average person. A bigger stride may be even better, and one with a 21-inch stride works well for almost everyone. If people of varying heights use the elliptical, a buyer may want to look for one that has an adjustable stride.
Caring for an Elliptical
A buyer should also learn how to care for his or her elliptical machine. It should be wiped off regularly with a damp cloth. An owner should be aware of the weight limit for an elliptical and not exceed that limit. To prevent an elliptical from making a squeaking noise, an owner may need to oil the machine. Before oiling anything, the owner should wipe it off with a clean cloth. Then he or she can apply grease to all of the bolts and rails. Although one should grease an elliptical every six months or so, an owner might need to do it more often if the elliptical is squeaking.
An elliptical should be checked regularly to make sure that it does not have any problems with loose nuts and bolts. When selecting a machine to purchase, a user also has to consider how easy it is to find replacement parts for the elliptical. The users' manual should provide a full set of instructions on the basic and specific details of caring for the machine.
Finding Ellipticals on eBay
If you are looking to purchase an elliptical on eBay, you should check out all the search tools the site has to offer. One place to start is with the keyword search option. You simply type keywords, such as 'rear drive elliptical', into the search box on the site, and then you browse through the listings. Sometimes there are too many links, and it would be impossible to go through them all. If that is the case, you can narrow the listings by selecting categories or filters. This is just one of the many tools that eBay offers.
Following some simple tips ensures a better buying experience. When you are looking at items, it is a good idea to do some comparison shopping to find the best price. If you have any questions, you can also contact the seller. There is an 'ask a question' link on the listing page that makes it easy to contact the seller.
Conclusion
Elliptical trainers are a great option for someone who wants to purchase an exercise machine for home use. This type of machine is a popular choice because it provides both a lower body and upper body workout. Ellipticals come in various models, including centre drive ellipticals, front drive ellipticals, and rear drive ellipticals. Other less common models are also available. They have a number of different features, including electronic programming and heart rate monitors. Newer models may even have highly advanced entertainment features like an LCD television. Whatever the options, following some simple maintenance tips, such as inspecting the machine regularly and greasing the proper components, keeps an elliptical in top condition so that it lasts for many years.
Every buyer should consider his or her budget before buying. It may even be possible to find high-quality ellipticals on the secondhand market. If a buyer needs to find a great deal, a used model may offer the perfect solution. Large marketplaces like eBay, as well as local resale shops, garage sales, and newspaper ads, typically feature a selection of used ellipticals and other exercise equipment.