A CD learning system helps individuals learn or improve their English language skills. Some systems focus on tourist phrases and conversations, some focus on language skills for business people, and some include comprehensive lessons on mastering all the elements of the language. Non-English speakers can easily find the right English language CDs to help them meet their goals.
Learn to Speak English as a Traveller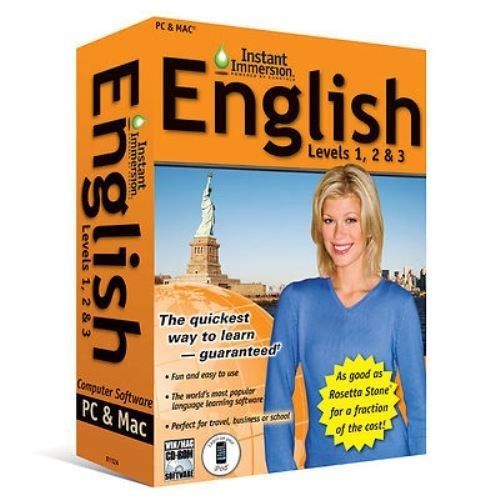 Many people who want to learn English are short-term visitors to English-speaking countries, and they need to learn phrases and conversation elements essential to tourists. For these users, the popular EuroTalk system includes interactive learning CDs, plus a DVD and an audio disc formatted for transfer to an iPod or MP3 player. Berlitz English instructional sets for tourists include materials for the Mac and PC as well as iPod. Learn to Speak English Essentials is for use on any Windows PC, including XP and Vista systems. Learn to Speak English Deluxe allows the learner to customise lessons with pretesting that determines the initial skill level. Pronunciation tools also help users lose the 'tourist accent'. Some sets include computer microphones and headsets.
Learning English for Business and Beyond
Many English language CDs are for business people or for those learning English as a second language. Rosetta Stone English language CDs have earned high ratings for general English language instruction, and the higher price reflects this quality. The company creates CDs for British English and for U.S. English.
Helping Children Learn English

Children need fun activities and stories to help them learn. A CD learning system that includes storybooks, flashcards, sticker rewards, and a parent guide makes it easier for parents to lead a child down the path of learning English as a second language. Hooked on English is one good system for children. Children's sing-along CDs with nursery rhymes, alphabet songs, and number songs are also helpful.
Specialised English Language CDs
Some English language learning CDs make adjustments based on the primary language of the learner. These CDs are especially helpful for those whose native languages approach phonetics, alphabets, and sentence structures in very different ways. For example, Pimsleur English instructional CDs include specialty sets for speakers of Hindi and Arabic.
Consider the Format Required
Some English language CD learning sets are for PC computers running specified HP formats. Some are for Windows and Mac and may also include materials for MP3 players and iPods. Users need to make sure they select learning systems that match the technology they want to use.