A quality printer can greatly enhance office efficiency, and Epson makes great printers for your office needs. While there are many Epson printers on the market, they do not all provide the same functions, therefore consumers should decide on the specific functions they need before making a selection. Different printers are designed to perform different tasks, operate at different speeds and output, and to be used with different devices. The most important factor to consider when choosing a printer may be its compatibility with the machinery that is already in place.
Printer Budget and Pricing
The price of printers varies based on the type, function and brand. After deciding on the purpose for the printer, consumers should make a budget and shop around within its limit. Multifunction printers and those with more technologically advanced features usually carry a higher price tag than others, so buyers should keep this in mind when shopping. Consumers on a very tight budget can also consider refurbished printers as they are more affordable. However, buyers need to pay closer attention to these to ensure they are getting a fully functional printer.
Types of Epson Printers
Printers are constantly being upgraded to keep up with modern technology and for maximum output and efficiency; therefore, consumers need to be aware of the various types of Epson printers and their functions. Some popular types of Epson printers include the Epson all-in-one printers, Epson A3 printers, Epson wireless printers, Epson Stylus printers, and the Epson R300 photo printers. There are several types and models of printer for each of the basic needs.
Epson WorkForce All-in-one Printer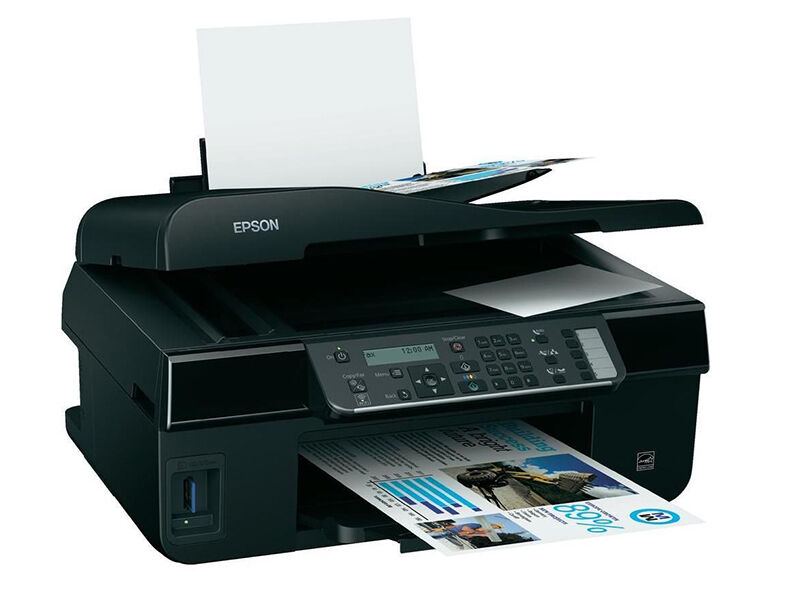 The Epson WorkForce All-in-one printers are available in several models. Designed for high-performance to meet the demands of the work force, these printers are compatible with both Mac and Windows operating systems. The WF-2530 and WF-3530 models feature a printer, scanner, copier, and fax machine with built in wi-fi and ethernet connections. It also has the capability to print wirelessly from an iPad, iPhone, tablets, smartphones, or computers.
Epson Stylus Printers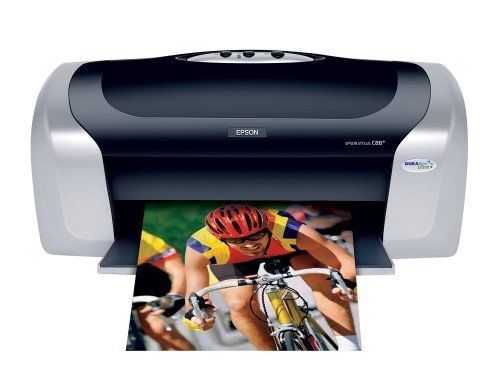 Epson Stylus printers are also compatible with Windows and Macintosh operating systems and are available in different models at varying costs. This is an innovative, technologically advanced, colour printer with the ability to print directly on inkjet printable CD-Rs and DVD-Rs, edit photographs, save, and copy from memory cards and picture CDs without the aid of a computer. This device is particularly advantageous for individuals in the photographic industry.
Epson Wireless Printers
Most modern devices are equipped with Bluetooth or wireless potential and the Epson wireless printer is equipped to print from phones, iPads, tablets, and computer. With the Epson connect encrypted in the design, individuals can email documents or pictures from home or abroad to the printer to be printed. Ink cartridges for all Epson printers are readily available on the market.