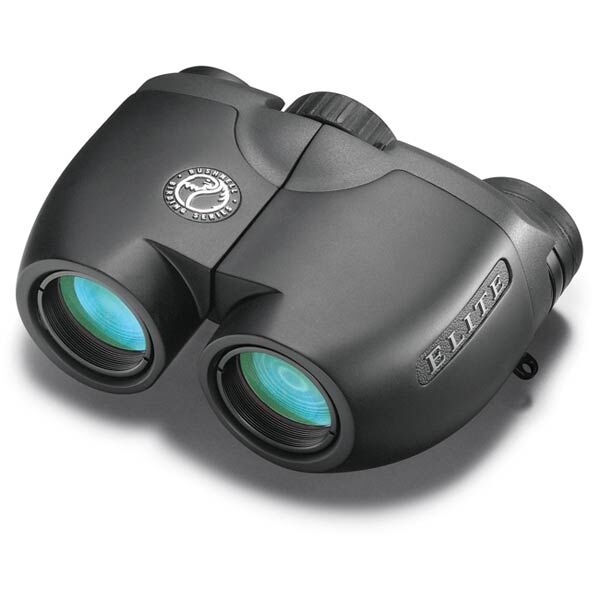 Compact binoculars are an alternative to full size binoculars, and they are a very popular piece of equipment for magnifying images and objects. Compact binoculars offer an ease and convenience that their full size counterparts do not, making them the preferred choice for many binocular users around the world. Compact binoculars are commonplace and easy to find, either in local electronics or photography shops or online.
What are Compact Binoculars?

Compact binoculars are simply smaller versions of the traditional, full size binoculars that are used for enlarging landscapes and objects. By using smaller objective lenses, their design is able to be slim lined, making them more portable and convenient. There tends to be a common misconception that compact binoculars sacrifice quality to minimise size, but this is not the case. It is true that compact binoculars will not suit every person and every type of activity, for example they are not recommended for children as the interpupillary distance is often not compatible with children's developing eyes, and they are not suited to stargazing as the smaller lenses do not allow adequate light to pass through the prism. That said, when bought for a suitable purpose, there are many high quality, top-of-the-range choices available.
Choosing the Best Compact Binoculars

When it comes to choosing the best compact binoculars, it is vital to make three considerations: lens size, eye relief, and magnification. Of course, to get the absolute best on the market, also be sure to look for specific features such as waterproofing and fully multi-coated lenses for ultimate quality.
Compact Binocular Lens Size

Compact binoculars are small because they use small lenses, so do not expect to find a compact pair of binoculars with a 32mm or higher lens diameter. Most compact binoculars top out at 26mm, whereas some may push the boundaries slightly with a 28mm lens.
| | |
| --- | --- |
| 20mm | A 20mm lens diameter is often the smallest commercially available lens size. These binoculars easily fit into the palm of the hand, and while they might not be as versatile as their larger counterparts, they are extremely lightweight and portable. |
| 25mm or 26mm | Binoculars with a 25mm or 26mm lens diameter are arguably the most common type of compact binocular. Due to the small size, it is easier and less costly to produce high quality lenses, so expect clear images through a binocular of this type. |
| 28mm | A 28mm lens certainly pushes the boundaries of what is considered 'compact'. While still small, the equipment is bulkier than true compacts. However, the larger lenses mean they can easily be used in limited lighting conditions. |
| 30mm | These larger binoculars are somewhat controversial. While some manufacturers do market their 30mm models as compact, many users argue that the size of weight of these binoculars is simply too much to truly deserve the classification. However, the larger lenses let more light in, creating a brighter and sharper image. |
Compact Binocular Eye Relief

Eye relief is not something that really needs to be taken into account when buying full-sized binoculars, as the larger lenses naturally provide adequate relief for glasses wearers, but is is a very real concern when looking for compact binoculars. It is more challenging to find compact binoculars with adequate eye relief, but it is possible.
| | |
| --- | --- |
| 13mm | 13mm is not typically recommended for those looking for good eye relief, although those who wear very thin lenses may be able to get by with these models at a push. However, it is advised to look for binoculars with at least a 15mm eye relief. |
| 14mm | Again, a 14mm eye relief is a push for glasses wearers, and only those who wear very thin lenses should contemplate these particular models. There is a good choice of 15mm models, and these are more likely to be a good fit. |
| 15mm | A 15mm eye relief is the most common on compact binoculars, and although they are still relatively rare, some big name brands do manufacture these. Look out for the Nikon Travelite EX 9x25 with a 15.8mm eye relief. |
| 19mm | A 19mm eye relief on a compact binocular is almost unheard of, but there are a few makes and models out there that do offer such large eye relief on small binoculars. Keep an eye out for the Weaver Grand Slam 8.5x25 which boasts an impressive 19.5mm eye relief. |

Compact Binocular Magnification

Magnification is perhaps one aspect that suffers slightly from a compact size, and users of compact binoculars may find themselves limited to much lower magnifications than they are perhaps used to, or they desire. If specifically looking for a high magnification binocular with a narrow field of view, it may be best to consider a full size pair, rather than compacts.
| | |
| --- | --- |
| Less than 8x | Binoculars with a very low magnification of between 4x and 8x and with a wide field of view are considered to be the best for compact binoculars. The low zoom means it is very simple to keep the equipment steady and maintain focus. |
| 10x | Compact binoculars with a magnification of 10x are often thought to be the maximum a compact user should consider. Compact binoculars are more difficult to keep steady due to the small size and light weight, so the higher the magnification, the more susceptible the image is to small movements. |
| More than 10x | Binoculars with a medium or high level magnification over 10x are typically not recommended for compact binoculars. This is because it is very difficult to keep the equipment steady, and a tripod is likely to be required. However, to reduce size and weight, many compacts do not have tripod fittings. |
Why Use Compact Binoculars?

Compact binoculars offer something that their full size counterparts do not: portability. Their small size and lightweight design means that they can easily be packed into a pocket or rucksack, or stored in the glove compartment of a car when out and about on the road. Many dedicated binocular users often own a compact pair of binoculars as a back-up to their large lens, full-sized pair which they keep with them at all times. As many hunters and walkers and hikers will know only too well, wildlife has a habit of not keeping to a schedule, appearing when least expected. Having a small pair of binoculars on the person at all times makes it easy to view unexpected joys. Walkers and hikers appreciate that the size means they lose little room in their limited space rucksacks, and theatregoers may be able to pop a pair of 28mm or 30mm binoculars into their purses and jackets.

Due to the small lens sizes which naturally do not let a great deal of light into the equipment, compact binoculars are generally only recommended for use in adequate lighting conditions such as walking in the sun, sightseeing in bright environments, or for use in a well lit sports stadium or arena. Activities such as hunting at dawn and dusk, and going to the theatre, may be possible with a lens diameter at the top end of compact, such as 28mm or 30mm. If planning on using binoculars at night, it is best to look for a full size pair of binoculars with larger lenses of over 30mm, and preferably between 42mm and 50mm.
Conclusion

When browsing to buy the best pair of compact binoculars, be sure to consider the lens size, the eye relief if being used by a glasses wearer, and the magnification. In a nutshell, lower magnifications of up to 10x are more suited to compact models than higher magnifications due to steadiness, eye relief should be at least 15mm for glasses wearers, and a 25mm or 26mm lens size is the most common for compact binoculars. Also be sure to consider compact binoculars with added features such as durable materials and water and fog proofing to ensure buying the best product available.