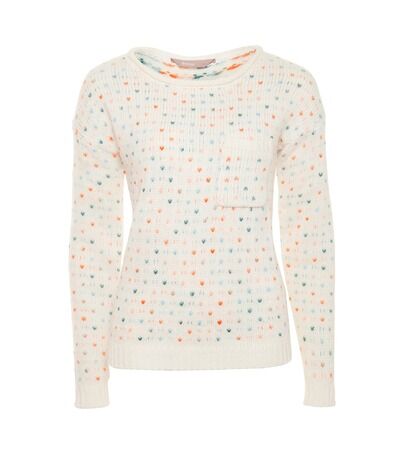 Jumpers have long been an integral part of men's fashion and one of the more versatile articles of clothing available to purchase. Jumpers fill a clothing niche between formal and casual wear in chilly weather conditions. This is because jumpers are too cosy to be worn in warmer climates and not heavy enough to go it alone in extremely cold weather, but they really become an ideal wardrobe choice during fall and spring when the weather is not quite warm enough to go without something covering you.
Jumpers are also are an ideal article of clothing for creating layers within an outfit that can augment a lighter jacket against colder weather or be the middle layer for a heavy overcoat that will protect against the harshest temperatures. Men who are searching for a functional jumper to augment both their casual and formal wardrobes should be aware of the various styles of jumpers available, the benefits and drawbacks of the various fabrics, and how to select and purchase the best jumper to fulfill their layering needs.
What Exactly Is a Jumper?
A jumper is a garment made from one of several different types of knit fabrics and is usually worn over a shirt to help keep the wearer warm when temperatures drop. Jumpers can be pullover in design or can have zipped or buttoned fronts with long sleeves. Jumpers are a versatile fashion item that can be worn to accompany other outfits when temperatures drop. They can be worn in formal occasions with a collared shirt and tie, or they can be worn on their own on a barefoot stroll on the beach. Jumpers come in different weights of fabric that make them suitable for colder weather wear, but they are an ideal article of clothing for layering in climates where temperatures can range from mild to very cold.
Styles of Jumpers
There are many different variations of the jumper and they are designed to cover a broad spectrum of fashion needs. Jumpers fill an important gap in men's attire because they offer the beneficial warmth of a light coat with the stretchy comfort of a tracksuit top. Jumpers can be utilised on almost any type of occasion from a formal Christmas gathering to a casual luncheon on a chilly fall day.
Classic V-neck
The V-neck jumper is distinguished by the low cut "v" in the front of the jumper at the neckline. The v creates an open space where a collared shirt and tie can be partially visible beneath the jumper when worn in more formal situations. V-neck jumpers are appropriate to wear in business environments or even more formal applications under a blazer or sport coat. The V-neck is comfortable to wear in less formal settings because the extra room around the neckline doesn't crowd the neck and allows for freedom of movement.
Turtleneck
The turtleneck is a classically appealing jumper that is both versatile and comfortable. Turtlenecks can be worn with casual trousers or even slacks to deliver a refined and slimming look. Underneath a sports coat, the turtleneck truly shines as a smart casual appearance. Turtlenecks are also ideal as a layer for colder climates because of the added insulation around the neck. They are common in nautical circles as well because of their style and function. They are one of the more versatile jumpers because of the fact that they can be worn with formal jackets or by themselves in more casual settings.
Crew Neck
The crew neck is one of the most commonly found types of jumper and it is known for its casual characteristics. The crew neck reveals very little if any of the clothing worn underneath it because the neckline of the jumper is very high up around the neckline. The crew neck is a good casual jumper when worn over t-shirts or other types of informal attire because it completely covers what is worn beneath it. It can be worn over a button down collared shirt however, for a smart casual look, or it can be part of informal layering system in cold weather.
Cardigan
The cardigan jumper features an open front that is secured together using a zipper or buttons. The cardigan is excellent for layering in colder climates because it is so easy to take off and put on. It can be worn over heavier shirts or under heavier coats, and the zipper or buttons allow it to be opened up to prevent it from becoming too hot or closed back up when the weather once again turns chilly. Cardigans have been thought of as an old man's jumper in the past, but the use of modern fabrics and designs have brought it into mainstream fashion as a wonderfully versatile garment.
Fabrics for Jumpers
The various fabrics used to make jumpers all have advantages when it comes to layering and creating a cosy and warm ensemble for colder climates. Lighter fabrics will obviously need additional articles of clothing to assist in creating warm enough attire, but for men who frequently move in and out of doors in colder weather, lighter fabrics under heavier coats can be an ideal solution for comfort.
Cotton
Cotton is one of the lightest fabrics used to make jumpers. It will provide the least amount of insulation but it can be part of an effective layering system because it is so lightweight and it sheds heat quickly when worn indoors. This allows it to be the perfect fabric to accompany heavy coats because it can give just enough insulation to be worn indoors after coming in from the cold without being overly warm.
Wool
Wool is the one of the most common fabrics used in jumpers and it is also the oldest and most traditional. Wool is an excellent fabric for insulating against the cold and a wool jumper is an excellent layering garment for cold weather wear. It has a proven ability to retain heat and it continues to provide insulation even when wet. Wool is a heavier fabric so these jumpers are better worn in colder weather, but merino wool can be very soft and lightweight and is a great fabric for lightweight jumpers.
Cashmere
Cashmere is the most costly and desirable fabric used to make jumpers. Cashmere is very lightweight yet maintains high insulation qualities. It is ideal for layering in cold weather and it can be perfect for jumpers worn in cool climates all by themselves. Cashmere is difficult to manufacture because the raw materials are limited in quantity, so it is expensive and more rare than any other fabric. Cashmere jumpers the most comfortable of the fabrics to wear in layering, but the buyer will pay the price for it.
Blends and Synthetics
Synthetic fibres and blends of different materials are very common when making jumpers. Synthetic fibres are designed to mimic other natural fibres in performance at a much lower cost. Many jumpers blend polyester or acrylic with cotton to create a more rugged jumper that has better insulation qualities because polyester does not breathe as easily as cotton. Blending synthetics with natural fibres can serve to create desirable fabrics that have better insulation capabilities when it comes to layering against cold weather. The wise buyer will consider these hybrid fabrics that can perform comparably at much lower prices.
How to Buy Jumpers on eBay
After you have decided to purchase a jumper to be part of your cooler weather ensemble, the next step is to utilise the safe and easy search capabilities offered by eBay. Simply navigate to the eBay homepage and enter a keyword such as "mens jumpers&" into the search box. A list of available auctions will be displayed that are relevant to that keyword. You can search through the various auctions until you find a jumper that you like, or if the list is too long, you can refine your search by selecting various categories to narrow the results to a smaller number of auctions that are closer to what you are looking for.
Once you have settled on a particular jumper to purchase, make sure to inspect the feedback rating of the seller prior to bidding on the item. Sellers are rated on their performance through the use of feedback that is provided by the buyer after each auction. Sellers that have positive feedback have earned a reputation for honesty and professionalism and it means they can be trusted to complete the auction to your satisfaction.
Conclusion
The jumper has been a versatile article of clothing that has remained fashionable since its development. Jumpers are excellent for filling the gap between casual and formal attire that can be worn over other clothing in colder weather without having to resort to a heavy coat or jacket. Jumpers are soft and flexible and provide excellent insulation and layering capabilities when men want to remain fashionable and comfortable in cooler climates. The various fabrics used to make jumpers offer men the flexibility to have several different levels and types of insulating capabilities in their wardrobe along with different styles to accent their existing ensembles. Jumpers can be worn by themselves or as an accompaniment with a casual or even formal coat or jacket to create a unique and sharp appearance.
When buyers search for a new jumper to purchase, they should make sure to check all the various outlets available to them in order to find the type of fabric and style that fits them best. Trying jumpers on in shops is a good way to get a feel for the jumper that they are most comfortable with, but they should make sure to shop around in order to get the best prices. Checking online retailers and auction sites such as eBay is an excellent way to find these great deals.