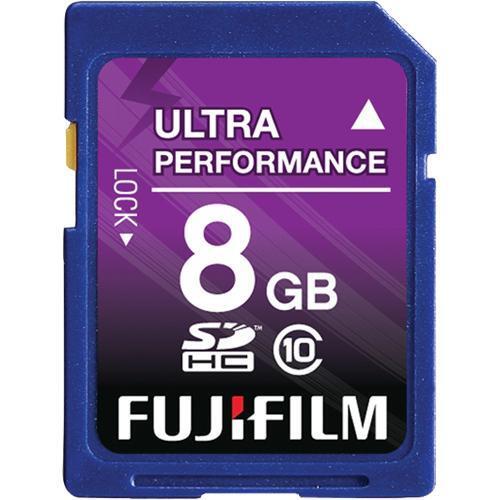 Camcorders provide a great opportunity to capture memorable moments, such as family holidays, to record video blogs or reviews, or simply to use towards a hobby in photography. Of course, it is best when these moments are recorded in a high-quality format, and the better quality the video footage, the more storage capacity required per file. This is where memory cards come in useful.
This article provides guidance on purchasing a memory card for a camcorder, as well as tips to consider before making a purchase and after, when using the memory card as video storage.
Internal Memory and the Need for a Memory Card
It is common for the majority of digital cameras, DSLRs and camcorders to ship with very little capacity for image, audio and video storage built into the device. To actually store a great deal of media, memory cards are required, which slot into a purpose-built compartment on the device. Many new model camcorders can only store a few high-quality images on their internal memory, or up to a minute of footage. Some cannot even store this. Therefore, it can practically be deemed a necessity to purchase a memory card when buying a camcorder, if one is not included in the camcorder's packaging.
Types of Memory Card Available
There are many different types of memory card available, and they come in a range of storage capacities. The amount of storage on each card scales parallel with price, and increases in the usual increments of 4GB, 8GB, 16GB, 32GB and so on. The following table shows two of the most popular memory cards commonly available for camcorders.
Secure Digital (SD)


These are used by the majority of cameras and camcorders, and they are roughly the size of a letter stamp. They are not too expensive, and even a smaller storage capacity is capable of holding a satisfactory amount of high-quality video clips, or often several hundred still images.
A newer variety of the SD card, named the SDHC - HC standing for high capacity - boasts better transfer rates for enhanced performance and speed.
Micro and mini versions of these cards also exist for electricals such as smartphones, though these are generally unused in cameras.



SDXC


These are extremely good cards for camcorders due to their increasingly large storage capabilities. Though a newer technology compared to the aforementioned SD and SDHC cards, these units are shipped with 32GB and 64GB capacities, with further capacities up to 2TB (terabytes) being developed. This obviously brings the benefit of allowing very high-definition video footage to be stored in large quantities.


Memory Card Class
There is also a universal class system, as created by manufactures of camera and camcorder memory cards, which shows consumers how to buy the most appropriate type of memory card for their camera or camcorder. There are presently 5 classes of memory card.
The Class rating of each card correlates to its minimum sustainable transfer rate - or recording rate - so that a Class 2 card, for example, would have a minimum rate of 2MB per second, a Class 4 of 4MB per second and so on. The lowest Class, 2, is used for many regular cameras that capture still images, but is not suitable for high-definition camcorders. To capture 720p video, a class 4 would be required at least, with full 1080p requiring at least a class 6.
Computer Transfer and Playback
A useful feature of modern laptops and computers is the common inclusion of an SD memory card slot. This can be ejected and an SD card inserted in order to transfer images from the card onto the computer's internal hard drive.
The benefits to transferring images in this way is that is does not take any power consumption from the camera's battery, and no additional cables are required. Furthermore, in the case that the memory card becomes damaged or corrupted, the data is safely protected and backed up on the computer system.
Cost and Availability
Memory cards are generally very cheap, with the smaller storage capacity units, particularly SD or SDHC cards, being worth a figure in the single digits. Prices for larger storage capacity units do not rise a great deal higher.
One great benefit of such cards is that they can be formatted and resold on websites such as eBay. Because they are simply storage units and do not suffer any kind of degradation when sold second-hand, they can be sold for nearly full price when no longer needed.
Finding these memory cards is fairly straight forward both online and on the high street. Brick and mortar retailers of cameras and camera accessories are common suppliers of camcorder memory cards, as are many of the general home electronics retailers, due to the large popularity and use of the items. If searching online, it is a similar case for big name electronic retailers. Alternatively, they can be found on auctioning websites such as eBay.
Some Final Tips when Purchasing a Memory Card
Firstly, one should carefully consider how much memory is appropriate for their personal needs. Most applications will only require around 2 to 4GB, particularly when considering that video can be transferred onto a computer to free space on the card. If planning on recording in very high definition, perhaps a slightly larger card will be useful. Secondly, a memory card should never be removed from its storage slot within the camcorder if it is currently transferring data. Some models of camcorder indicate activity on the memory card by the presence of a light. Removing the card when busy can corrupt data. Finally, it is important to consider different retailers when purchasing a memory card. Care must be taken not to buy a counterfeit card, as this is a common problem with these products. Furthermore, some retailers offer warranties on their memory cards in case of technical issues and others are bundled with software that can recover images in case of data corruption or a damaged card. If in doubt, always ask the seller for more information on the product.
Conclusion
Camcorders are used by a range of people for different purposes, including capturing memorable and sentimental moments, for a hobby such as video blogging, and for professional, work-related shooting. Most camcorders use one of two main types of memory card, which are SD and SDXC, and they come in a range of different sizes, suitable for almost every need possible. The prices for these types of cards are generally quite affordable and do not vary too widely between capacity sizes. Easily found on eBay, Camcorders can be bought new or second hand from this online marketplace.