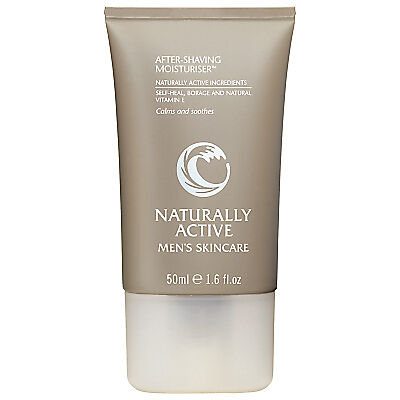 Choosing a moisturiser for yourself requires some reflection. You will need to assess your needs more specifically, taking into accounts any personal requirements as well as any additional criteria related to your own skin type, whether it is dry, oily, or a combination of the two. For example, are you looking to purchase a general moisturiser for all-over use, or are you seeking a moisturiser for your face? Will you require any special considerations, such as sensitive skin moisturiser, or moisturiser geared toward your ethnicity? Are you looking to multitask by purchasing a tinted moisturiser or one that reduces signs of aging? A multitude of products exist for the many varied moisturising needs at a variety of price points. Once you have decided upon which type best meets your own specific wish list, you will be better able to choose a moisturiser in your price range. This guide will assist you in the process of choosing the right moisturiser for you by providing information on the various types of moisturisers and their uses as well as where to find and purchase them.
What is Moisturiser?
Moisturiser is a mixture of ingredients, often chemical, to make the skin softer and more flexible. Moisturisers also help the skin retain moisture by limiting evaporation. The main components of moisturisers and their definitions are provided in the chart below.
| Moisturiser Component | Definition |
| --- | --- |
| Lipids | Naturally occurring molecules including fat that act as energy storage and the structural components of cell membranes |
| Sterols | A type of lipid important to the structure of cell membranes |
| Oils | A viscous liquid, which can be either natural or synthetic, that is slippery and cannot mix with water, but can mix with alcohols and ethers |
| Humectants | Attracts water from the air to provide moisture |
| Emollients | Specifically acts to soften the skin |
| Lubricants | Acts to reduce friction; lubricant is slippery |
These elements are combined in varying amounts to create moisturisers that serve a wide variety of moisturising purposes, from simple, all-purpose body lotions to those tailored to specific body parts and skin types.
The Right Moisturiser for Your Skin's Needs
For each type of skin, be it dry, oily, normal, or combination, specific types of moisturisers prove most effective. The seasons can also affect your skin, with the harsh winter causing much drier skin and the summer creating oily or greasy skin. It is not uncommon to have different moisturisers for each of these seasons. There are also moisturisers designed for ageing skin and sensitive skin.
Dry, Oily, or Normal?
If you have typically dry skin, heavy, oil-based moisturisers are best. If the dryness is extreme, moisturisers that contain the ingredient petrolatum are most helpful, as these work to prevent water evaporation by providing a barrier. Avoid moisturisers that contain alcohol, which further dries the skin. For oily skin, water-based moisturisers are the best choice, as the oils in oil-based moisturisers tend to clog pores and create pimples. If you have normal skin, maintain the balance using moisturiser in order to prevent your skin from becoming either too greasy or too dry.
Aging Skin
If you are looking for a moisturiser that also provides anti-ageing properties, look for a product that keeps the skin well-hydrated and soft and contains either alpha hydroxy acids or antioxidants to fight wrinkles. As you age, your skin tends to lose moisture, and you may find that while you previously had oily skin, your skin is now dry. As a preventative measure rather than a rehabilitative one, purchase a moisturiser that contains SPF for protection from the harmful rays of the sun, which speeds the aging process.
Sensitive Skin
There are a variety of skin sensitivities, many of which lead to, irritation, redness, or itching. If sensitive skin is an issue for you, opt for a moisturiser that contains a soothing agent such as aloe or chamomile, and steer clear of perfumed moisturisers and those containing acids. In general, the moisturisers with the fewest ingredients are the least likely to cause skin irritation.
Different Types of Moisturiser
Your skin is the largest organ in your body, and all of it requires moisture to stay healthy. However, there are different types of skin on your body, and each requires a different approach for moisturising. Moisturisers for the soles of your feet, for example, are too harsh and thick for the delicate skin under your eyes. Conversely, the ingredients found in under-eye moisturisers are not strong enough for your feet. Therefore, decide which type of moisturiser you need based on the part of your body for which you need moisturiser.
All-Over Moisturiser
Choosing an all-over moisturiser is easiest once you have determined your skin type. Again, look for products that contain the fewest of ingredients, as these are less likely to react badly with your skin. A quick check of the label ensures that the product was not tested on animals. Always choose a moisturiser that contains sunscreen in order to prevent sun damage and minimise your risk of skin cancer. For the most effective application of body moisturiser, apply right after showering and a light towel dry. Applying when your skin is slightly damp from bathing maximises the efficacy of your moisturiser.
Facial Moisturiser
The skin of your face is more temperamental than the rest of your body, as it is one of the most exposed to the elements. When choosing a facial moisturiser, take care to find one with broad-spectrum sun protection, one that protects against both UVA and UVB rays. Prevent clogged pores and acne breakouts by choosing non-comedogenic, or non-clogging, moisturisers. The moisturiser you choose for daytime use may differ from one you choose for night-time, since you have no need for SPF protection in the evening but require a heavier lotion that provides nourishment as you sleep. When applying facial moisturiser, do so after cleansing gently and patting dry with a towel. Rubbing the skin will provoke irritation as well as pull on the skin, which can aggravate the signs of aging.
Tinted Moisturiser
During the day, you might also opt for a tinted moisturiser, which combines the skin-tone evening effects of a light foundation. You may use tinted moisturiser on its own or combined with an additional moisturiser, depending on the needs of your skin type. The tinted moisturiser should be applied only to those areas that need it, such as red spots, blemishes, and dark circles under the eyes.
Under-Eye Moisturiser
The most delicate area of skin is under your eyes, because it is the thinnest area of skin and has little moisture. Thus, under-eye skin is more prone to dark circles as well as wrinkles. Apply under-eye moisturiser immediately after cleansing while the skin is still damp, once daily for a twenty four-hour version, or twice-daily for the twelve-hour type. Use either your ring finger or a clean makeup sponge, being careful to apply little pressure to this delicate area.
How to Buy the Right Moisturiser on eBay
Purchasing all of the various types of moisturiser is easy using eBay to search for the best fit for your needs. To find and purchase moisturiser on eBay, first type moisturiser in the main search bar. At this point, there are several ways to pare down your initial search results, which may be too many to sort. First of all, several suggested searches will appear. You may choose to select one of these, should it be more specific to your needs. If, for example, you are searching for moisturiser with SPF, select this specific search term. You may also choose to add your own keywords to the initial search to help limit the number of returns. Another way to limit the results is to choose from the suggested categories and subcategories. If you are looking for a moisturising skin care for men, for example, select a category with that description.
Once you have found a few items from which to choose, take the time to read the descriptions carefully. If there are pictures provided, compare the photo with the written description to make sure the details match, including the size of the product. Familiarise yourself with any information related to payment and shipping, including the expected turnaround times. You may also click on the name of each individual seller to be redirected to the eBay feedback page where you can read comments left by past buyers or send a question or clarification to the seller without providing a personal email address.
Conclusion
There are a multitude of uses for moisturisers, and a great variety of products for each of those uses. One can purchase a moisturiser suitable for use on all types of skin or a moisturiser specifically for the face, even one for only the delicate area around the eyes. There are products for those who require perfume-free moisturiser due to sensitive skin or an ultra-moisturising product for exceptionally dry skin; those looking for combination products, such as a moisturiser that also contains self-tanning pigments or a moisturiser that contain anti-aging elements while also preventing acne will also find a product just for them.
One can purchase moisturisers, in a wide range of price points, at a number of various brick and mortar stores as well at online stores and online auction websites such as eBay, which offers a wide variety at reasonable prices. No matter where you ultimately purchase your moisturiser, being prepared with basic information on moisturiser types as well as knowledge of your skin type will assist you in making an informed purchase with confidence.