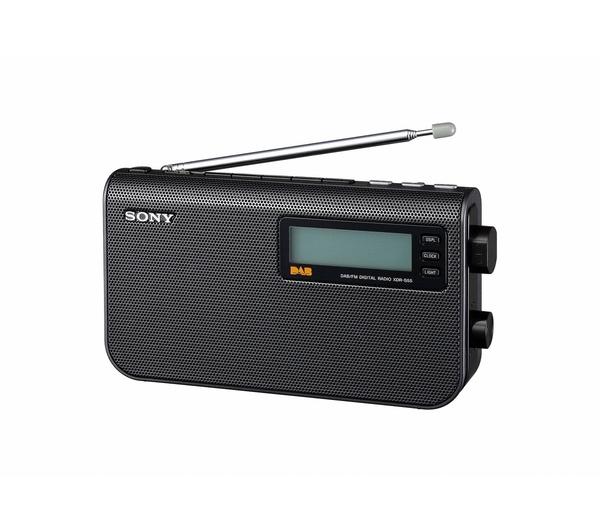 Music enhances people's lives in many ways. Music has the ability to lift your mood, reduce stress, and increase focus. While there are many different ways to listen to music, radio is still one of the most popular options. The radio offers something for everyone. There are stations for every music genre, as well as sports, news, weather, and traffic stations. Another benefit of the radio is that it introduces new music to people that they might otherwise not have heard.
There are many different types of radios, which have different features to fit each user's individual needs. Aside from the standard AM and FM channels, radios now feature digital (DAB and DAB+) stations with reduced commercials and added variety. Digital radios use a compression format that allows a digital radio device to receive clear, detailed audio. Digital Radios can be purchased in brick and mortar electronic stores, or online using eBay. Before making a purchase, it is important to not only understand the difference between analogue and digital radio, but to consider digital radio's additional features so you can find a radio that fits within your needs and budget.
Types of Radios
Until the new millennium, analogue radio was the sole option available when it came to radio. Now, people have a choice between analogue and digital radio, which offers many new features and capabilities to better meet the listener's needs.
Analogue Radio
Analogue radio is a basic AM/FM radio, where sound waves are transmitted into a continuous flow of waveform data across the entire spectrum of radio frequencies. Analogue radios were first introduced in the 1920s, and have not changed much since. Analogue radio works by transforming sounds into electrical signals that are delivered to the radio receiver, and converted back to audio.
Digital Radio
Instead of converting sounds into signals, digital radio converts audio into binary number that are delivered to your radio receiver and converted back to audio. As long as the digital radio has a strong signal, digital radio sounds much more clear and detailed than analogue radio. The differences in clarity between digital and analogue are comparable to the differences between CDs and cassette tapes. Digital is able to receive a more detailed, clear sound, similar to how a CD would play over a cassette. However, if the digital radio has a low signal, the clarity of the station is reduced.
All digital radios on the market feature an LCD screen. Because digital radio is able to transfer more than audio, LCD screens can display information such as the current radio station, artist, song, and volume level. This feature allows radio stations to display text while playing songs, and can also stream news, weather, or traffic reports. Because of the LCD screen, digital radios are able to sort stations by name, so remembering the station's frequency is no longer a requirement.
Another feature of digital radios is the 'review' feature, similar to a television's 'time shift' feature. This allows the user to rewind up to 15 minutes of a digital radio broadcast. The review feature also allows users to pause live radio. This allows users who tune in during an important broadcast or their favourite song to easily rewind to the beginning instead of only catching the end.
Digital Radio Features
A digital radio receiver is required to listen to digital signals, which means that getting DAB and DAB+ radio requires the purchase of a digital radio. Many digital radios, however, also feature options for analogue stations. While all digital radios have an LCD screen, there are many digital radios that have additional features to meet the listener's needs.
Alarm Clock
While the idea of a clock radio is nothing new, many digital radios have an added alarm clock feature at an affordable price. Many people rely on clock radios for their morning alarms, since they are more reliable than a cell phone alarm, which may run out of battery throughout the night. In addition, clock radios allow the user to wake up to a specific station, so they can be woken with soft jazz or their favourite morning show instead of a loud alarm.
Line In Port/Auxiliary Audio Port
Some digital radios come with a 3.5 mm jack that allows users to hook their MP3 player to the device. The music from the MP3 player is then played on digital speakers, which creating a much clearer sound. Line in port/auxiliary audio ports combine both digital radio and an MP3 player, which saves the user from having to purchase two separate devices.
iPod Dock
While line in ports allow MP3 players to be played on a digital radio, iPod docks allow iPods and iPhones to be played through the digital speakers. Some digital radios are able to charge the iPod while it is on the dock, as well as playing music. Since iPod docks can get pricey, digital radios with iPod docks combine radio and MP3 players so the user only has to purchase one device.
Headphone Port
While most radios come with a headphone port, it is an important feature to look for if you are using your device somewhere quiet like the workplace so you do not disturb other people around you. Many digital radios come with a 3.5 mm headphone jack which fits most standard size headphones so purchasing an additional pair of headphones is usually not required.
Portable Digital Radio
Unlike other MP3 players, portable digital radios allow the user to listen to the radio while they are on the go. Portable digital radios run on battery power, and are great for bringing outside or anywhere where an electrical outlet is not easily accessible. Portable digital radios have a sturdy build, but are still lightweight and easy to carry around. Carry cases are often available for portable models of digital radios. Carry cases help protect against dust, scratches, and other damage.
CD Drive
If you are a music lover with a large collection of compact discs, a digital radio with a built in CD drive may give you the most value out of your purchase. Instead of having to purchase both a CD player and a digital radio, one device can be used for both that produces detailed clear sound to both CDs and radio.
Wi-Fi Connection
Some models of digital radios include Wi-Fi connection that allows the radio to connect to your home internet. This allows the user to play internet music files that require a Wi-Fi connection. The drawback of this feature is that users may be required to pay a monthly fee to connect the radio to the internet, making it less affordable than other options.
Determine a Budget
After determining which digital radio features best meet your needs, it is important to set a budget before making a final purchase. While many digital radios can be very affordable, some digital radios with additional features become more expensive. Unless you want to get tied into paying a monthly fee, you may want to go with a digital radio with an iPod dock instead of a Wi-Fi connection. If you are having trouble setting a budget, you can easily compare different radios on eBay to see the average prices of radios with different features. Setting a budget ensures that you find a radio that meets your needs without overspending.
Purchasing a Digital Radio on eBay
Once you have set your budget and have your desired features in mind, you are ready to begin your search for a digital radio. When purchasing a digital radio, eBay is the perfect place to get a large selection of digital radios at affordable prices. If you already know which features you are looking for in a digital radio, you can begin by searching specific keywords on the eBay home page. If you want a digital radio that also has analogue options, you can search 'digital radio' in the keyword search and find a digital radio with an analogue option. If you are unsure about the features and want to compare the prices of each, you can broaden your search to browse through eBay's thousands of options.
To ensure that you stay within your budget, you can easily set your price maximum on eBay to ensure you do not waste time searching through options outside of your price range. Another way to stay within budget is to consider buying from Top-Rated Sellers. Top-Rated Sellers are trusted sellers with positive experience selling on eBay, so you can be confident about your purchase. Often times, when purchasing from a local seller, you can arrange a pick-up time so you do not have to spend additional money on shipping costs.
Conclusion
Although radio has been around for almost a century, digital radio brings the listeners detailed and clear sound like never before. With the amount of money people spend on music, it is important for the music to be heard in the best way possible. Digital radios come with many additional features that allow users to get exactly what they are looking for in one device, such as an MP3 or CD player.
In addition, many digital radios come with standard features such as 'review', so users can rewind live radio. Another feature is digital display, which allows users to view track information such as artist name and song title, or even weather and traffic reports. Whether you are looking for a digital radio for your home, car, or on the go, eBay makes it easy to compare features of each while staying within your budget, so you can find a digital radio that meets your every need.