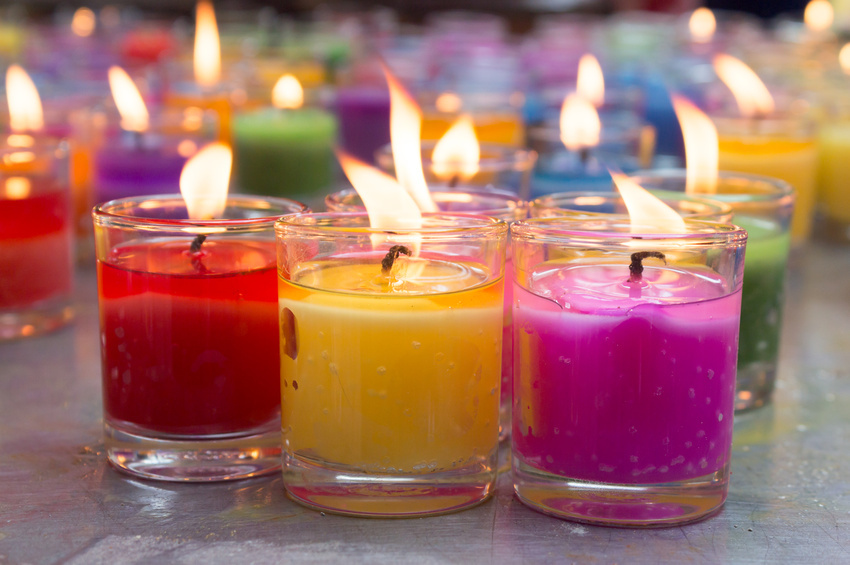 People have made candles since 200 BC, and they aren't stopping now. Fortunately for the largest animal in the world, paraffin and soy waxes are now common bases rather than whale fat. To make candles for fun and possibly profit, decide what kind of candles you wish to make, and then purchase a kit.
Paraffin Wax Candle Making Kits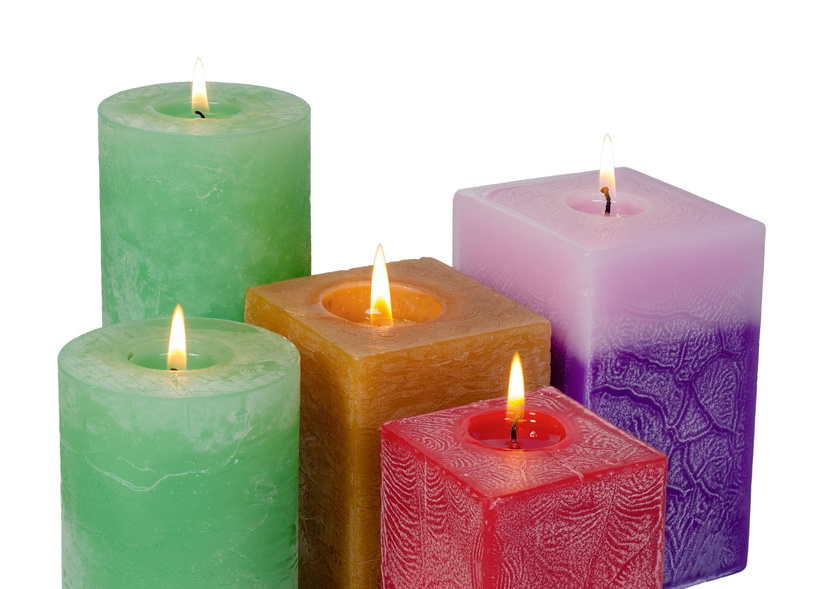 Paraffin wax candles are the most common and popular type of candle. Raw paraffin wax is white, odorless, and tasteless. This wax is available at different melting points from around 40 to 65 celsius for use in different types of candles. If you want to purchase a versatile candle making kit, ensure that it comes with paraffin wax.
Soy Wax Candle Making Kits
Soy wax is a more affordable alternative to paraffin wax. This wax is made from soy beans, so a pure soy candle is all natural. In addition, some tests show that soy wax burns longer than paraffin wax. Most soy wax candles are container candles because soy wax has a low melting point. Soy wax can be used for other candle types, but they must be made with special blends not typically found in a kit. A soy wax blend also makes a harder and more brittle candle that may break before burning. If having an all natural candle is important to you, however, purchase a soy candle making kit.
Votive Candle Making Kits

Votive candles are small, cylindrical candles that usually have a diameter of 4 cm and a height of 5 cm. Votive candles are typically held in small containers just high enough to hold the candle. This type of candle was originally made for religious ceremonies. Votive candle kits will contain votive moulds, short wicks, wax chips, and several dyes and scents to personalise your candles.
Pillar Candle Making Kit
Pillar candles are freestanding candles without containers. Pillar candles are 7.5 cm or larger in diameter with at least one wick. These candles come in a variety of shapes, and because they are freestanding, pillar candles should burn on a dish to catch the melting wax. Due to the large size of pillar candles, kits typically include only one mould. Wax chips, dyes, and scents are common items to include. Pillar candle making kits also include long wicks to account for the candle's height.
Container Candle Making Kit
A container candle allows for a larger amount of creativity. Rather than having a mould, container candle kits require or provide glass jars or other containers. The melted wax chips are poured directly into the container. There are a variety of container candles, so kits usually include different lengths of wicks to accommodate varying jar sizes. Like the other kits, dyes, wax chips, and scents are commonly included.