You can use beads in order to make your own jewellery or decorate clothing items. Berry beads resemble real berries and come in all kinds of colours and sizes. Find out more about these beads in order to know how to choose the perfect ones for your beadwork or craft projects.
Berry Bead Appearance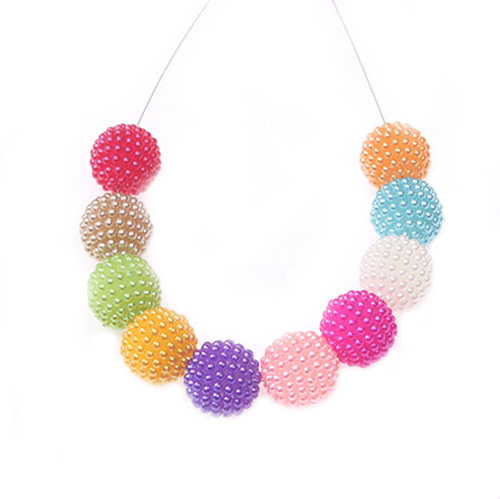 Typical berry beads for crafts look like small berry clusters and usually feature a hole in the middle to fit a string. They also look as if they contain multiple small beads. Commonly, the berry clusters are in one colour, although some fancier designs also mix several tones. They are about the size of a small button, but this can vary. Berry beads come in all colours and can be transparent.
Miyuki Berry Beads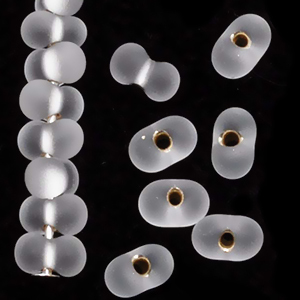 The name berry beads may be somewhat confusing because Japanese company Miyuki uses it for beads with a different shape than regular berries. Miyuki's berry beads actually look like peanuts or two drops or beads combined together. They also resemble bones with a hole in the middle. On strings, these beads nest together and create an interlocked effect. Miyuki's berry beads are available in one size, measuring 4.5 by 2.5 mm, although they plan to launch a larger version, 5.5 by 3.3 mm. Miyuki's beads are best for weaving projects and seed bead embroidery.
Bead Materials
As with all beads, berry beads can also be natural or synthetic materials. Acrylic, plastic, glass, and resin are some of the popular synthetic, fabricated materials, while you can find natural minerals less often when purchasing berry beads. Making plastic beads is a very easy process as it is possible to make thousands at once by filling special moulds with liquid plastic. In fact, the same applies to metal beads. Precious metal beads, however, mainly come from manual production.
Picking Berry Beads
When you decide to create a beadwork with berry beads, first draw an image of how you want the finished item to look. Choose the colour scheme and the dimensions of the item and then purchase the beads accordingly. Remember that berry beads come in different sizes and when buying from different places, you should check that the sizes match, if you want all the beads the same size. For a more eclectic outcome, however, you could always go for beads of different sizes. Decide whether you prefer solid colours or transparent or glossy beads.