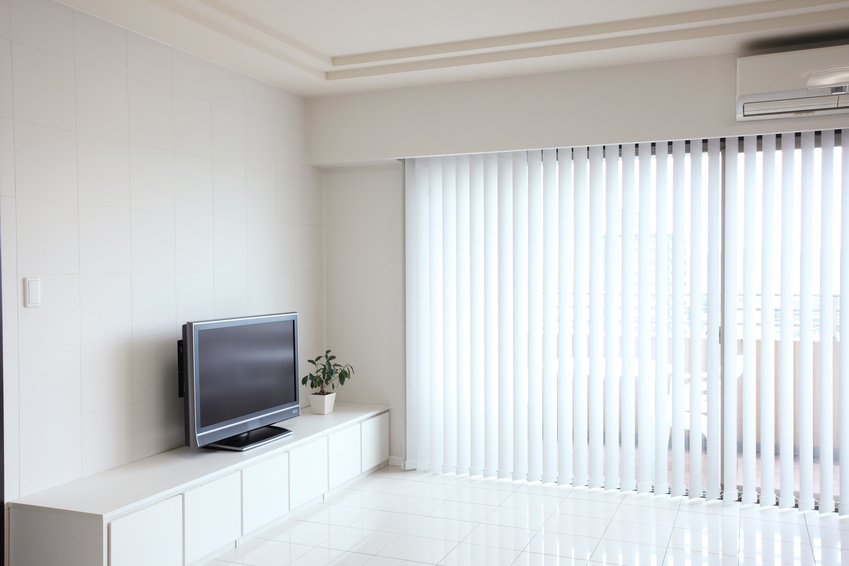 Large windows can present challenges when it comes to decorating, even while giving a room a light and airy feeling. Using blinds to filter light and create a sense of privacy is a good way to dress these windows without losing the charm of huge and expansive views. Well-chosen blinds form the foundation for charm and sophistication in window coverings.
Woven Blinds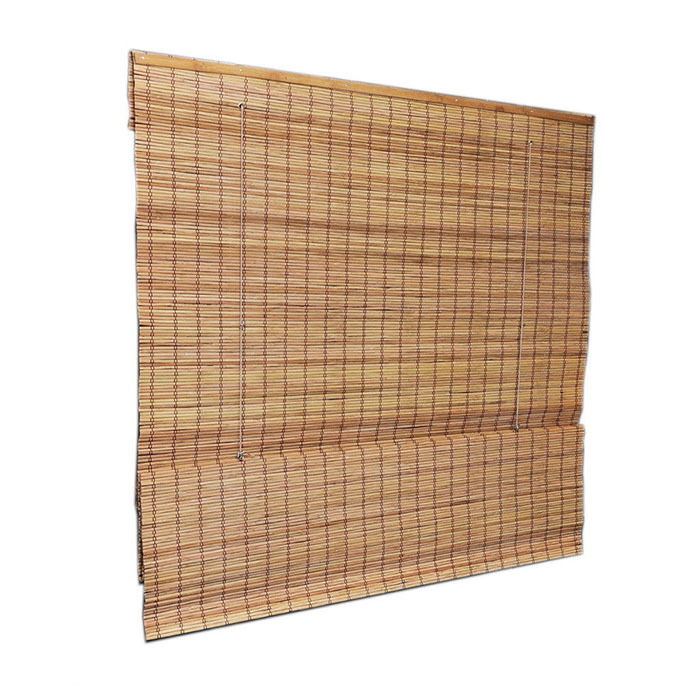 Some manufacturers of woven shades handcraft them from reeds, grasses, and natural woods, while others make them from plastics that look and feel realistic. Providing a combination of natural beauty and durability, woven shades epitomise form and function. Available in several natural colours, the shades allow you to select the amount of light in the room. You can customise woven blinds with blackout liners in spaces like media rooms and children's bedrooms.
Vertical Blinds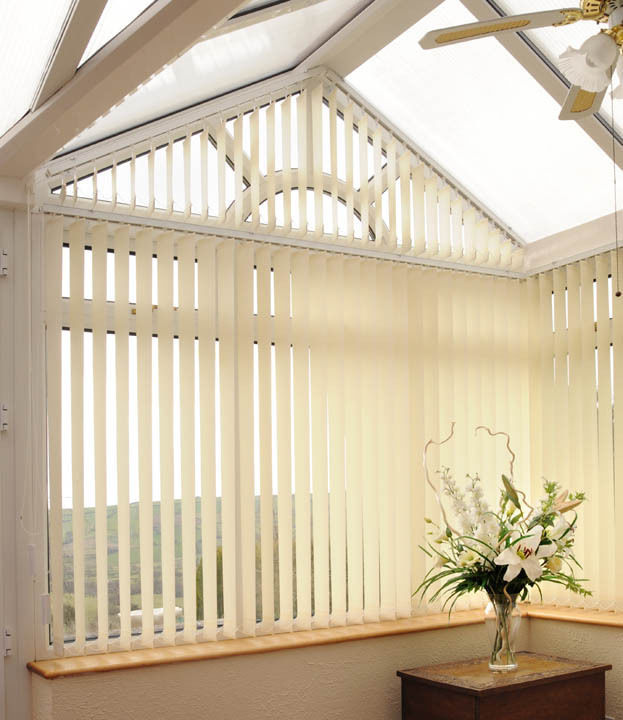 For expansive windows and sliding glass doors, vertical blinds work especially well. When opened, they stack off to the side, allowing for easy egress. The vertical lines emphasise the space and do not make a large window look smaller. Adaptable to the modern or contemporary home, the aluminium construction of some designs may look out of place in a more traditional setting.
Roman Blinds
Classic Roman shades feature horizontal ribs that create folds of fabric when you raise the shades. When closed, the ribs drop down. You can find them in in two traditional styles, flat-fold or looped. The flat fold remains flat and subtle when you lower the shade, while the looped style's cascading folds of fabric soften when you lower the shade. People traditionally install these inside the window frame.
Venetian Blinds
Venetian blinds are the most commonly seen blind in homes. Constructed from horizontal slats that attached to one another through a pulley system, these blinds allow you to rotate the slates from closed to completely open with various stops in between. You can also pull Venetian blinds all the way up in the window to allow unobstructed views.
Roller Blinds
Roller blinds are effective light dampeners and people often use them as blackout blinds for media rooms, children's bedrooms, and anywhere else light is a problem. Designed in a wide variety of fabrics and styles, roller blinds are a traditional window covering that you can adapt to the most modern or traditional decor. Fitted inside the window casing or just outside, roller blinds are easy to install and work nicely on any size window.
Arranging Blinds on Huge Windows
Large windows are the perfect place to install blinds. Off-the-shelf or bespoke to the situation, you can purchase blinds of the exact size, even for the largest windows, or you can combine two or more to fit the space. In fact, lining several blinds across the window affords you more options for light control allowing you to open one or all of them at will.