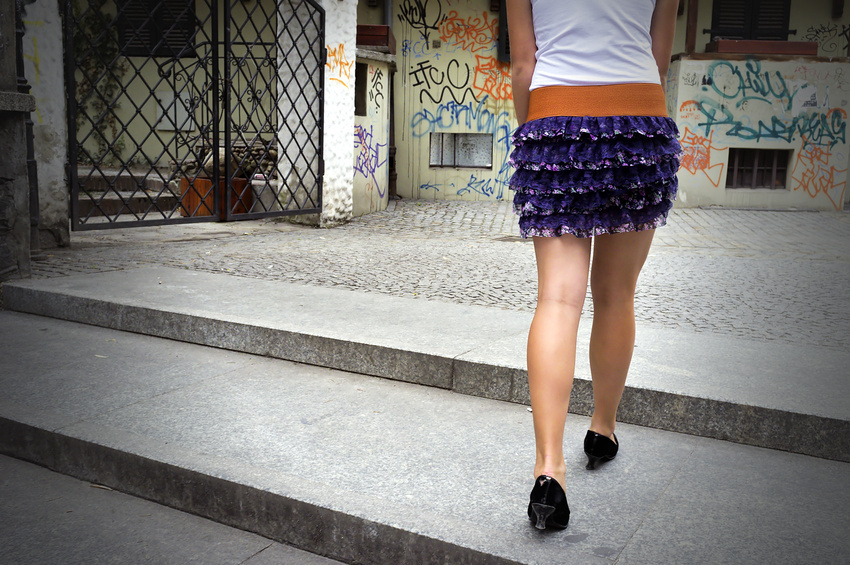 Although its popularity has waxed and waned through the years, short skirts that fall above the knee have been a fashion mainstay since the 1960s. They revolutionised fashion and brought a whole new look to women and to feminism. Choosing what footwear to go with these skirts depends on a variety of factors. You can learn what shoes to wear with mini skirts based on your personal tastes, body type, and exact skirt types.
Ballet Flats
While ballet flats do not work well with long, ankle-length skirts and often cause a woman to appear shorter than she actually is, they do wonders for the mini skirt. Even the smallest of women appears to have elongated legs in a skirt that falls above the knee with a simple pair of slip-on ballet-style flats on her feet. Choose a black leather shade to match just about any colour skirt. If you want to dress things up a bit, find a pair of ballet flats with embellishments that bring a little bit of bling to the look.
Flip-Flops
Like ballet flats, flip-flops do not always work well with a long shirt, but with mini skirts, they create the ideal casual look. You may not want to wear a pair of flip-flops with a leather mini skirt during a night out, but pair them with a simple linen or denim short skirt and you are good for the day. If you want to dress up the look a bit, choose a pair of flip-flops with embellishments on the strap. In the fashion world, flip-flops do not mean plain rubber summer shoes. Flip-flops with a slightly raised heel made from leather make this style more than just beachwear.
High Boots

If you want to wear boots with a mini skirt, a pair of ankle boots just will not do. Instead, choose a pair of knee high boots or boots that end just below the knee. Wear the boots with heels or no heels. If you are on the taller side, a boot with no heel or a short heel looks best. Shorter women feel their legs appear elongated when wearing higher heels and do so to give them a bit of lift in their short skirts. Pair boots with casual mini skirts or skirts made for eveningwear. This versatile look works for a variety of occasions and even becomes work wear if you spend your day in a more casual environment.
Wedge Sandals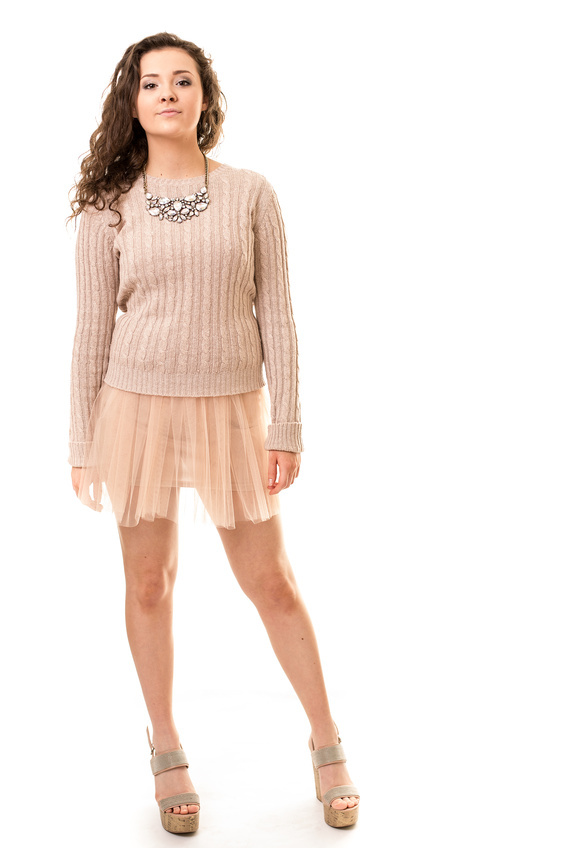 Many women find that thin extra-high pump heels cause mini skirts to look a bit too unsophisticated, but shorter wedge heel sandals look just right. Mini skirts work great in summer when tights or hose get put away until next year and bare feet in sandals look and feel just right. Choose from a variety of styles, including espadrille, strappy, woven, and Bohemian, and make sure to let those toes peep out.