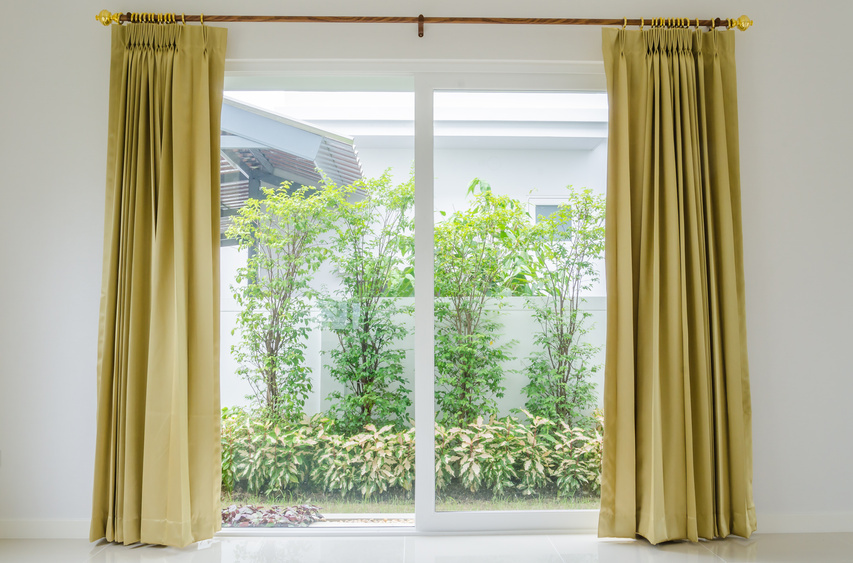 Whether looking to decorate a new patio door or revamp existing decor, choosing the right curtains can bring a touch of colour and class in an otherwise commonly overlooked space. Determining the right type of curtains for a patio door includes looking at the function of the doors, the hardware involved, and different types of curtains. By evaluating the space and desired function, consumers can invest wisely in their patio door curtain decor.
Function
One of the most important elements to keep in mind when redecorating is function. If consumers have patio doors that they rarely use, whether because of the season or because of needing to make repairs to restore function, huge full-length drapes can be a desirable option. If, however, consumers use their patio doors regularly, full-length drapes can quickly pick up the dirt tracked in and out of the home.
Rods and Tiebacks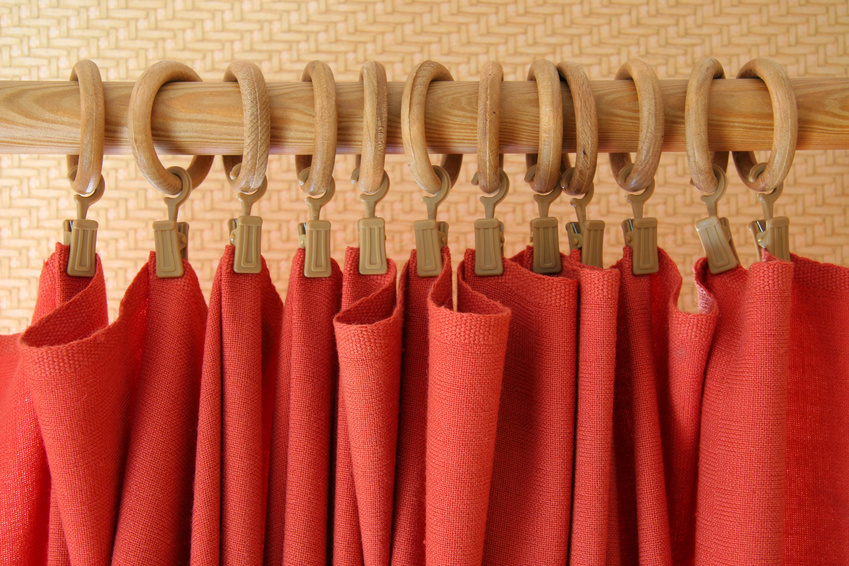 Once consumers know what their desired look and function for their patio door window curtains are, the next step is to choose corresponding rods. An adjustable classic rod hangs on ornate hooks or fixtures while rod-pocket or tab curtains hang off the rod. A return rod hangs in a U-shape, hooking into brackets screwed into the wall. Consumers can use double brackets with valances, using the lower one for two curtain panels and the upper one for the valance laying over the top. Track rods allow curtains to hang from several hooks, sliding effortlessly along the track. Consumers can use tiebacks with their curtains for both ornate and functional purposes. Tying the curtain back to one side can keep the door handle free of the curtain while creating a decorative touch. In addition, consumers can use tiebacks in the centre of the panels for similar function, while creating a symmetrical decorative look. This can be ideal when decorating patio doors and similarly designed adjacent window panels.
Pelmets and Valances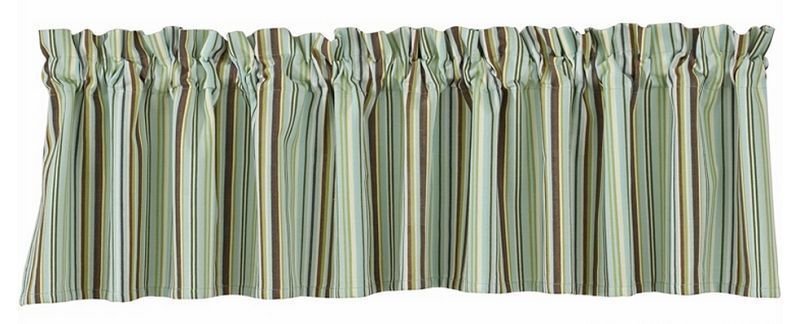 Valances are shortened fabric drapes that hang over the top of a window, typically hiding any rods or other hardware that the curtains hang on. Pelmets create this same effect using a harder material, such as wood or plastic in an ornate box shape. Both can be excellent additions, offering simple, single-coloured hangings, or more ornately designed ones, to complement the huge curtains.
Types of Curtains
Stacking panels can be an excellent option for sliding patio doors, offering a clean layered look parallel to the sliding door. Natural light filters in easily through lightweight sheer panels, available in many different colours and patterns, while blackout or thermal curtains come double-layered to effectively keep out the sun and draughts. The heavier the fabric, the more formal the appearance, and the less light and air that pass through.