Putting on makeup is like anything else: you need the right tools for the task. To apply makeup properly, having the right brushes makes a difference. Since different brushes work for each type of makeup, having a set of brushes on hand means you always have the right ones at your fingertips. Find out which brushes you need for effectively applying makeup, and purchase a selection of makeup brushes for your beauty needs on eBay.
Pick the Brush for the Job
Opt for a foundation brush instead of a sponge when you put on your liquid foundation. A brush provides more coverage and a natural look. The flat shape of the brush allows for simple application, and it is easy to blend. A smaller concealer brush is required for perfectly dotting concealer on blemishes and blending it in to match your skin. Choose a medium-size, fluffy, rounded powder brush to put on loose powder, and a dome-shaped blush brush with silky bristles to apply cheek colour. Applying eyeshadow requires more than one brush, so you need a large shadow brush to sweep colour onto the lid, as well as a smaller shadow brush to contour and highlight. A thin-tipped eyeliner brush helps you apply liquid liner smoothly, and a brow brush keeps your brows in place and catches any errant hairs. If you wear lipstick, applying it with a lip brush makes colour go on evenly. A good powder brush does double duty as a bronzer brush.
Select Quality Brushes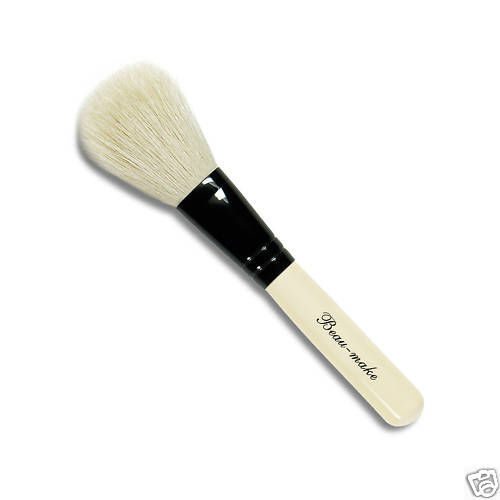 Good brushes are a worthwhile investment, and if you care for them correctly, they last for years. Select quality brushes, such as Mac or Bare Minerals, and avoid cheaply made ones. The best brushes use natural bristles instead of synthetic, which tend to fall out while you use them. Sable and pony hair are good bets for brushes, and if you cannot splurge on an entire set of natural hair brushes, choose powder and eyeshadow brushes with real hair, and buy synthetic hair brushes for lips, concealer, and foundation. Natural brushes work best with powdered products, and it is fine to use fake hair for liquid products because they do not absorb as much as natural hair, so you won't be applying too much product.
Cleaning and Storage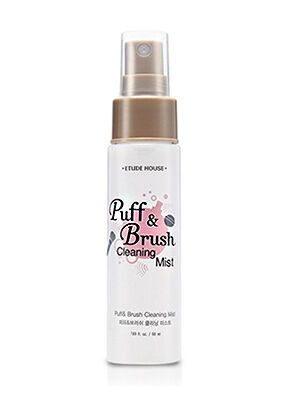 Choose makeup brushes that clean easily. Keeping your brushes clean not only ensures their longevity, but keeps bacteria away from your face. Use a daily spray-on brush cleaner to spruce up brushes after each use. For heavier cleaning, use a mild shampoo or liquid soap to wash your brushes once a week. Soak brushes in soapy water and squeeze the product from them. Rinse each brush clean and allow brushes to air dry on a soft cloth. It takes a few hours for your brushes to dry. Store brushes upright in a jar or container so they keep their original shape.