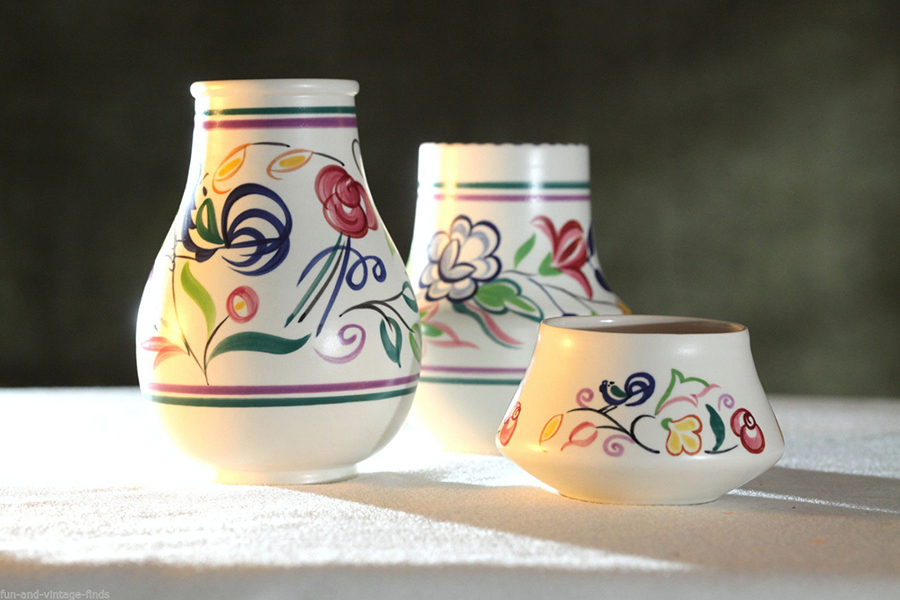 Founded in 1873 in Poole, England, the Poole Pottery has designers who have had many years to perfect their craft. Some of their pottery are even on display in the Victoria and Albert Museum. Poole Pottery items draws attention to themselves, which makes Poole Pottery vases very desirable decor elements to display in your home. These vases come in all shapes and sizes, with a plethora of designs to choose from.
Poole Pottery Vase Shapes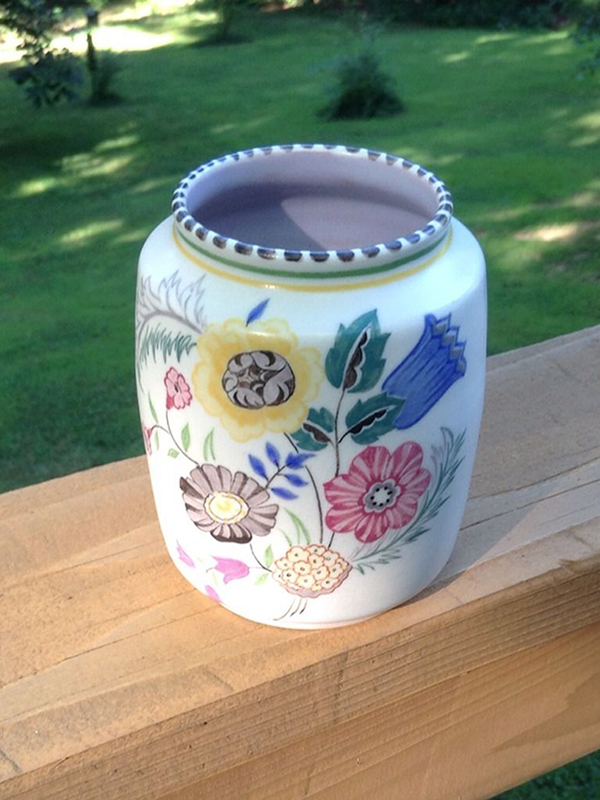 The shape of a vase has an effect on its overall style as well as its best use. For example, Poole Pottery purse vases, circular in shape, feature a shallow depth and a small opening. Those who plan to use the vases for living plants should avoid this design because it is not practical for that application. Poole Pottery bud vases work well for displaying artificial or flowers, as they are tall and have a long, narrow neck and small opening. The brand also produces other vase styles, such as large Poole Pottery vases in an hourglass shape that works well for entire bouquets of flowers. Additionally, their concave vases and metropolitan vases come in versatile shapes, while the ginger jars work great in the kitchen.
Original Poole Pottery Vases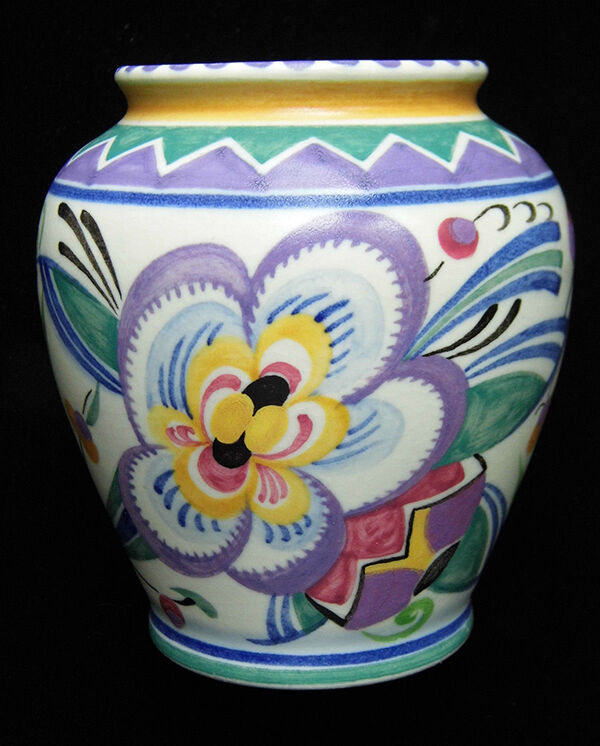 Anyone can buy modern Poole Pottery vases, but the original, handmade vases make great collector's pieces. To identify authentic Poole products, look for the company's markings on the back and cross-reference the colour of the piece. For example, the company only used earthenware clay before 1934. Between 1934 and 1937 they switched to white clay, which they dyed red or pink. The white body should be visible on the base of the vase where the shape number is. After 1937, the company continued to use white clay, but only the interiors were dyed pink. After 1947, Poole Pottery stopped inscribing the shape number on the base of the vases
Delphis Poole Pottery Vases
As the company developed, so did their designs, and many changes were made throughout the years. Of all the vintage designs, the Delphis collection was quite memorable. They featured abstract designs with a minimal number of colours. They fit in well with the trendy styles of the 1970s with the use of oranges, reds, browns, and yellows.
Modern Poole Pottery Living Glazes
Modern Pool Pottery pieces feature bright, stunning designs that take over decor. Bring beautiful landscapes into the home with the African Sky vases featuring an orange background and a bright, red sun over the African plains. The Beach Huts depict a tranquil, yet bold landscape with quaint huts on a British seaside. If the large vases do not suit your tastes, consider the collection of Poole Pottery miniature vases.