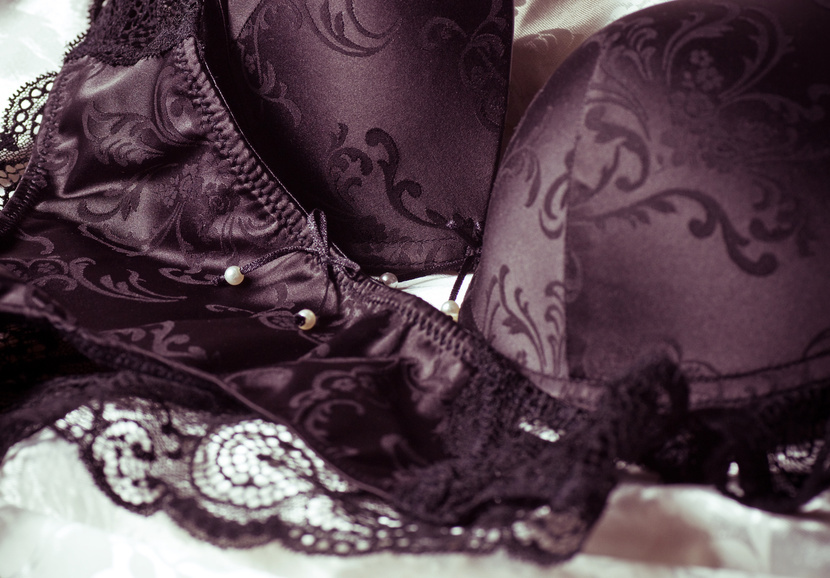 Satin lingerie should make a woman feel attractive, and more importantly, comfortable. It is the ideal choice of sleepwear for many women. Luxurious and soft in feel, satin takes on a glossy appearance and comes in varying levels of quality. Ensure you purchase high quality lingerie from credible retailers, such as Agent Provocateur and Victoria's Secret, for a longer lasting lingerie life.
Material
The most luxurious type, silk satin is often used for high-end apparel. Made completely out of silk thread or yarn, it is renowned for its light weight and glossiness. It can also be dyed into many beautiful colours for the purpose of lingerie. Silk lingerie is extremely comfortable to wear due to its breathability. However, as it is delicate nature, it should be dry cleaned, rather than machine washed. Polyester, acetate, wool, cotton, and other synthetic materials are also often woven into satin. These fabrics, while not as pretty or comfortable as silk, are appreciated for their affordability.
Colour
Satin lingerie is available in a wide array of colours and hues. Women's lingerie made of silk can obtain a richer colour than those constructed of synthetic materials.
Satin Bras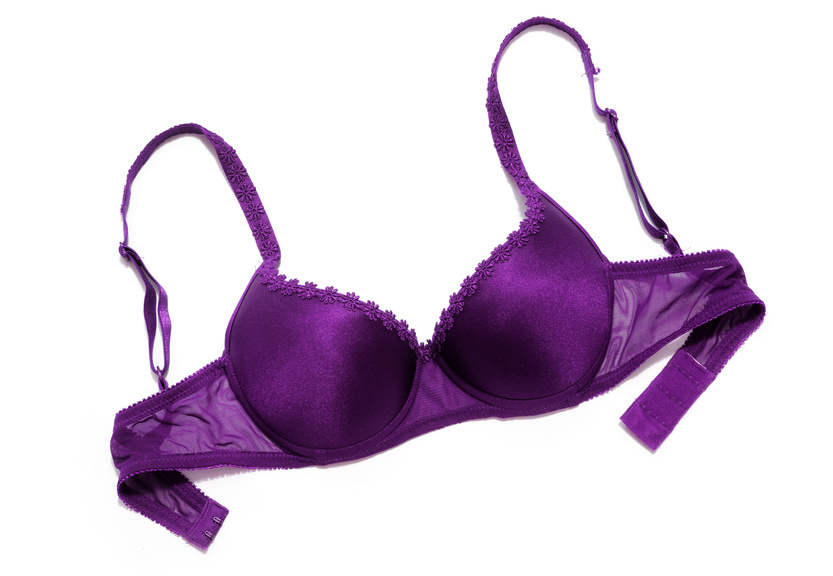 Satin bras often feature an underwire cup. While more supportive, these bras prove less comfortable than those without underwire. Bras also vary according to the amount of coverage they offer; full coverage bras offer full support, proving ideal for those with a large chest. Still, demi-bras cover less and suit women with small busts. For extra volume, consider satin padded bras.
Satin Panties and Slips

Satin panties and knickers come in several styles, including thong, boy shorts, bikinis, and briefs. While ultimately a matter of personal preference, each style has its own set of benefits. High-cut satin briefs are conservative in form and offer full coverage. Equipped with a waistband that rests just below the navel, these panties offer much comfort. On the other end of the spectrum, satin thongs offer little coverage; these panties are coveted for their appearance, as they eliminate underwear lines when worn with form-fitting clothing. Still, satin slips are worn over other forms of lingerie and generally extend to the mid-thigh. These items of lingerie are available in different styles and cuts; baby doll lingerie slips feature a high empire waist, helping to emphasise the bust, while teddy slips are form-fitting, serving to show off a woman's bodily curves.
Size
Satin lingerie may be sold in dress sizes or grouped together as small, medium, and large. To find the right size, which maximises comfort, measure your hips, waist, and bust and compare with size charts as these vary.