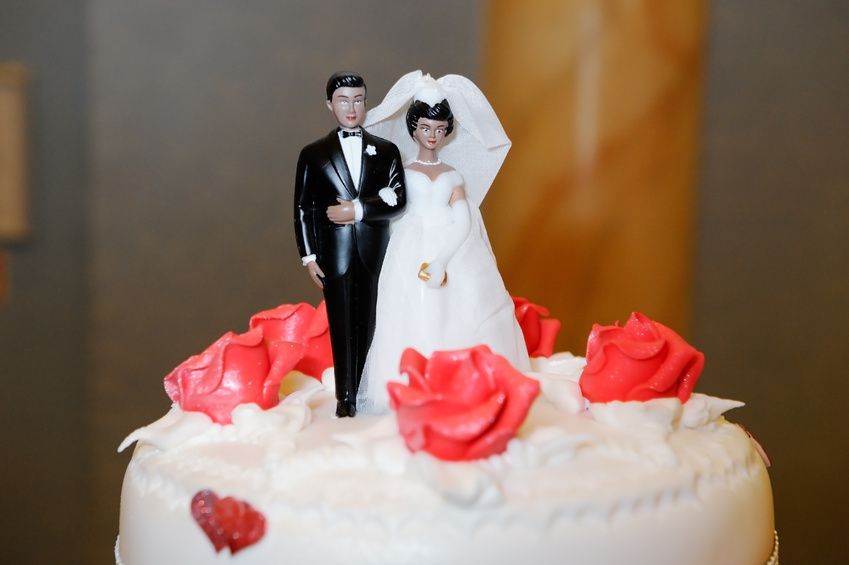 There are few things more exciting than sharing that first slice of wedding cake with your new life partner after you exchange vows. However, selecting your cake topper can be overwhelming due to the sheer number of options. Narrow the field and find just the right cake topper when you discover the most common wedding cake topper types before you shop for the right top for your special cake.
Bride and Groom Cake Toppers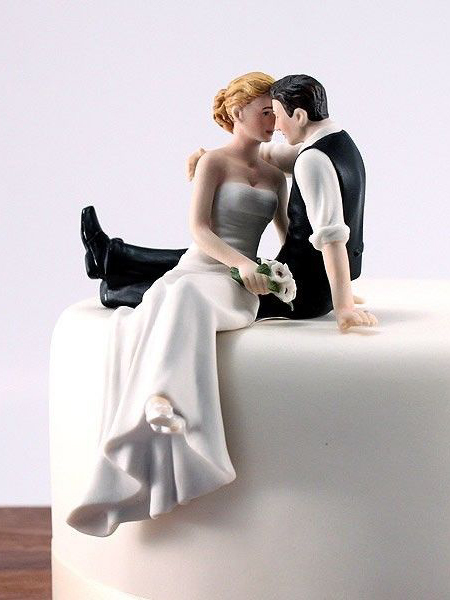 The most traditional type of wedding cake topper is the iconic bride and groom cake topper. The bride and groom topper may be traditional, but it does not have to be boring. Choose a funny bride and groom topper which depicts the bride dragging the groom to the altar, putting the 'ball and chain' on his leg, or a silly topper where the bride is removing the groom from his video game console in order to marry. On a more serious note, select a sweet, romantic topper that features the bride and groom figures embracing lovingly, or about to share their first kiss. Choose one which avoids an old-fashioned look by featuring the couple as penguins, cows, mice, the Minions from 'Despicable Me', or even zombies.
Novelty Cake Toppers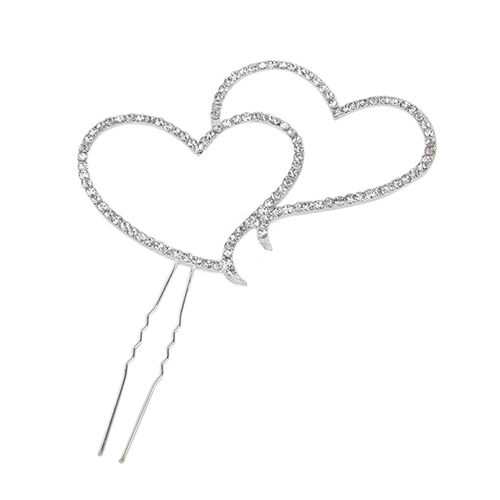 If you are foregoing the classic bride and groom cake topper, there are many other options. Choose a heart cake topper or a festive butterfly cake topper. Edible sugar flowers make pretty wedding cake toppers, or add shimmer to your wedding cake with sparkling crystal cake toppers. Cake toppers can symbolise the bride and groom's interests, such as a car topper, music note topper, or dog topper for pet lovers. Some novelty cake toppers include two birds in a 'love nest', a fairy tale castle, or a fleur-de-lis. There are even 'Star Wars' toppers for movie fans.
Cake Topper Colours
Keep everything coordinated by shopping for coloured cake toppers to match your wedding shades. Find purple cake toppers that include lavender embellishments such as crystals, ribbons, feathers, or lace, or opt for red cake toppers if red is your signature shade. Red toppers include beautiful sugar roses, red hearts, and red novelty toppers.
Customised Cake Toppers
Many couples enjoy the personalised experience of custom cake toppers. There are many ways to customise your cake topper to make it special. Purchase a cake topper that only includes letters so you can link and your spouse's first initials together, or order a customised topper that includes your married names, such as 'Mr. and Mrs. Grey'. Etched crystal cake toppers are elegant and include your names and wedding date for a lovely keepsake. Customise bride and groom figures to look like you and your spouse, or if you are serving cupcakes, stick personalised flags into each one.