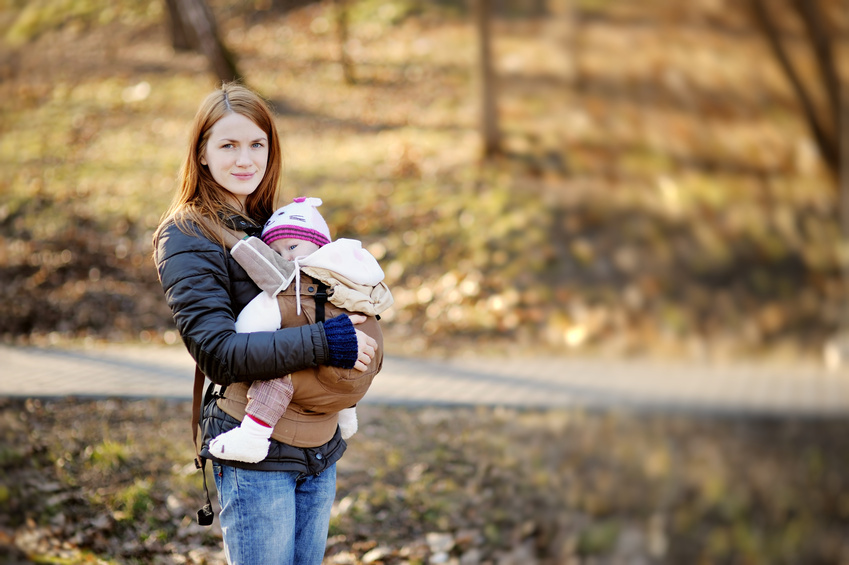 A baby carrier allows parents to keep their babies close while still going about their daily activities. Many great products are available on the market. Whether parents need baby slings for use around the house or sport carriers for long walks, they can pick out the best options for themselves and their babies. Learning about available styles is the first step to locating the perfect product.
Choose a Style

The first thing to consider when shopping is the style of the baby carrier. The three basic styles include backpack carriers, hip carriers, and slings. Backpack carriers securely hold babies in place, and many feature adjustable straps and drawstrings. These products evenly distribute a baby's weight, and they are great for long walks and shopping trips. Most start on the front of the wearer, and parents can switch them to the back as the child grows. Hip carriers use similar materials and buckles as backpacks, but they hold the baby lower and to the side of the wearer. They are suitable for older babies who can hold their heads up and look around. Slings and wraps cradle babies. These items mimic the feel of a mother naturally holding her baby, and that makes them an excellent option for breast feeding. Some close slings are quite snug and suitable for infants.
Find the Right Size
Baby carriers feature a rating from the manufacturer that indicates the upper and lower weight limits. It is important to check this information to ensure the carrier materials safely support a baby without stretching or breaking. Many carriers hold babies from eight pounds and up, and some are adjustable to accommodate growing children through the toddler years.
Look for Comfort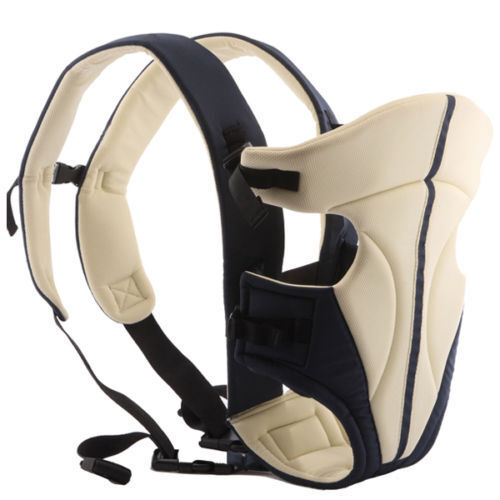 Although the primary concern for buyers is the safety and support of the child, it is also important to consider the comfort of the wearer. Holding up the weight of a baby over an extended period of time is tiring and causes back pain and other physical stress. Backpack models commonly include padding to provide comfort for the wearer, which makes them a good choice for extended use. When babies get older, it is best to use hip carriers or backpack carriers that shift to the back of the wearer.
Consider Convenience
Parents of babies typically use baby carriers on a frequent basis. For that reason, it is useful to have a carrier that is user-friendly and easy to put on and remove. In general, backpack carriers set up quickly, while slings and wraps sometimes become tangled or twisted. In most cases, it is best to find a carrier that a parent can set up alone to ensure he or she can safely and comfortably use the carrier at any time.